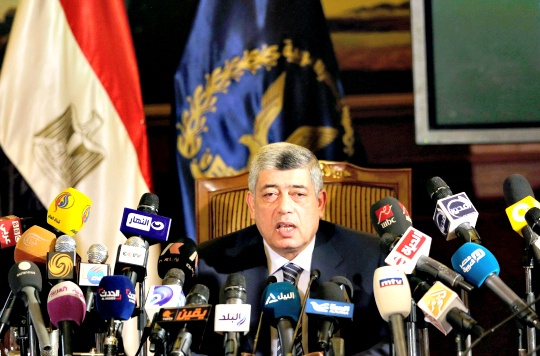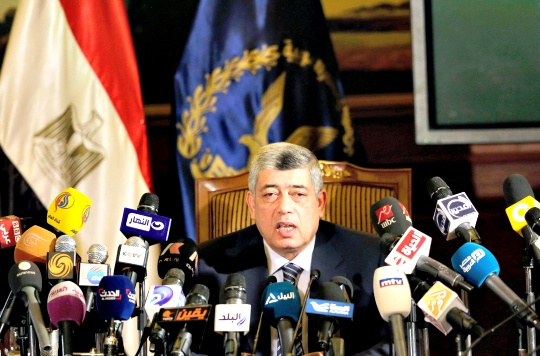 In a surprise move, Egypt's Prime Minister Ibrahim Mehleb has appointed eight new ministers, reported Al-Ahram.
According to state media, Egypt's controversial Minister of Interior Mohamed Ibrahim has been replaced by Major-General Magdi Abdel-Ghaffar who was previously an official in the National Security Apparatus.
Mohamed Ibrahim had been appointed in January 2013 during deposed President Mohammed Morsi's rule and remained in his position despite Morsi's ouster. The former Minister had often been criticized for the police's heavy-handed approach to demonstrations.
Meanwhile, state media reports that the ministers of tourism, culture, communication and technology, state population, education, agriculture, and technical education and training were also replaced.
Khaled Abbas Ramy has been named Egypt's new Minister of Tourism, Khaled Ali Mohamed Negm as Minister of Communications and Technology, Dr. Hala Mohamed Ali Youssef as Minister of State Population, Dr. Moheb Mahmoud Kamal Al-Rafaey as Minister of Education, Dr. Abdel Wahed Al-Nouby as Minister of Culture, Dr. Salah Al-Din Halal as Minister of Agriculture, and Dr. Mohamed Ahmed Mahmoud Youssef as Minister of Technical Education and Training.
The changes are a surprise as it had been widely reported that no ministers would be changed until a parliament was elected. Egypt's upcoming parliamentary elections were recently indefinitely postponed after the Supreme Constitutional Court found parts of the election law unconstitutional.
---
Subscribe to our newsletter
---