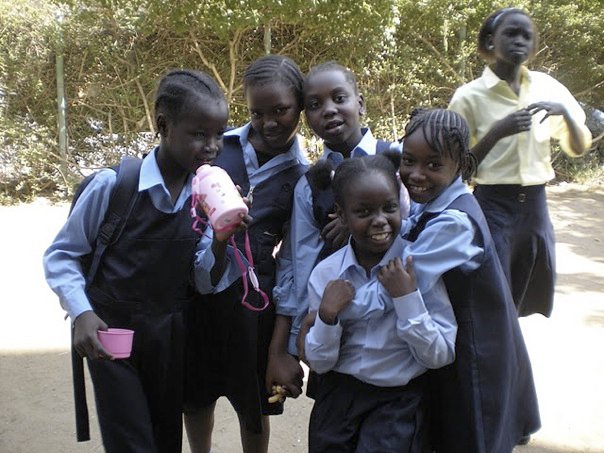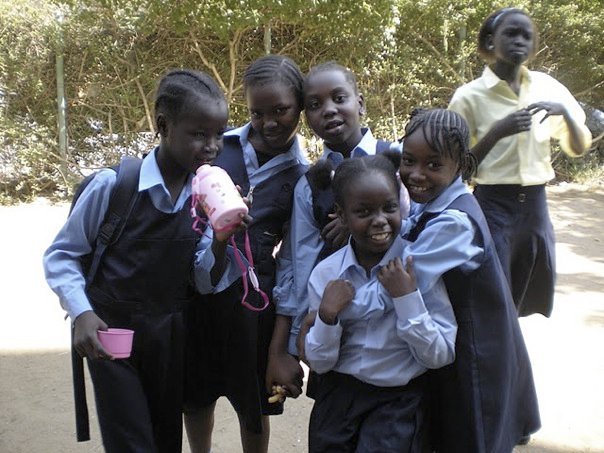 By Jessica Martin
There is a Swahili proverb that says, "Where there are many, nothing goes wrong."  One could almost believe that someone sitting inside the African Hope Learning Centre (AHLC) wrote this proverb because it perfectly describes the atmosphere one encounters there.
Walking up to the relatively small villa, it is difficult to believe that this building houses nearly 400 students on a daily basis.  But what's even more unimaginable is knowing that these kids are forcibly brought to Egypt due to war, violence and persecution in their home countries.  Yet the closer you get to the villa, the sounds of children laughing, playing, and learning take over and the evidence of their suffering begins to fade.
These few hundred kids and their respective families are actually only a small fraction of the entire refugee population.  The United Nations estimates that currently there are at least 125,000 African refugees and asylum seekers living in Egypt with less than half of those receiving assistance.  This leaves many displaced individuals and families without options, and often, without the hope of any certainty in their future.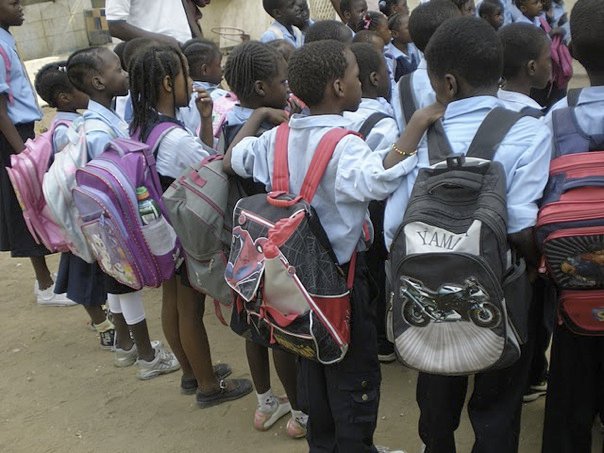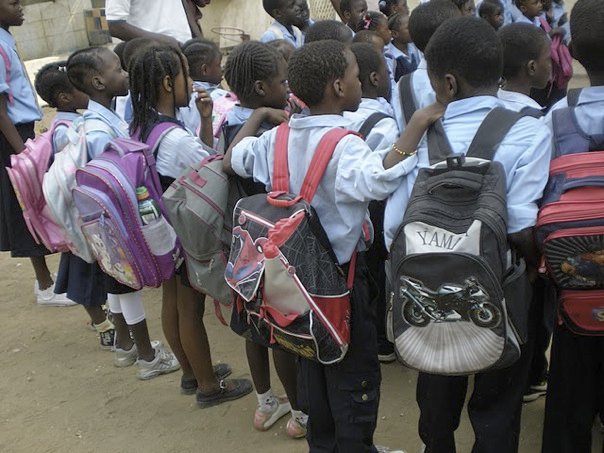 For many refugees and asylum seekers, the trouble begins with language barriers.  While a great number of African refugees do come from Sudan and neighboring countries where a dialect of Arabic is spoken, many are without any knowledge of Arabic and must try to get by without it. Beyond this, many are forced to work in situations that are less than ideal, simply because the need for money and basic subsistence outweighs the personal costs of the labor.
Take the example of a lady who we shall call Kani.  Her husband worked for a reputable American school in Sudan, but when the foreign owners fell under the suspicion of the government for doing religious work, Kani and her family also became targets.  They came to Egypt in hopes of finding protection from the threat of violence they were constantly living under in Sudan.  When asked what type of work she had considered before finding a teaching position at AHLC, Kani said that official work often pays very little and because many times your papers aren't considered, you do basic jobs.  "When I got here, I was told, 'Don't look at yourself; you are going to work any place and do anything to survive,' " she stated.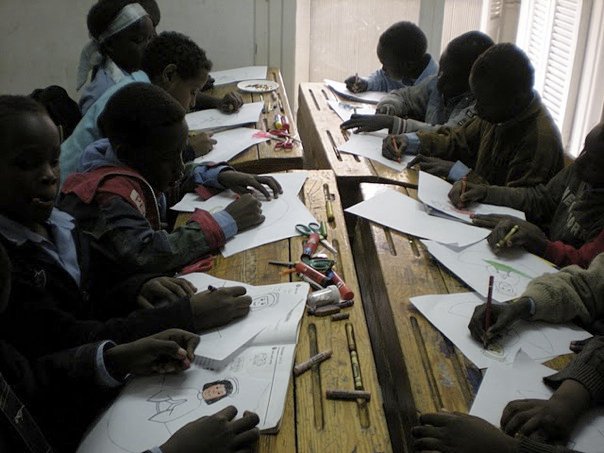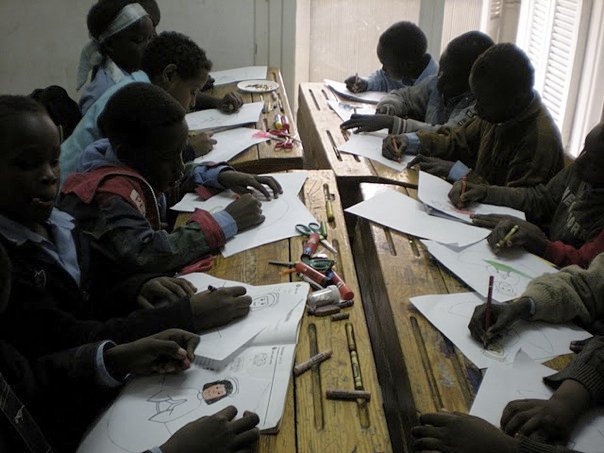 But for many, coming to Egypt was never meant to be a permanent solution.  The stories of many within the African community share a common thread:  the possibility of going 'home'.
Frances is a Ugandan national.  Some 25 years ago, he left his home country and came to Egypt as political turmoil was beginning to stir underneath the daily ebb and flow of life in Uganda.  He had intended to study in Egypt, but the process was difficult without knowing Arabic.  It was around this time that the revolution in Uganda hit with full force and going home wasn't even possible for him anymore.  He described how he felt isolated, living in a country where he didn't have anyone or anything, yet not having the ability to go home.
"I kept telling myself, 'Well, maybe tomorrow will be better; maybe tomorrow I can go [back].'  But things never improved," Frances shared.  He eventually found his way into the African community in Maadi and began working with African Hope, using the education that originally brought him to Egypt.  For the first time perhaps, he has found a sense of belonging, a way to integrate and feel like he has a purpose.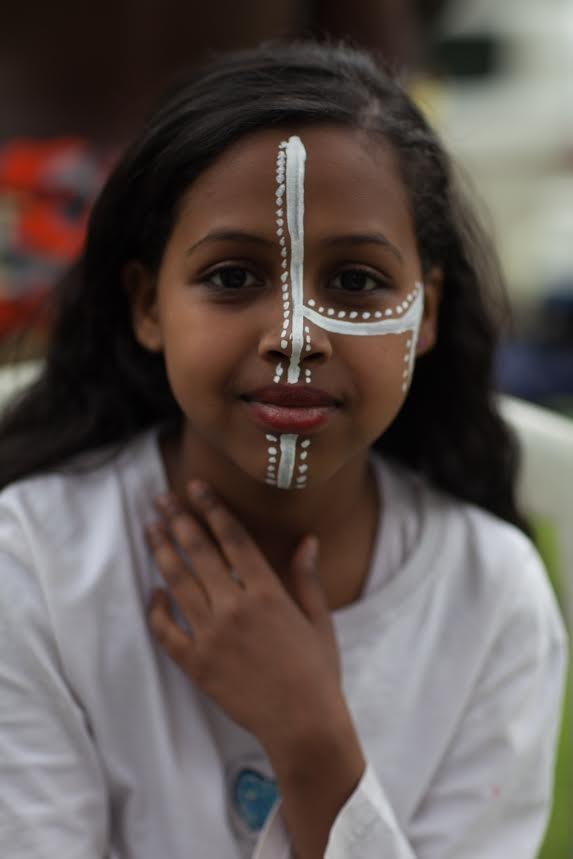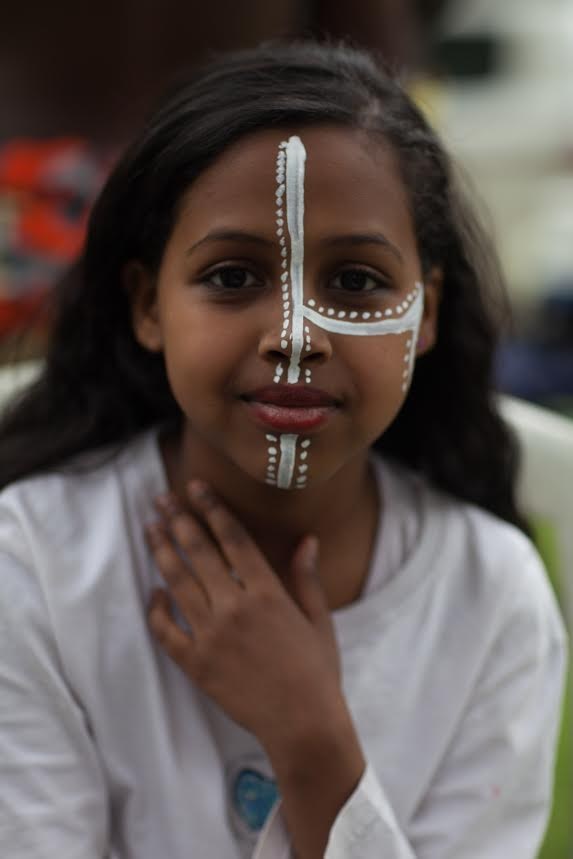 While life might prove challenging for the adults in the African community, it is the children who most often bear the brunt of the challenges of refugee life.  For many children, there is no access to the Egyptian education system and registration is either strictly limited or simply not allowed.  Before AHLC, there was a high demand for these kids to go to school, yet many remained illiterate because they simply did not have a place to learn.
Jonathan Turland has been a volunteer at AHLC for the past five years and has seen the impact the school has had on the community as a whole.
"It not only provides these kids with education, but without it [AHLC], many would be without jobs, without access to healthcare programs and other services that partner with the center," said Jonathan.
Over the past few years, AHLC has become a pillar of the refugee community in Maadi.  It has become more than simply a school, more than a place to work—it has become a beacon of hope, the promise of a brighter future.  Volunteers and sponsors from around the globe have helped improve the education by developing curriculum and working towards becoming fully accredited and independent.  It has connected the African community to the international and Egyptian communities, building bridges and fostering intercultural communication and friendship.  It has become a place that empowers the refugee community to become more than it might have ever dreamed of through training and mentorship programs.  Simply put, it has become the foundation upon which many have regained the hope they once lost.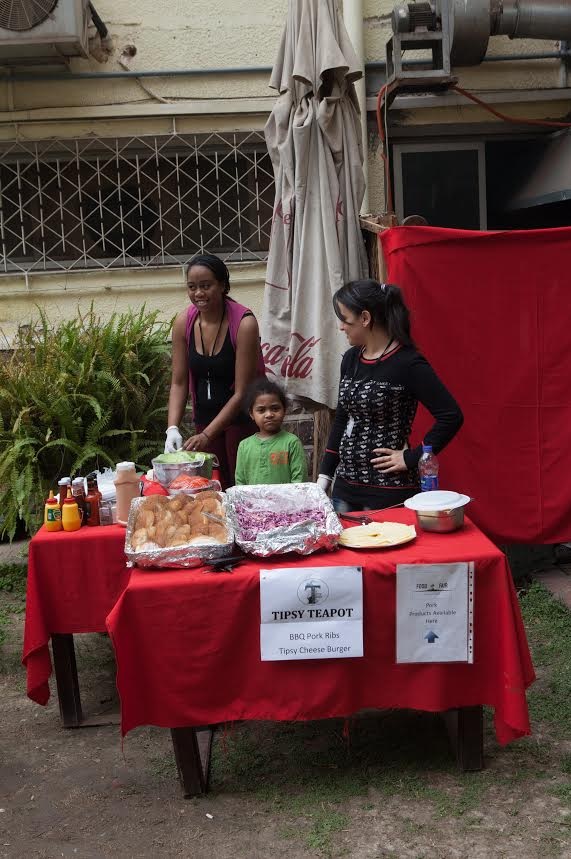 But, life at AHLC isn't without challenges.  Due to some of their long-term donors having left Egypt this year and institutional donors diverting funds from African refugee work to other places in the Middle East, AHLC has found itself on shaky ground, financially speaking.
Members of Maadi's community recently decided to step in and help bring hope to Africa by holding a benefit fundraiser with a truly international spirit.  The first ever Maadi International Food Fair took place on the 28th of March at the Tipsy Teapot restaurant.  Local businesses like Gringos, Genghis Khan, Fare From Home, Pixie Dust Bakes, The Greek, Yum, and many individuals banded together to serve up delicious dishes and raffle prizes representing cuisine from more than 10 countries around the world.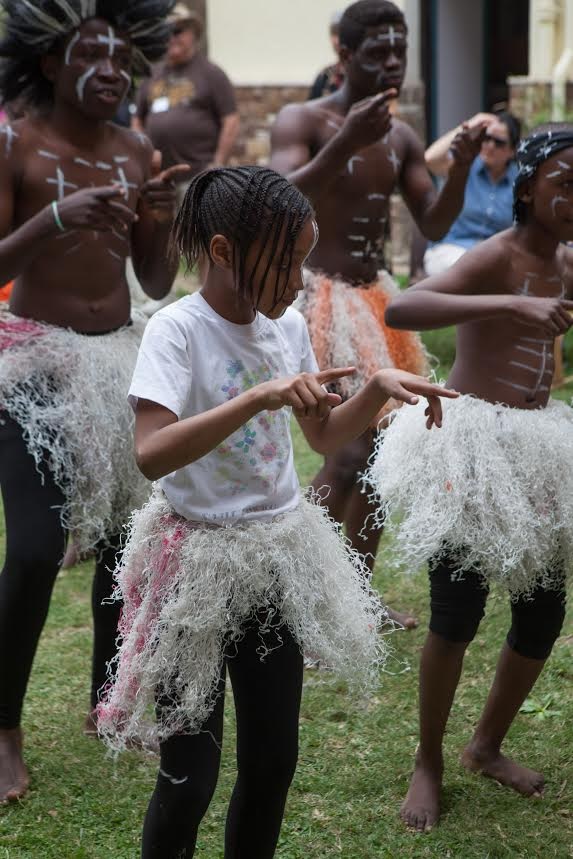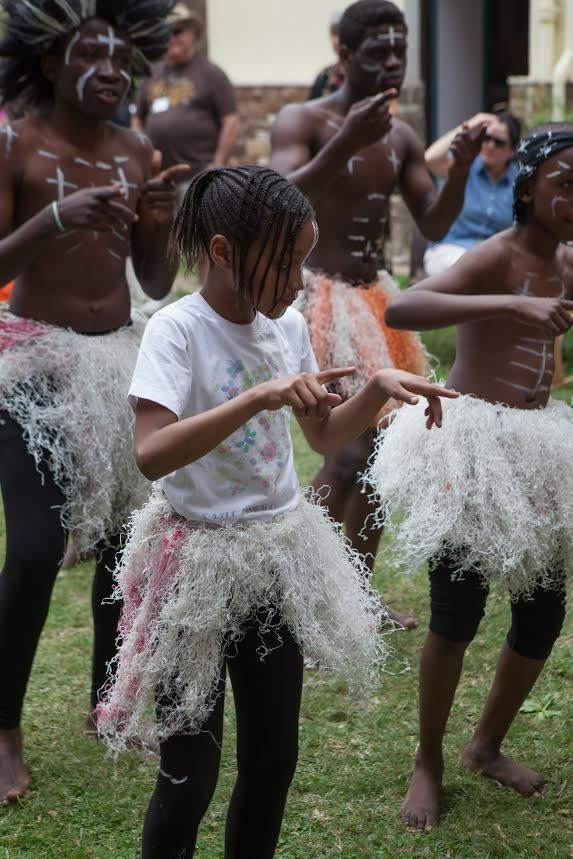 Walking into the fair, sumptuous smells from around the world greeted each visitor.  From the sweet tang of Korean barbeque and the aromatic spices of the Eritrean meats to the troupes of dancers who performed traditional African routines, fair-goers experienced a true melting pot of cultures.  The atmosphere simply exuded joy as people hailing from countries all around the world, all from different walks of life, came together with one purpose in mind: supporting the AHLC community.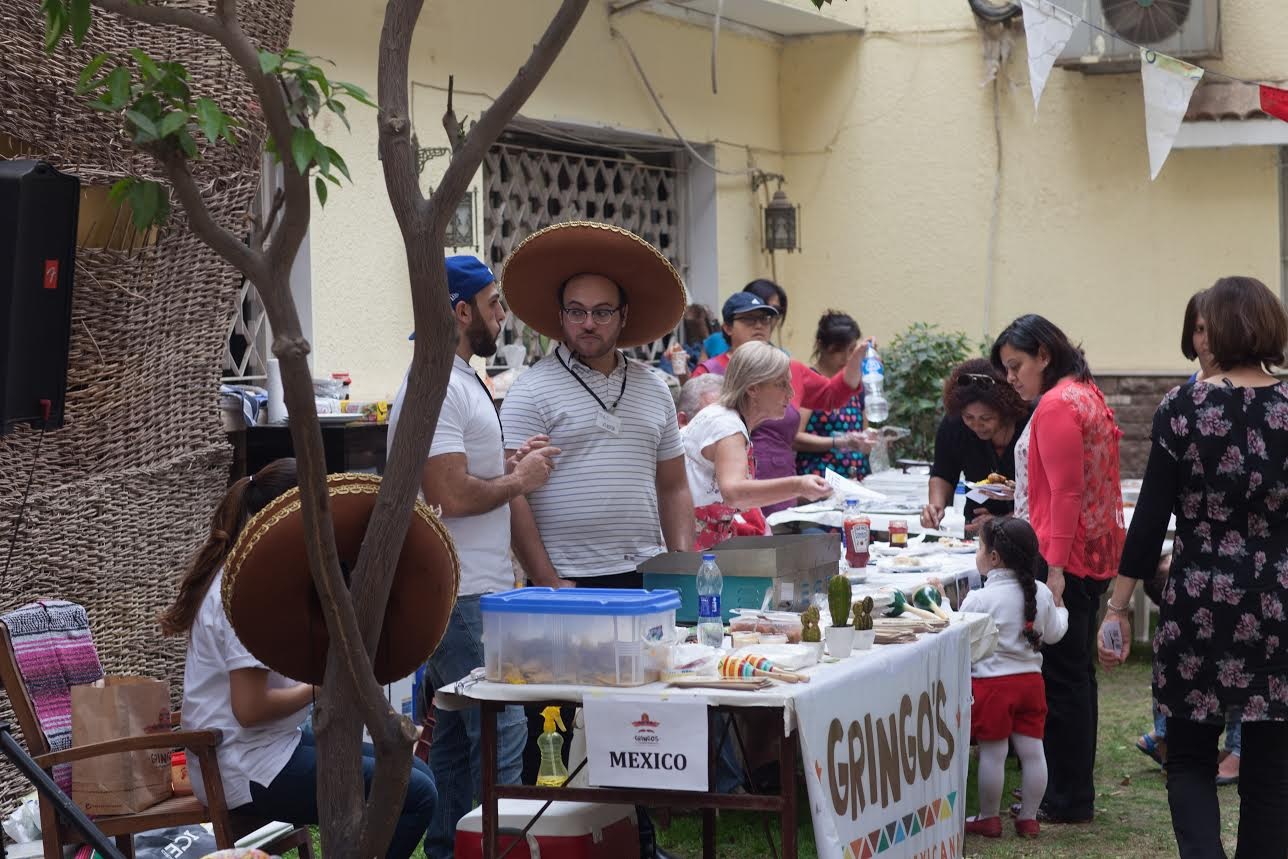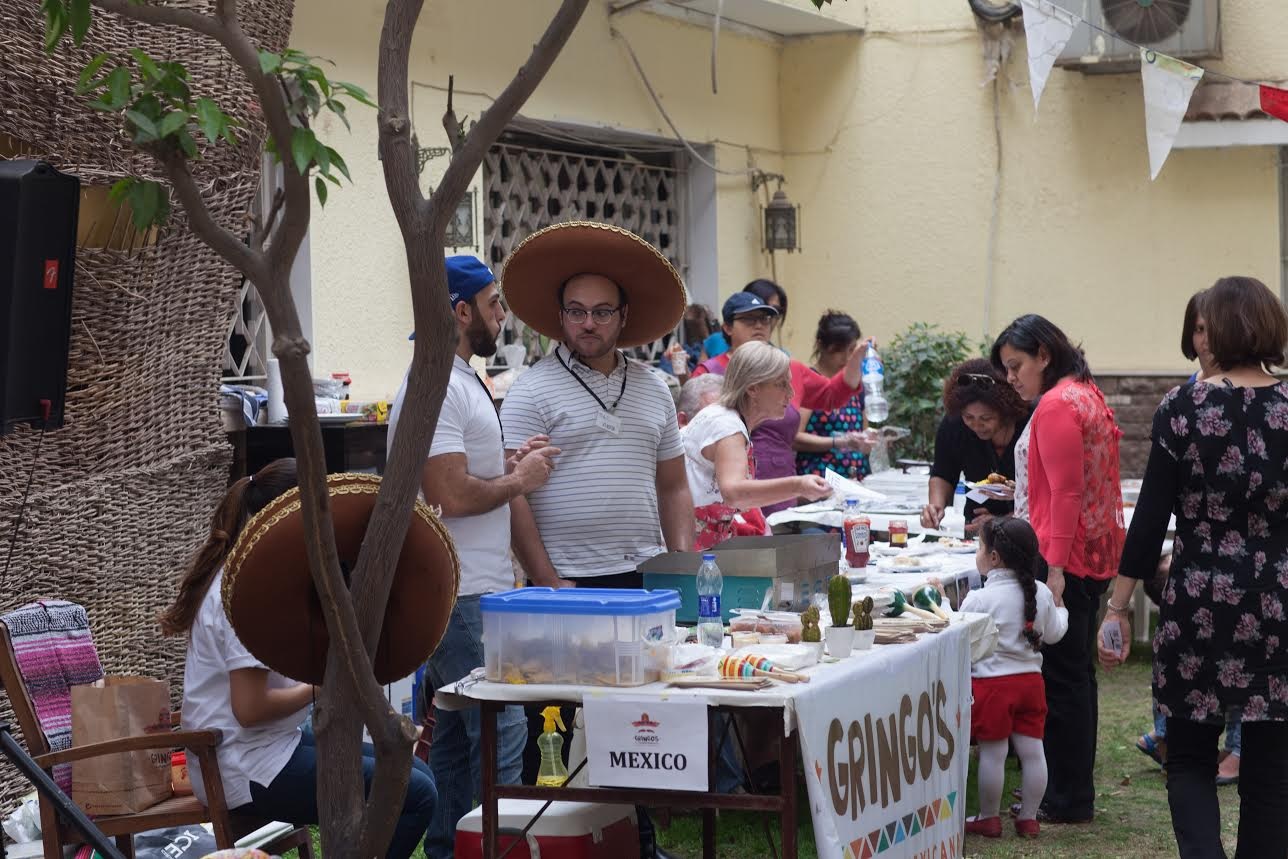 Raising nearly 19,000 LE for the school, the event was a success.  Unfortunately, it is only a small portion of what is truly needed to keep AHLC afloat.  But in talking to volunteers and members of the African Hope family, you'd never feel that they were worried for their future.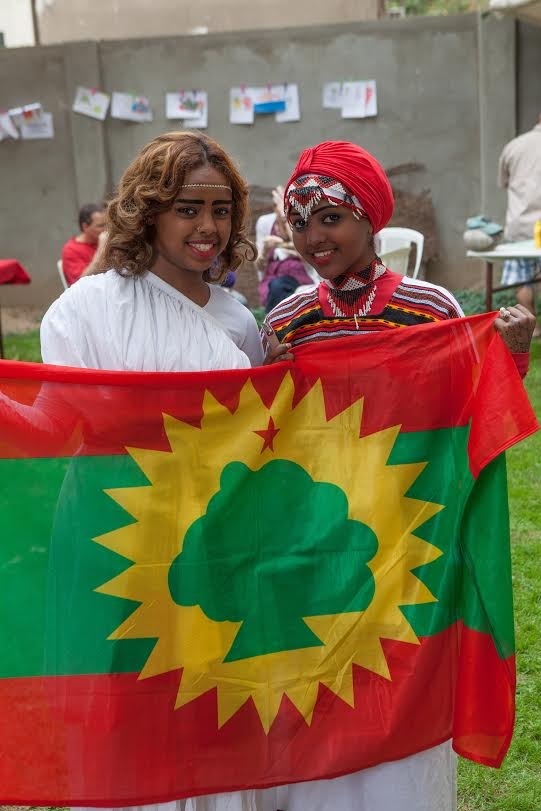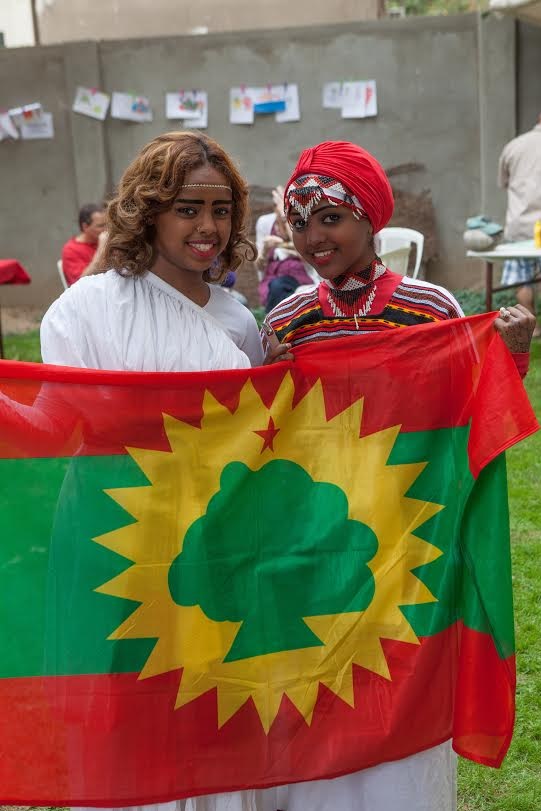 Ultimately, the need will remain unless the greater community steps up and takes an active role in being a part of the lives touched by AHLC.
Despite facing an enormous obstacle, AHLC and its volunteers continue to provide a place for refugees to feel safe, a place where they aren't outsiders, a place where they feel like they are home. African Hope Learning Centre continues to demonstrate that where there are many, nothing truly goes wrong.
For more information on how you can partner with African Hope Learning Centre or sponsor a child, please visit their website at www.africanhopelc.com or email [email protected]
---
Subscribe to our newsletter
---