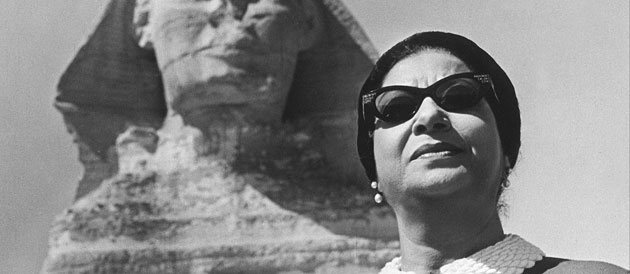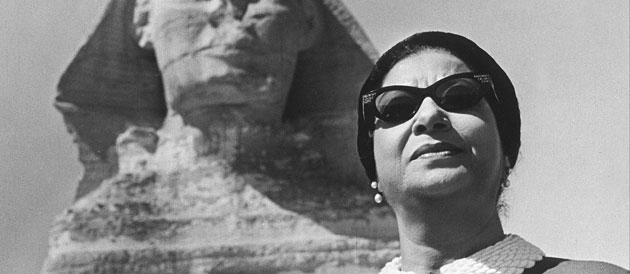 The 20th Century was a time when Egyptian arts, and especially music, had ripened and matured to an extent that raised the bar for many generations of artists to come.
To honour the Egyptian musicians and singers who are considered pillars of Egyptian culture, the Egyptian Ministry of Culture announced on Sunday its intentions to build a museum that preserves the history and heritage of the Egyptian greats of music.
According to the statement released by the ministry, Abdel Wahed Al-Nabawy, Egyptian Minister of Culture stressed on "the necessity of established a museum under the name "Museum of Egyptian Art" to include the heritage of numerous Egyptian musical greats, with Abdel Halim at the forefront."
Dubbed one of the Great Four of Arabic music (among Umm Kulthum, Mohamed Abdel Wahab and Farid  Al Attrash), Abdel Halim Hafez, who was both an actor and a singer, is considered as in icon in modern Arabic music.
In the light of the announcement, Al-Nabawy paid Abdel Halim's family a visit at the late artist's home on Sunday. Abdel Halim's niece who hosted the minister agreed to provide the ministry with all the possible facilities in order to preserve Abdel Halim's heritage and safe keep his personal belongings.
Although the statement does not mention a date or place for the establishment of the mentioned museum, Al-Nabawy said that the space dedicated to Abdel Halim will "include his personal belongings, musical instruments, and a complete archive of his patriotic songs, sheet music, and lyrics."
Despite the great contributions to the era following the 1952 revolution, the Ministry of Culture has only paid tribute to a few artists by preserving their personal belongings in museums.
Among those few are Umm Kulthum whose museum rests on the Manial Island in Cairo, and Mohamed Abdul Wahab whose possessions are preserved in museum within the Institute of Arabic Music.
---
Subscribe to our newsletter
---