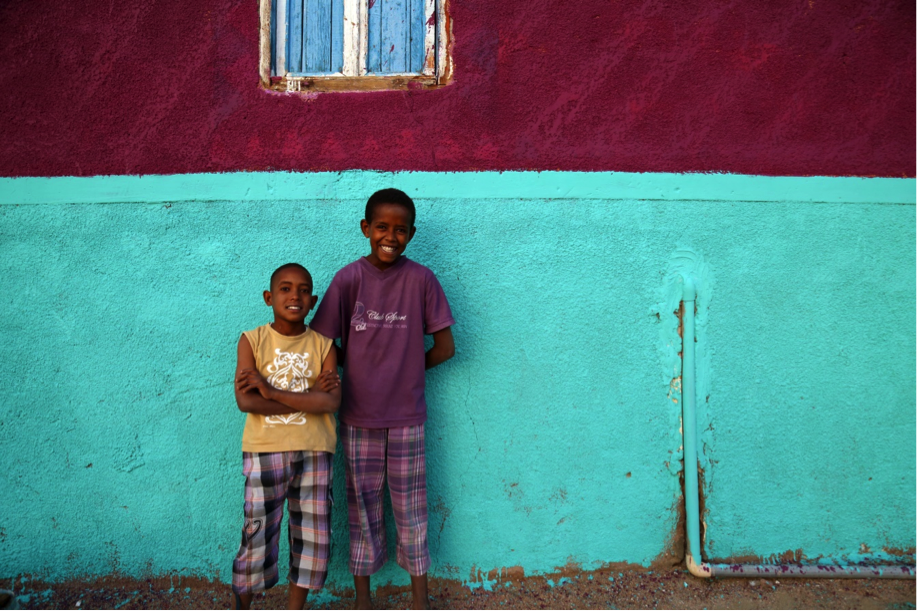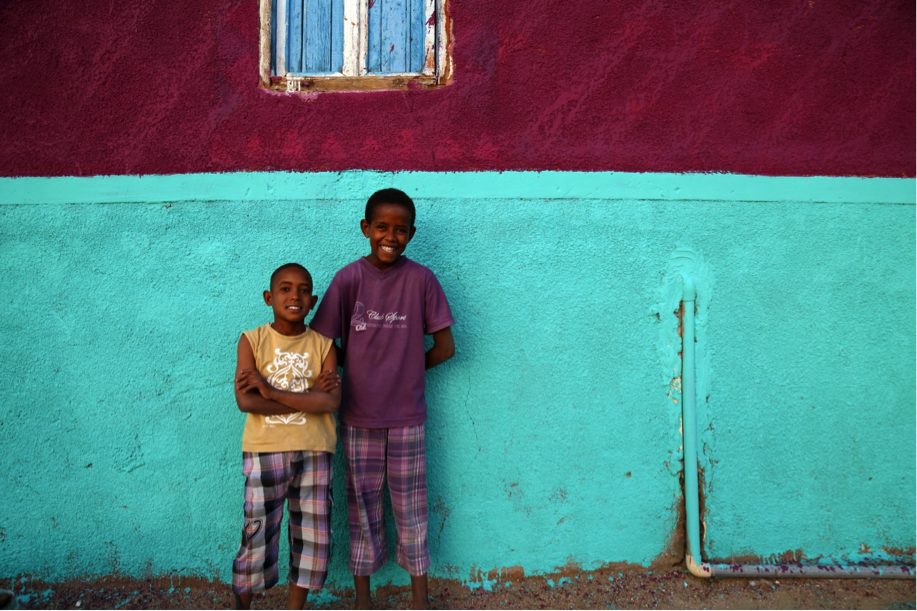 A quiet place that has not yet been flooded by the Nile's sweeping waters or by the excessive technological wave, Heisa (originally El Heisa) is one of the last remaining Nubian islands to survive the building of the High Aswan Dam in the 1960s.
The construction of the dam under Gamal Abdel Nasser took over swathes of Nubian territory, forcing more than 50,000 Nubian Egyptians out of their homes to neighboring islands. The only other remaining Nubian island between the dam and the reservoir is A'wad Island.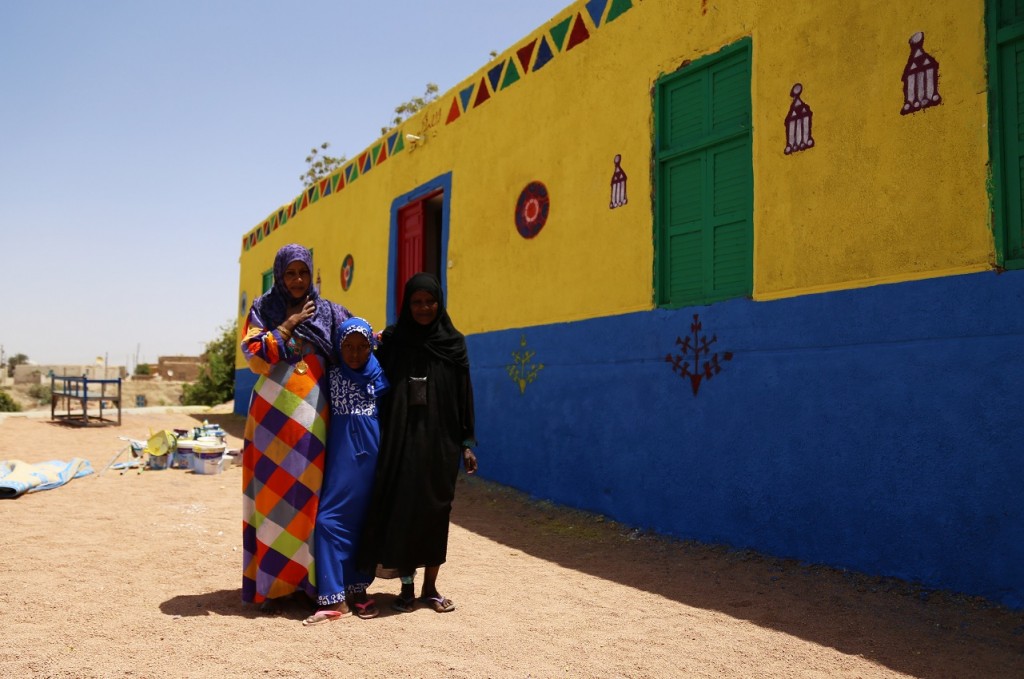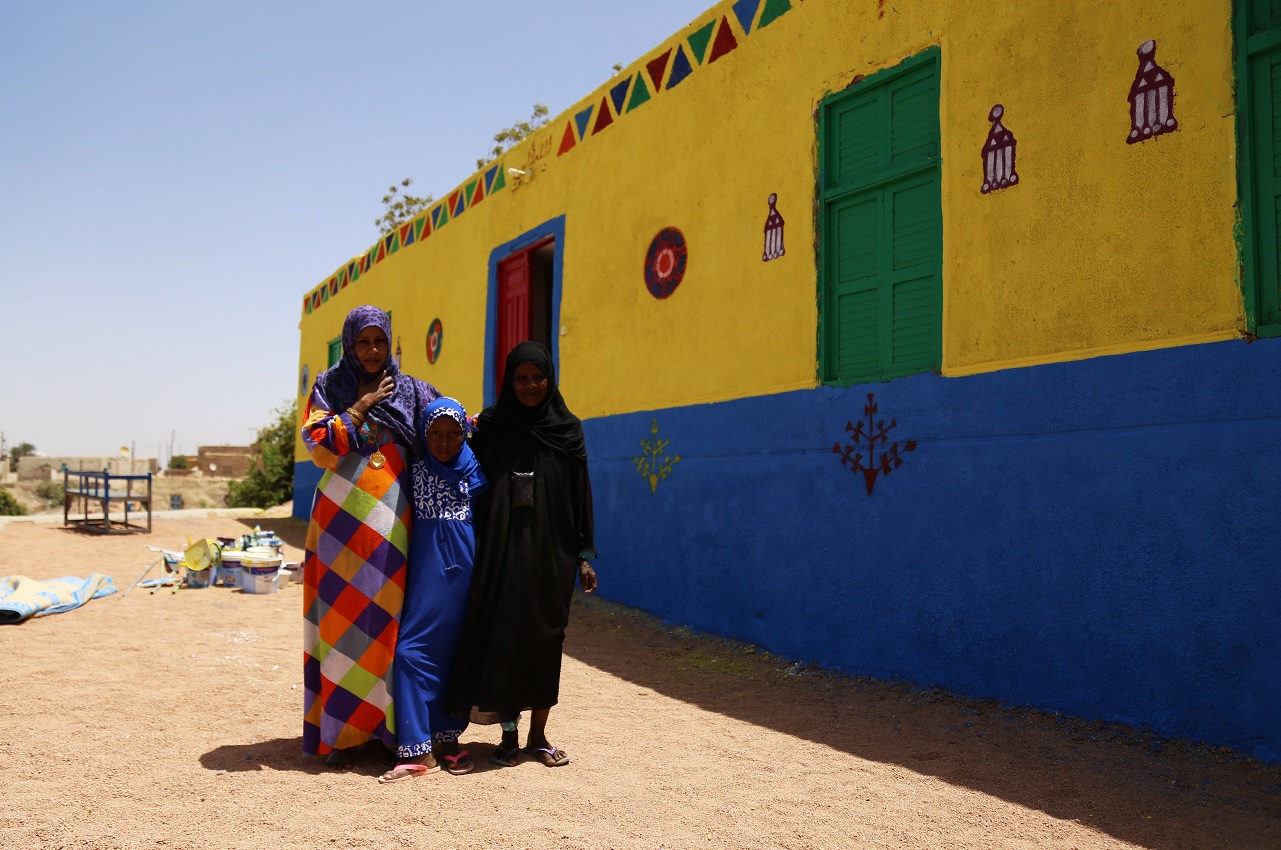 Heisa's inhabitants speak Kinzy – one of the two spoken tongues of the Nubian language, the other being Fijikey.
"What's special about Heisa is its serenity and nature," says A'm Yasser, one of Heisa's elders. "You can never find anything like it all over Egypt."
Heisa lies right between Aswan's reservoir and the High Dam, not so far from Philae's Temple. There, you can find spectacular rock formations and the Nile's clear water. Walking through the island, you will also see beautiful Nubian colors painted on the walls of houses, as pictured below, thanks to the work of the Egyptian NGO Mashrou' El Saada.
The people of Heisa have a strong connection to their culture and traditions; they still do their Nubian dances, clothing, crafts, speak their own language, and have special food recipes. What's more, you will be truly amazed by their hospitality.
For those who have watched the iconic Egyptian cartoon series Bakkar, or Ahmed El Sakka's Mafia, you won't stop hearing their theme songs in the back of your mind during your time in Heisa.
The best time to visit Heisa is usually between September and April, when the weather is cool. Summer's temperatures range between 38°C and a sweltering 45°C, making it too hot for any daytime activities, apart from lounging in front of the fan in your room.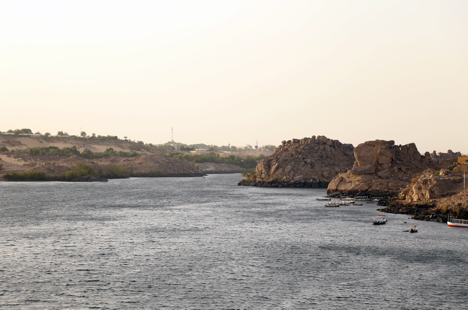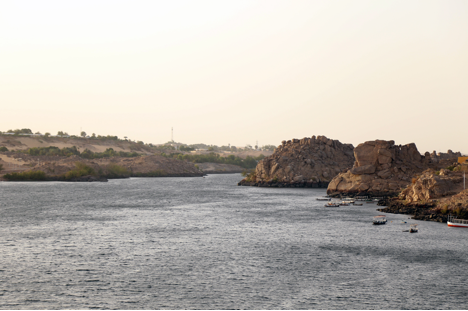 ---
Subscribe to our newsletter
---