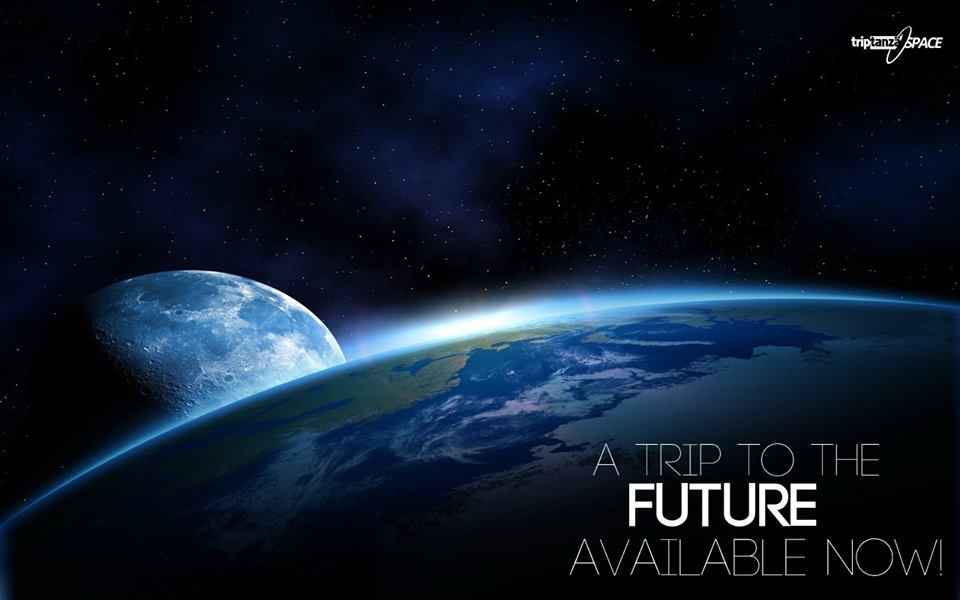 By Nayera Yasser, Daily News Egypt
Imagine planning your upcoming vacation to go on a tour around the moon, enjoying a scene that not many have seen before, then returning home and telling everyone how easy and doable the experience, that was once considered impossible, is.
This trip around the Earth, Moon or even Mars is no longer an American Sci-Fi movie; instead today it is as realistic as a trip to Disney Land thanks to "Triptanza".
"Triptanza" is a local travelling agency that has been stirring a major controversy online for its unexpected trips and packages.
"Triptanza Space offers 13 different galactic trips above the sky. Starting from 'Around the Earth', our most economy trip package, reaching a 'Journey to Mars'," said Shady Mohsen Abdelgaliel, Triptanza's CEO and Founder.
Abdelgaliel's newest project, Triptanza Space, is the Middle East's first space-travelling agency. In other words, this newest addition to the group organises several ground breaking experiences that actually reach outside the plant's boarders.
The agency first appeared online two months ago which made several Facebook users believe it is a well-planned April's fools. However, now April is fairly gone the page's followers have exceeded more than 7,000 users. Yet the sarcastic disbelieving comments continue, especially regarding the packages' prices.
"Our packages are tailored made for each customer as the pricing depends on age, medical status and nationality," Abdelgaliel elaborated. "Overall, packages start from EGP 265,000 per person, including full trip transfers, transportation, training and medical check-up."
Since Egypt's outer-space technology and scientific research is quite under-qualified and in need of development, the ships will not be leaving from Egypt at all. According to Abdelgaliel, all participants will depart from the US, Turkey or Israel.
Meanwhile, all the used technology, software and systems  that would be used in the trips is provided by various foreign suppliers and Space.com,  a website providing news and equipments related to outer space.
The 19-member team has been working in collaboration with few national agents and The National Aeronautics and Space Administration (NASA) in order to organise their first round of tours. Despite the sarcastic feedback they receive online, the founder confidently looks forward to the soon coming trips.
According to Abdelgliel, the agency is set to start its first space voyage with more than 25 participants. Even though the trips are strictly for entertainment and the participants never do leave the ships, the first flock of travellers were chosen based on a strict criteria specified by the agency.
"We request a full medical check-up before any booking for any space trip," Abdelgliel explained. "Clients not accepted due to medical problems usually suffer from high blood pressure, nervous system problems, bone density issues, or have been through any heart surgery."
Yet, Abdelgalil refused to share any personal contact or information about any of the participants, out of respect of the confidentiality agreement both sides agreed on. "It's a totally top secret booking process from our side," he added.
Triptanza Space's very first trip is expected to depart this September amid severe disbelieve of the average public. Nonetheless, Abdelgliel is sure that the agency's credibility will increase soon due to their upcoming marketing campaign and the start of the trips.
"The method we'll use to increase our credibility to public is a surprise!" said Abdelgalil.
Shady Mohsen Abdelgaliel founded Triptanza's first branch in Cairo in 2011. Since then, the agency has expanded regionally by opening another branch in Dubai, UAE in November 2014. Triptanza's official launch of the newest edition, "Triptanza Space", was only earlier in April.
With that being said, Daily News Egypt contacted the press office of the Ministry of Tourism which confirmed that they were never officially approached by the agency before, adding that they only saw the much-talked about Facebook page.
"All agencies in Egypt should get registered by the ministry in order to practice their business. Moreover, the trips' schedule has to be approved by the ministry before the departure of any voyage," said Ayman Saad from the press office.
After much investigation, Saad confirmed that neither the agency nor their unconventional trips have any records at the ministry. Moreover, the founder has not contacted the ministry up until the current date.
---
Subscribe to our newsletter
---