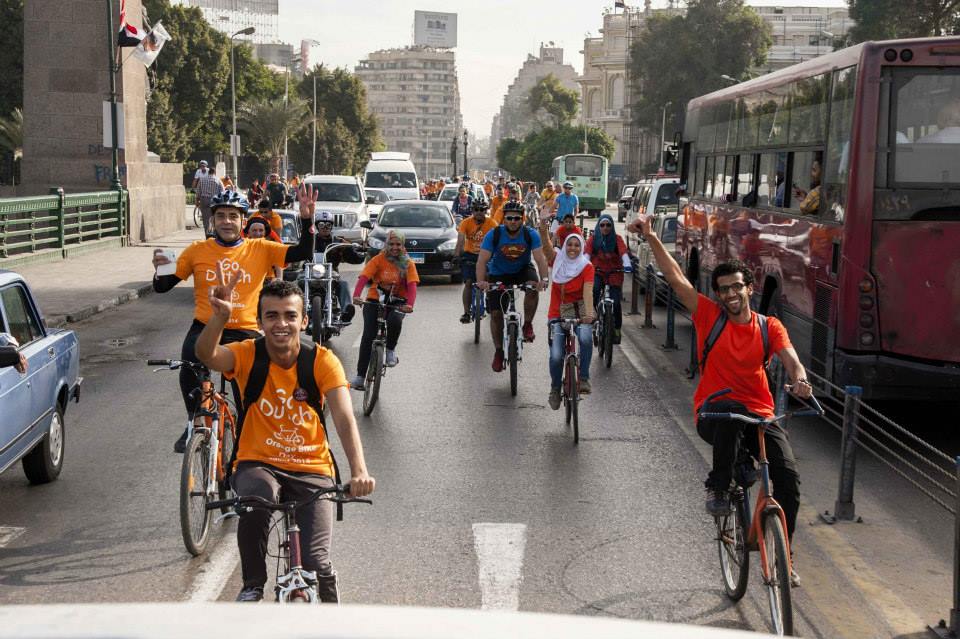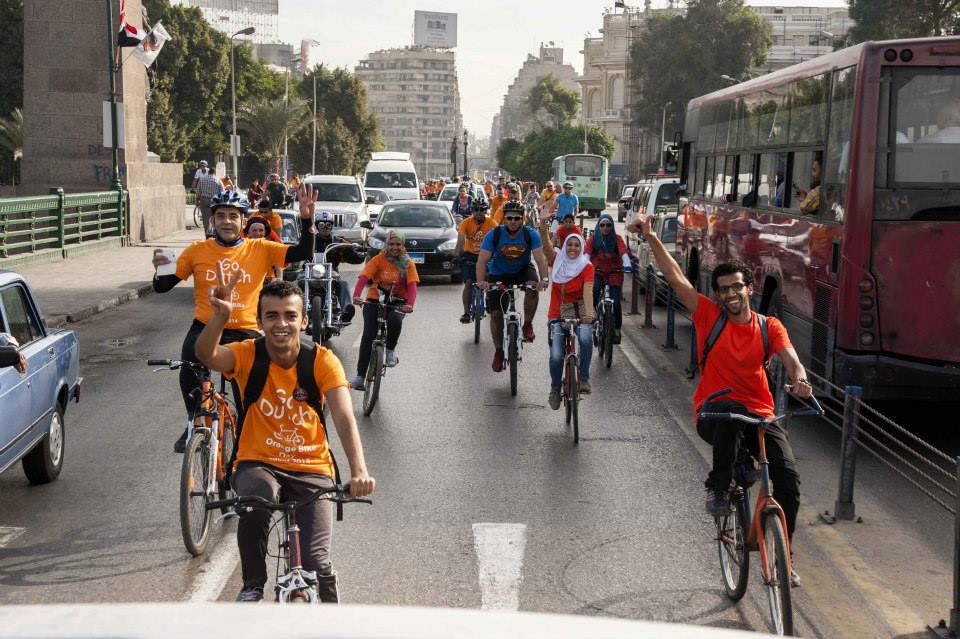 Egyptian cyclists expressed their joy after a recently issued permit allowed them to cycle again on Ain Al Sokhna Highway. A year ago, authorities had prevented them from cycling on this route unless they paid a certain fee per week. Wheelers' groups used to cycle on Ain Al Sokhna Highway early each weekend, because it is one of the safest highways in Egypt, especially for cycling.
The previous decision had raised the eyebrows of many Egyptian cyclists who already launched biking initiatives to change Egyptian misconceptions on the culture of biking. "Cycling is a civil trend, which authorities have to support with all its efforts in order to help grow such community," said Mohamed El Bakr, 38, an athlete and a member of Global Biking Initiative (GBI) Egypt. "Allowing many cyclists on the roads will promote the idea and the concept of cycling for Egyptians, that is why I hope parties concerned give us a push" El Bakr told Egyptian Streets.
According to Egyptian cyclists, it is preferred to be on a weekend or during the early hours of the day in order to start their group tour inside the city or on highways. Some of the recommended routes for a short-distance ride is in the fifth settlement district, the 90 Street and NA cycling lane, Rehab city and Medinty City. For long-distance ride, the Alexandria-Desert and Ismailia-Desert routes are recommended.
As the number of cyclists have increased over the past three years, many civil organizations have emerged independently and sustain their own finances. As a result, the number of bike shops selling affordable bicycles of good quality has increased in Cairo. Some recommended traders include  Ain Bicycle "ع", Abou el Goukh Today, Bescletta, Bike and Run, Bike Shop,  Euro Bike Egypt,  Wheels Egypt, Rodeo Bike, Radi and 3agal Masr .
El Bakr pointed out that independent organizations do not need financial support from the government, but rather a co-operation that helps engage Egyptian cyclists and the sport in an international and professional level.
Sarah Farouk, who began cycling eight years ago, said she hopes to cycle in streets that have rules that respect her as a cyclist, as well as the addition of bike lanes. Female biker numbers are also growing.
"Now you can find a female biking alone on the street; she doesn't need to be in a group of male cyclists to be safe," says Farouk.
Cycling has become normal in many districts like Maadi, Heliopolis, New Cairo and Zamalak and Mohandiseen. It has in turn become a motivational mean for many Egyptians to participate in charity causes, such as combating road accidents, raising funds for Cancer patients or other crucial diseases. The number of cyclists who participate in such causes is on the rise thanks to many biking pages on Facebook.
Cyclist communities hope that the trend will be a lifestyle adapted by most Egyptians thanks to its healthy benefits.
"We all have those exercises we dread working on," says Nehad. "But even if you hop on your bike and take it seriously — pedaling furiously and feeling a deep burn in your quads— there's a good chance you'll still love it despite the difficulty since you're rewarded with a quick, exhilarating ride…It can also energize you for other exercises you plan to do. Bike instead of driving to the gym to warm up and cool down from your workouts."
Abdul Azim added that Egypt can also exploit international grants to help engage all levels of society to join the 'wheelers community,' especially the poor. He stated that in Jordan, a grant was offered by the Netherlands to provide bikes for low-income citizens. This can also help such low-income communities to start their own start-ups that depend on bikes.
Boosting the co-operation between the government and cyclists' community will promote the biking trend, empowering all society segments to cycle safely anytime and everywhere.
Edited by Karim Hafazalla
---
Subscribe to our newsletter
---