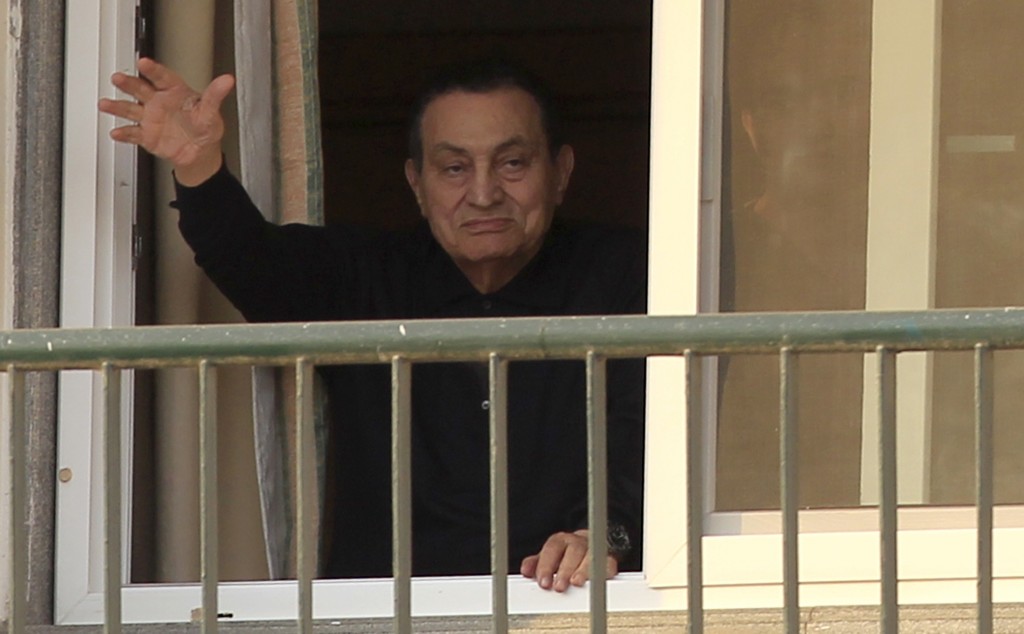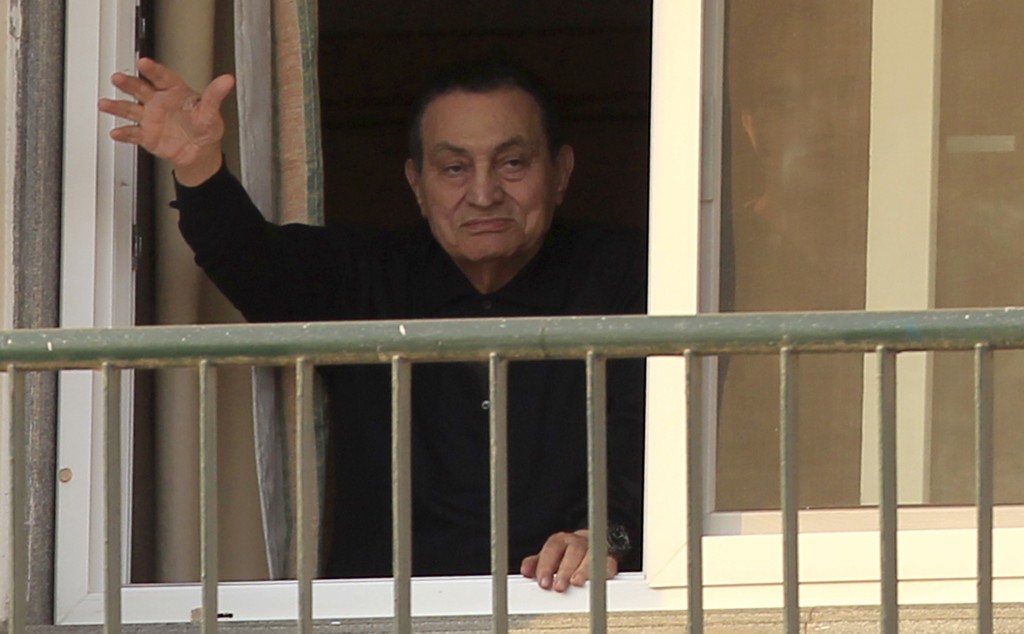 A Cairo court sentenced former Egyptian president Hosni Mubarak and his sons Alaa and Gamal to three years of maximum security prison in a retrial for charges of embezzling public funds on Saturday.
The court ordered them to pay a fine of 125 million Egyptian pounds and to repay a sum of 21 million Egyptian pounds.
The court session was aired live on state run television.
A security source told state news agency MENA that prison authorities will contact prosecutors to determine the amount of time Mubarak and his sons spent in preventative detention to see whether they will be released or returned to Tora prison.
The amount of time spent in detention is discounted from a subsequent prison term, according to Egyptian law.
Similarly, a lawyer on Mubarak's defence team said prosecutors will calculate the amount of time the three spent behind bars before making a decision.
After the ruling was issued, Muabark was taken to the Maadi military hospital where he has been residing for months and his sons were taken to Tora prison, a secuirty source told MENA.
Originally, in May 2014, a court sentenced Mubarak to three years in prison for seizing funds allocated for presidential palaces. His two sons were sentenced to four years in prison for aiding their father in embezzling the sum of money.
The sentences were dropped by the Court of Cassation in January, after ordering a retrial in the case.
Held in custody since April 2011, Mubarak's two sons were released on January 26, after spending maximum time in preventative detention. They are still being tried for manipulating the stock market, yet from outside prison.
Meanwhile Mubarak resides in a military hospital, where he is being treated.
The Cairo Criminal Court dropped last November corruption charges against Mubarak and his two sons due to the expiry of the statute of limitations in this case.
Egypt's Court of Cassation is scheduled to issue a decision on whether to retry the trio for the aforementioned charge on May 7.
---
Subscribe to our newsletter
---