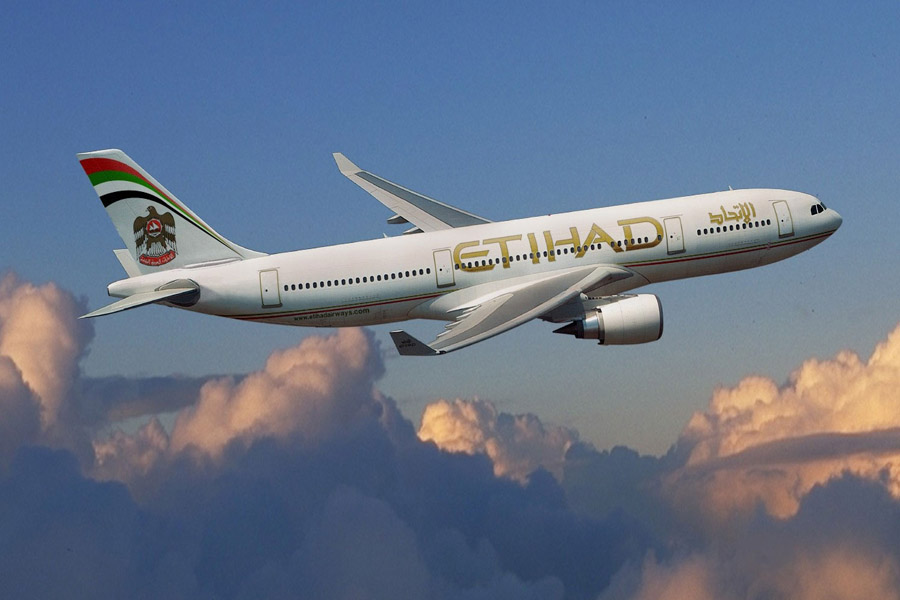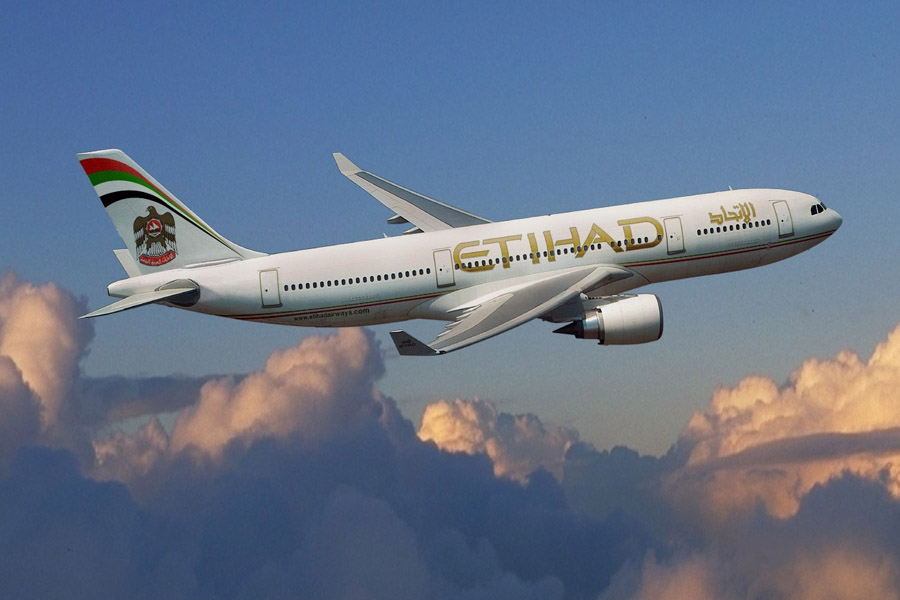 Etihad Airways flight EY650 from Cairo to Abu Dhabi was diverted on Sunday to Dubai following a security alert, said a statement by Etihad Airways.
The flight, carrying 128 passeners and seven crew, landed in Al-Minhad Military Air Base in Dubai after a security alert was raised two hours after take-off, said Etihad Airways' spokesman.
"A security alert was received by Etihad Airways at approximately 8.00am (UAE time), at which time the aircraft was diverted," said the spokesman.
According to statements on Twitter by Etihad Airways, passengers disembarked from the aircraft safely and will be screened through security in the terminal. All passengers will then be transported by buses to Abu Dhabi International Airport.
While the security alert is unclear, an alleged ISIS member had posted on Twitter that a bomb was planted on flight EY650.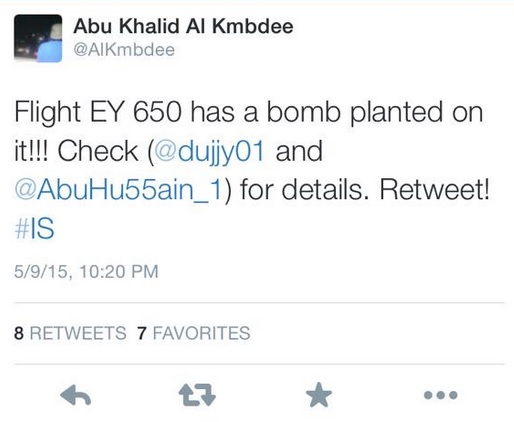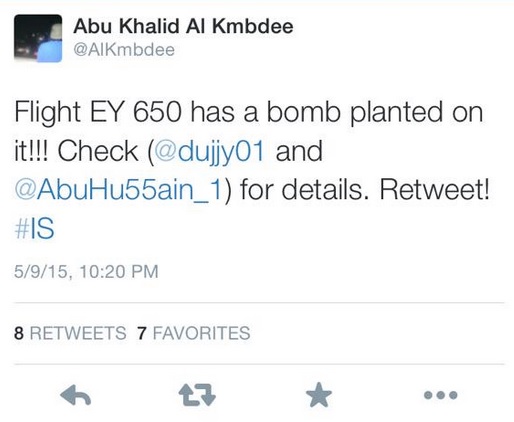 Etihad Airways, which has said it will issue further information as it becomes available, has not confirmed whether this is the source of the security threat that forced the flight's diversion.
---
Subscribe to our newsletter
---