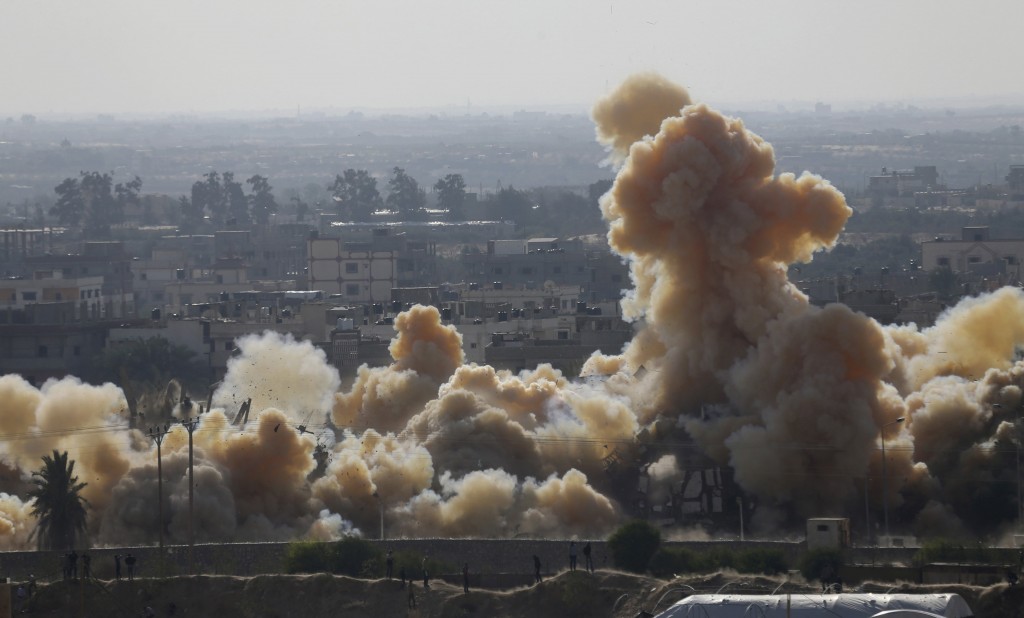 Four security personnel were killed in an explosion near Rafah city in North Sinai on Wednesday, Egypt's armed forces spokesman said. Four civilians were also killed earlier on Wednesday.
Military sources told Aswat Masriya that an explosive device was planted on the path of a military convoy combing the area in Rafah.
Military Spokesman Mohamed Samir said in a statement that security forces received intelligence regarding the existence of seven explosive devices in the area, prepared for use against security personnel.
Army forces were able to locate and remotely detonate six of the seven devices, Samir said, adding that they remained intent on locating the final device. The device exploded, killing two police officers and two convicts.
Four civilians inside a car were also killed in a blast in North Sinai earlier on Wednesday, a security source said. The blast was caused by an explosive device planted with the purpose of targeting military vehicles, the source said.
Meanwhile, sources told the state news agency MENA that four suspected militants were killed and 23 people were arrested in a campaign in the North Sinai cities of al-Arish, Sheikh Zuweid and Rafah.
This comes hours after Egypt's defence and interior ministers toured North Sinai military and police sites.
Militancy inside Egypt has seen a significant rise since July 2013, with most attacks targeting security forces in North Sinai.
The armed forces and police are responding with an intensified campaign to combat the insurgency. Earlier this week, the armed forces announced that security operations have left a total of 725 suspected militants killed between late October and late April.