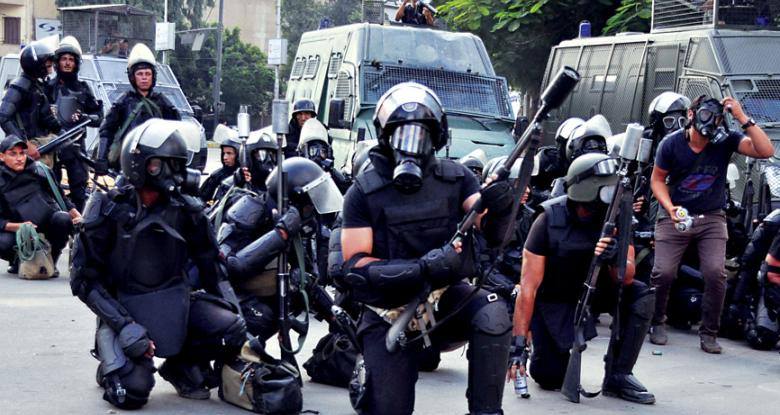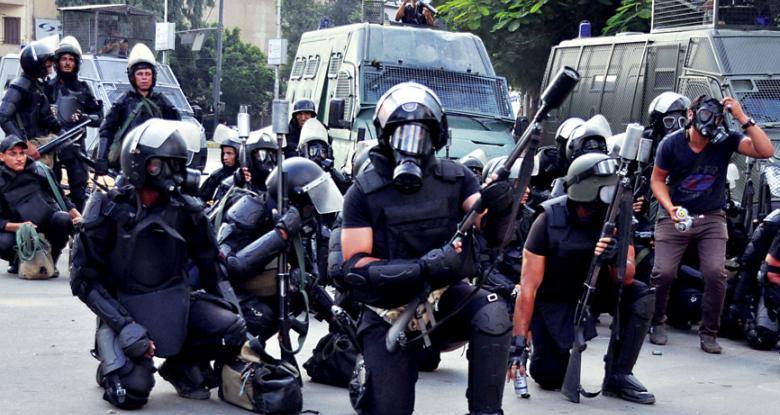 The Egyptian state is raising the alert level to the maximum across all security headquarters in the country, a high level security official said on Saturday.
The decision comes shortly after a Cairo court referred ousted president Mohamed Mursi to the Grand Mufti on Saturday, a step that must be taken in Egypt's court system ahead of issuing a death sentence.
Interior Minister Magdi Abdel Ghaffar gave orders to declare a "state of emergency", by which all vacations and breaks are cancelled and to raise preparedness within all sectors of the ministry, the source told state news agency MENA.
Security measures in vital facilities have been reinforced, he added. Likewise, security presence in major squares and streets has been strengthened.
Hours after today's court decision, gunmen opened fire on a vehicle in North Sinai's al-Arish city, killing three prosecutors and a driver.
In response, Egyptian President Abdel Fattah al-Sisi ordered providing judges with the necessary protection, especially those working in areas suffering from "violence and terrorism", a statement from his office read.
Also after the court ruling, Essam al-Amir, the chairman of the Egyptian Radio and Television Union ordered raising the alert level inside all buildings belonging to the public broadcaster, "in case of any violence."
---
Subscribe to our newsletter
---