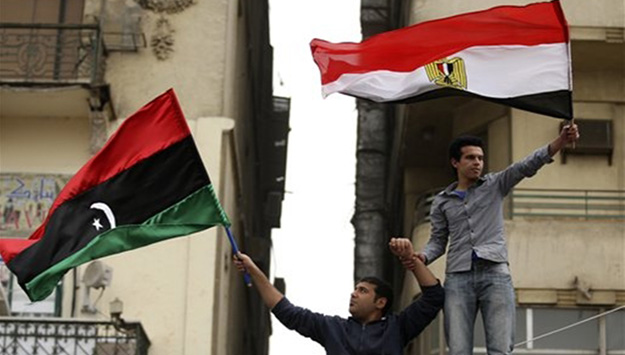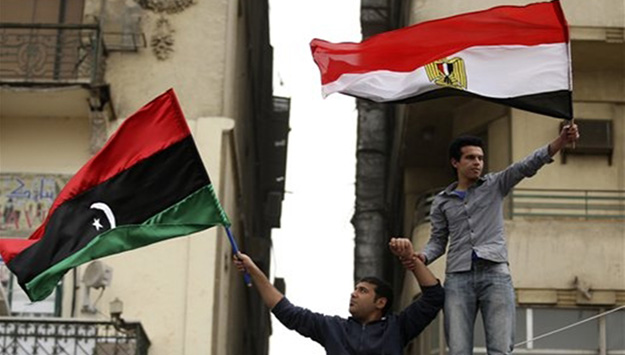 Egypt, Algeria and Libya will hold talks on the situation in the region, addressing developments in Libya, in a meeting in Cairo next month, Egypt's foreign minister said on Sunday.
Foreign Minister Sameh Shukri told state news agency MENA that the forthcoming meeting comes in the framework of continued cooperation to contribute positively to solving issues related to the Libya situation, whether related to "combating terrorism" or to "illegal immigration".
This announcement comes after Shukri visited Algeria where he had talks with his Algerian counterpart and with President Abdelaziz Bouteflika on Saturday, addressing Libya among other topics.
Algeria and Egypt are Libya's western and eastern neighbours, respectively and both have concerns that the unfolding situation in the conflict-torn country may spill over.
In addition to next month's meeting, Egypt will host talks from Libyan tribe representatives, starting Monday morning.
The talks will be attended by around 350 "representatives of all Libyan tribes," in the "framework of solving the political crisis in Libya," the Egyptian Foreign Ministry said.
The Egyptian foreign minister will inaugurate the session.
Libya has been caught up in unprecedented violence since mid-2014, when army general Khalifa Haftar declared war on Islamist forces within Libya, prompting nationwide militant fighting.
Libyan capital Tripoli has fallen under the control of the Fajr Libya or Libya Dawn Islamist militia in August 2014. Meanwhile, Egypt and the international community only recognise authorities based in the eastern Libyan city of Tobruk.
In February, Egypt's air force conducted air strikes which it says hit militant targets, after the beheading of 20 Egyptians inside Libya at the hands of militants believed to belong to a Libyan division of the Islamic State fighters.
---
Subscribe to our newsletter
---