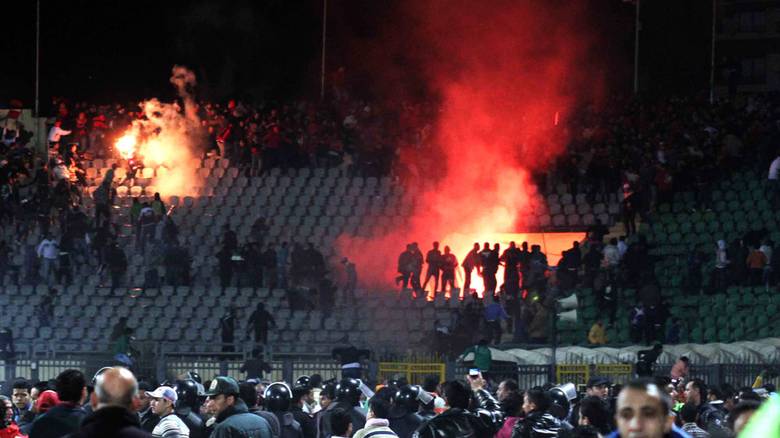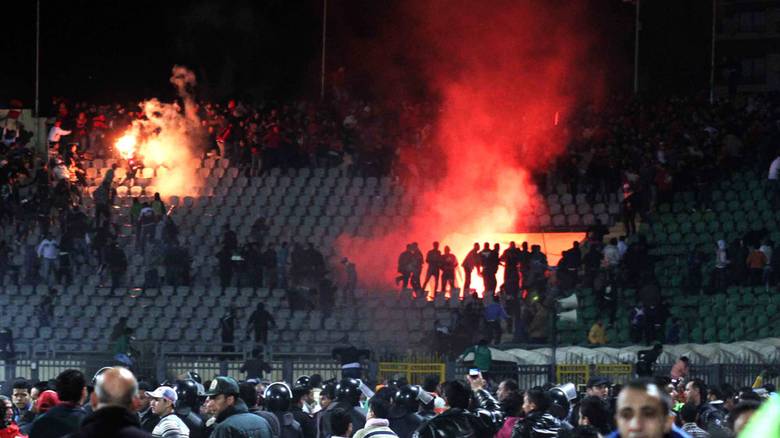 The Port Said Criminal Court sentenced on Tuesday 11 defendants to death over murder charges during stadium violence which erupted in the canal city of Port Said in February 2012.
Seventy-three defendants faced trial for killing over 70 football fans in February 2012 at the end of a match between Cairo's Al Ahly and al-Masry football clubs. Defendants included nine security leaders and three Masry club officials.
The court referred the 11 defendants to the Grand Mufti to issue an opinion over sentencing them to death on April 19. The verdict was due to be issued on May 30, yet it was postponed until today.
Ten of the defendants sentenced to death were sentenced in session, while one was sentenced in abesntia.
Before issuing the verdicts, the judge presiding over the trial criticised the nature of ultras fan groups and stressed the necessity of having legislations which deal with their activities.
The court sentenced 10 defendants to 15 years in maximum security prison. Fifteen defendants were sentenced to 10 years' maximum security prison, five of whom were sentenced in absentia.
Eleven defendants were sentenced to five years in prison. Four more defendants were sentenced to five years' labour, including Port Said's former security director and the chairman of Port Said's Masry club.
One defendant was sentenced to a year's labour in absentia.
The remaining 21 defendants were acquitted.
The sentences can all be appealed. A member of the defence team said they will challenge the sentences at the Cassation Court.
The public prosecution is obliged to challenge the 11 death sentences, a judicial source said.
An Egyptian urgent matters court banned last month the activities of all ultra's fan groups nationwide, accusing them of complicity in "riots" and vandalism.
In January 2013, a Port Said Criminal Court sentenced 21 defendants to death for partaking in a stadium riot in which more than 70 died.
Violence erupted in the city following the 2013 verdict as thousands of people besieged Port Said's prison. At least 40 people were killed in clashes.
Egypt's Court of Cassation overturned the sentences in February 2014, ordering a retrial.
---
Subscribe to our newsletter
---