The old downtown centre of Cairo holds many treasures for wondrous tourists. Putting aside the astounding Museum of Cairo and of course the historical Tahrir square, there are countless spots for locals and visitors to have a real taste of what Egypt has to provide.
Places such as Café Parisiana and Café Riche have seen historical Egyptian figures and writers settle down for tea, famous antique cabarets such as Shehrazade or Miami are still full of life in the midst of the night. La crème de la crème though, would have to be all the authentic places to eat.
One heralded store in particular sells some of Cairo's best falafels.
Felfela
This old and uniquely decorated restaurant dates back to 1959. Its crispy, fresh falafels and different varieties of fuul are enough to make any Egyptian stop to grab a quick bite.  Welcoming you is a small statue of a man, who is happily smoking away on a shisha, watching contently all the passers-by. When you walk in, you will find yourself face to face with several chefs frying up batches of falafels.
Decorated in a very unique fashion, Felfela provides a perfect image of Egypt: that of a messy kind of perfection. Its spacious areas are dimly lit, filled with rough wooden tables and chairs, aquariums with small fish wiggling about and empty bird houses. Despite the odd combination, it all gives an air of home. It is also somewhat like a reminder of the variety of architecture outside its dusty walls: old buildings across Downtown Egypt are of so many different styles, ranging from Greek to French.
Famous books and tales have also used this historical side of Cairo for inspiration:  take the Yacoubian Building as the ultimate example.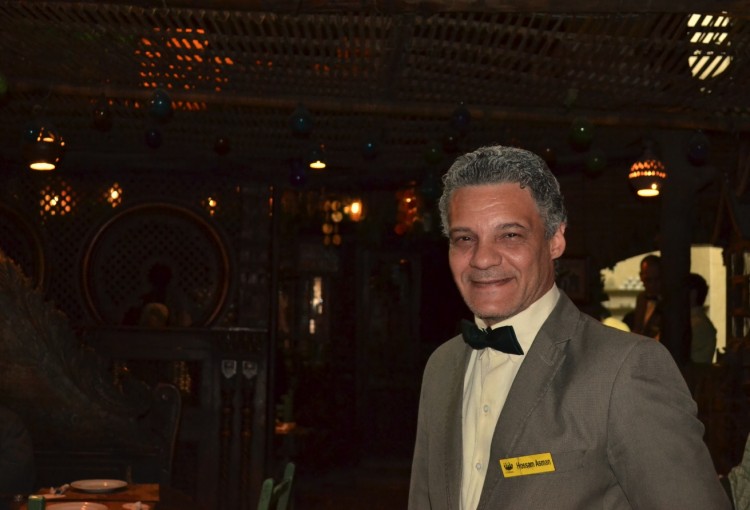 Not only  is the decoration welcoming, but also the staff and chefs. As you walk in, you are welcomed with the best of Egyptian smiles. One of the waiters in particular, named Husssam Ossam, could not have provided a better Egyptian greeting. After working for Felfela for over nine years, he admitted regretfully that since the revolution, tourists have come to be a rare occurrence.
However, along with his colleagues, Hussam doesn't seem to give up on Felfela's astounding reputation. The service is impeccable, professional, clean and well timed. The food is even more praise-worthy: well proportioned and steaming hot.
Last but not least, one of the walls inside holds a very creative and beautiful painting of Naguib Mahfouz along with other well-known figures in Egyptian contemporary history. This painting, along with other small decorative objects and paintings scattered across the restaurant, are a great display of Egypt's beautiful artistic culture – an aspect we tend to neglect in many restaurants in Egypt today.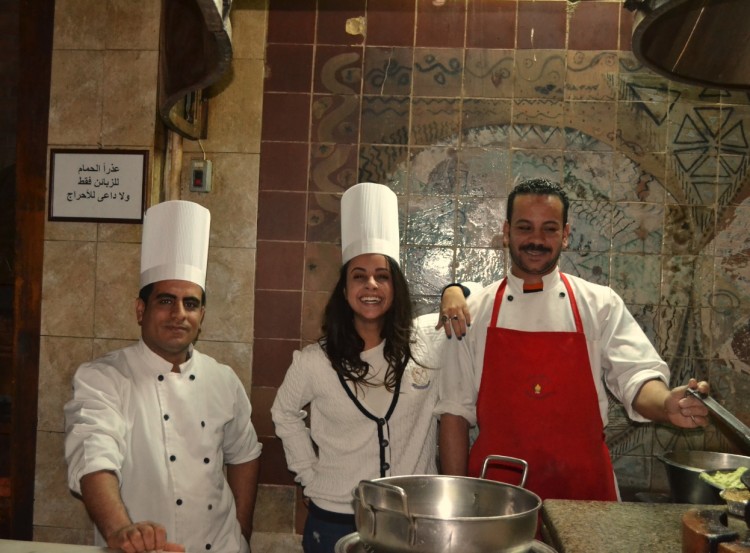 For an authentic Egyptian meal, Felfela is a must for any curious visitor. With all its wonders, its location also provides you with the ability to roam downtown Cairo by foot, allowing you to take in more of Egypt's wonders and treasures.
---
Subscribe to our newsletter
---