Egyptian President Abdel Fattah al-Sisi visited North Sinai on Saturday donning military fatigues to inspect security forces, after a recent string of deadly attacks targeting them.
"Until now, the bodies of terrorist are being found and buried," Sisi said, according to a statement published by Armed Forces Spokesman Mohamed Samir.
The military said it killed no less than 100 suspected militants on Wednesday, after coordinated attacks by militants in the Sinai town of Sheikh Zuweid claimed the lives of 17 army personnel and injured 13, according to military figures.
The presidency said Sisi was keen to appear in a military uniform to salute each member of the armed forces and show solidarity with them.
The retired field marshal has spent a year in power, with militancy being among his toughest challenges, especially in North Sinai where it is most intense.
The attacks on Wednesday were a failed attempt to take over Sheikh Zuweid town by Sinai-based militant group Ansar Bayt al-Maqdis, which is affiliated with Islamic State fighters in Iraq and Syria.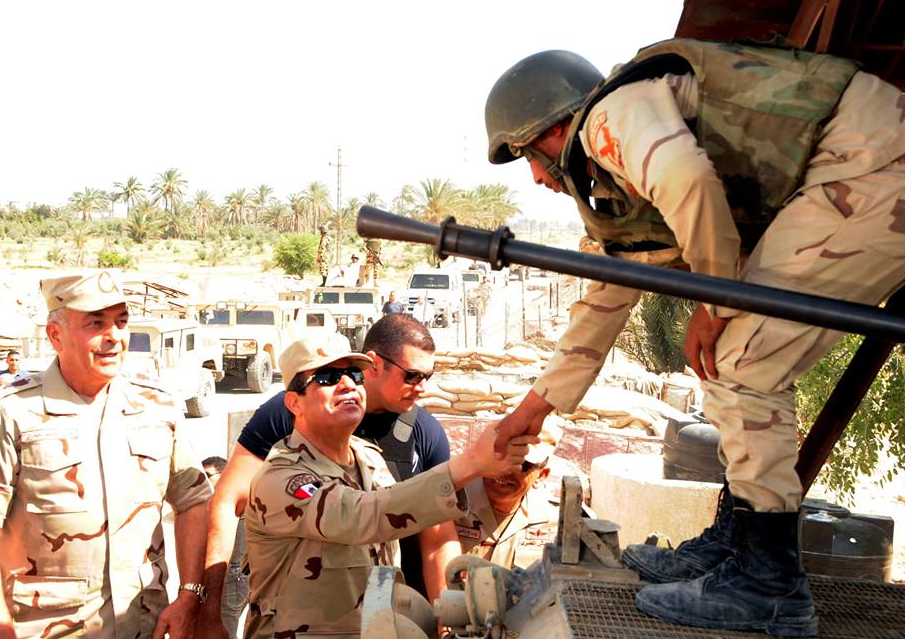 The group changed its name to Sinai Province last November after pledging allegiance to Islamic State fighters.
In a more recent attack, Ansar claimed responsibility for three rockets fired into Southern Israel on Friday, with no damages or injuries reported.