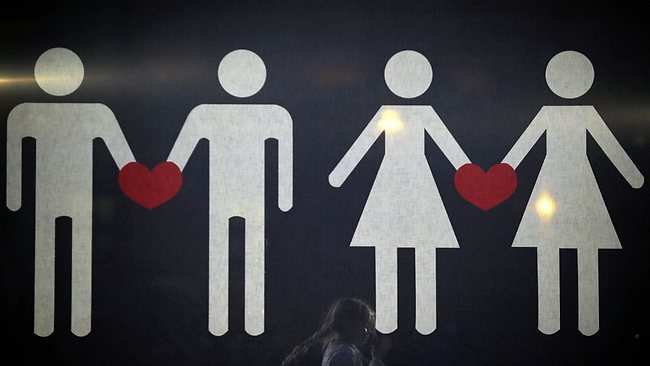 Egypt's Al-Azhar, Sunni Islam's top authority, has become the latest to join recent condemnation of campaigns supporting same-sex marriage.
In a statement, Al-Azhar stated that marriage in Islam is between a man and a woman, and that all extra-marital affairs are 'sinful' and prohibited. The statement added that it rejected all campaigns to legalise same-sex marriage, referring to the recent #LoveWins campaign that launched after the US Supreme Court allowed same-sex marriage.
Earlier this week, Egypt's Orthodox Coptic Church also said it was opposed to same sex-marriage and same-sex relationships.
"Humanity already is having a huge moral and religious crisis, as well rebellion, which is an entry to atheism and all forms of extremism, including same-sex marriage," said Pope Tawadros II, according to Al-Ahram.
Media
Egyptian media has also taken part in the debate surrounding same-sex marriage.
After changing his profile picture to a rainbow coloured one, Egyptian actor Khaled Abou El Naga was criticised for his apparent support of same-sex marriage.
Wael Ebrashy, a television show host, condemned the actor's Facebook profile picture change, stating that "Egypt has its own traditions" and that same-sex marriage and LGBT rights would "destroy family values" in Egyptian society.
Meanwhile, Egyptian television show host Mona Al-Iraqi, who had earlier this year been criticised for falsely accusing 26 men of homosexuality in a Cairo bathhouse and aired their arrest on public television, surprisingly came out in support of same-sex marriage.
On both Twitter and Facebook, Mona Al-Iraqi shared a photograph of a rainbow flag and a caption that stated that there should be no persecution of the right to life and love.
---
Subscribe to our newsletter
---