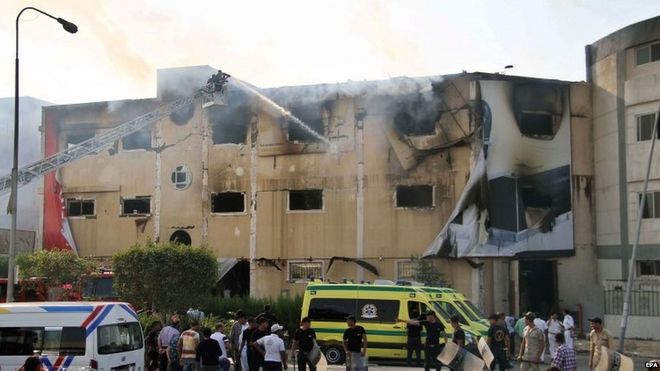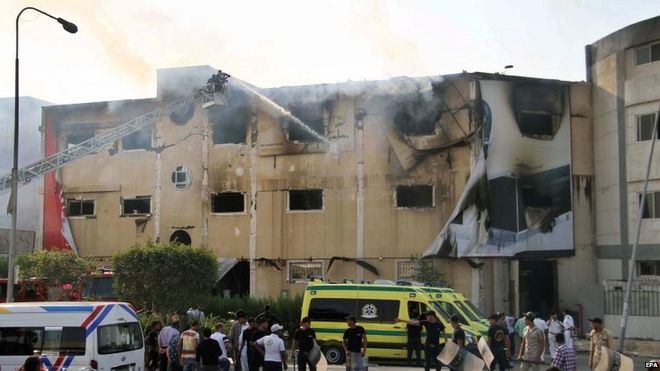 At least 25 workers have been killed by a fire at the Al-Helw furniture factory in El Obour, a city roughly 30km northeast of Cairo.
According to a statement by Health Ministry spokesman Hossam Abdel Ghafar, another 22 people were also injured in the fire. The spokesman also said that the number of those killed is expected to rise.
According to local media, the families of those killed by the factory fire will be compensated with just EGP 5000.
Eyewitnesses have stated that the blaze started when the gas tank of an air compressor machine inside the factory exploded. Wooden materials and chemicals inside the factory caused it to spread quickly.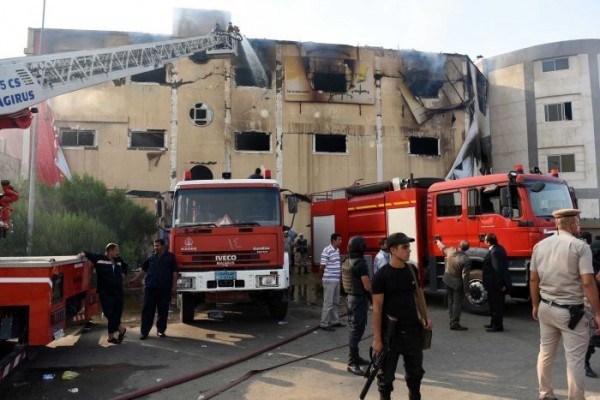 According to Egyptian state-run media, the Al-Helw furniture factory had not obtained a government safety certification. The head of the Obour City Development Authority Amin Ghoneim also stated that the factory had no emergency exits, explaining the high number of labourer deaths.
The fire is the latest in a number of accidents, which demonstrate the often unsafe and unregulated working conditions of Egyptian workers.
In August 2014, two workers were killed and three hospitalised while preparing waste-water drainage networks for housing projects in Samalout, a town in Minya.
Just one month later, in September 2014, a textile-dyeing factory in Cairo collapsed, killing six and injuring 22. The accident was blamed on poor construction.
Despite huge worker participation in both the 2011 and 2013 Egyptian revolutions, scarce attention has been paid to labourer demands of a higher minimum wage and safer working conditions.
Whilst historically bad under Hosni Mubarak, little changed during the presidency of Mohamed Morsi, under whom labour conditions deteriorated even further, according to Assistant Professor of Political Science at Port Said University Gamal el-Selim. This was compounded by a systematic attack on the independence of trade unions.
Under President Sisi, the attack on the rights of workers to protest their conditions has taken an even more considerable turn for the worst, with a ruling issued on April 28 of this year criminalising the right to strike. The ruling was issued by the Supreme Administrative Court, headed by Judge Labib Halim, and was considered by many to be a violation of Egypt's commitment to the UN's International Convention on Economic, Social and Cultural Rights.
---
Subscribe to our newsletter
---