This article was published in 2015 before Mr Kamy passed away on 14 December 2018. The article was re-shared in memory of Mr Kamy.
Sunlight peaked through the glass panes of a mysterious, rustic downtown Cairo bookstore, located just meters away from the heart of Egypt's January 25 revolution.
Inside, the enchanting smell of old books and paintings quickly surrounds you, reminding you of your grandparents' home.
"Every time I sell one of these precious books, I feel a bit sorry," admits 78-year-old former Opera legend Hassan Kamy, "because books are like life companions and are very precious to me."
Mr. Kamy, best known for his 46-year-long Opera career that saw him passionately raise the Egyptian flag 1,600 times across 45 countries, bought the hidden cove in 1967.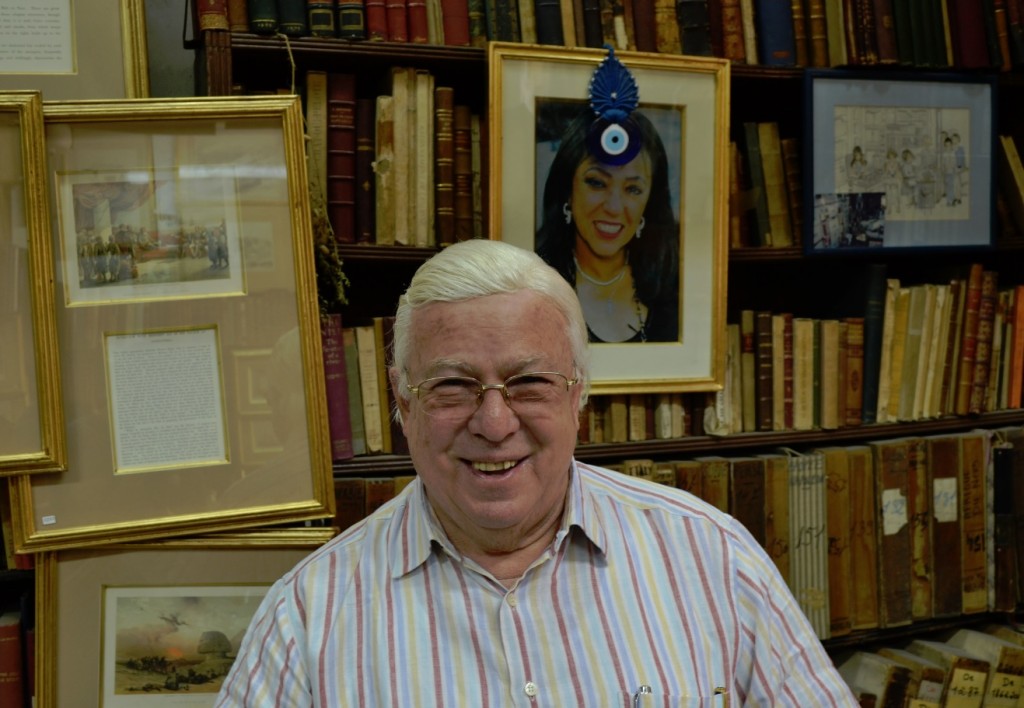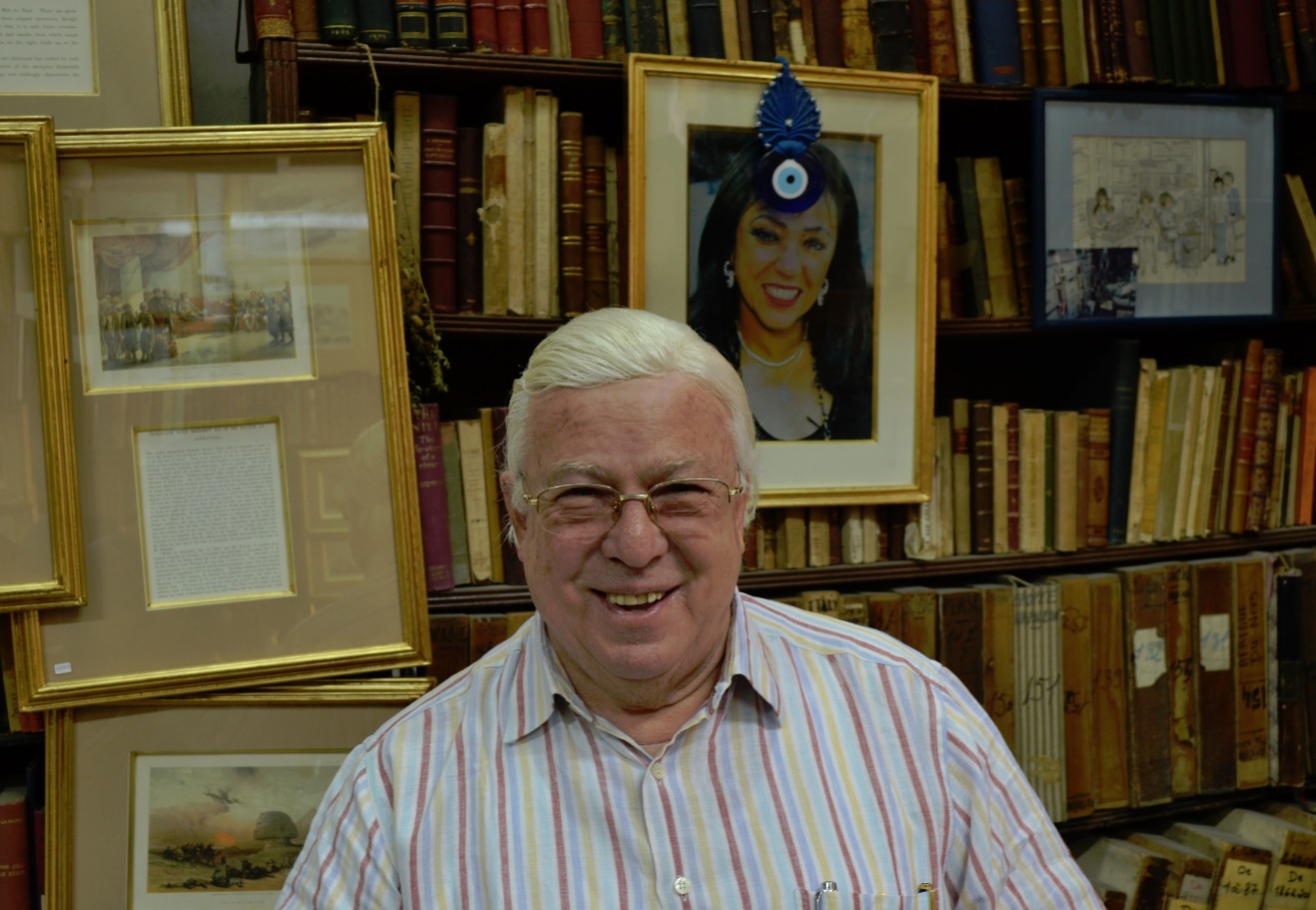 "The place used to belong to a Swiss gentleman called Mr Feldman. Because of his Jewish faith, he had to leave the country and sold it to his first assistant," explains Mr. Kamy in perfect English as he sits surrounded by books – some dating several hundred years back – in L'Orientaliste.
"For 17 years, I was a client. I would tell him, jokingly, 'I paid so much money here, probably more than the place's worth! He of course knew I was joking and said 'you don't know the value of this place," says Mr. Kamy, who also speaks French fluently and has had a successful acting career.
Yet, the path to finally purchasing the bookstore was not an easy one for the former Opera singer. For a while, Mr. Kamy worked at Middle East Airlines, making whatever money he could to support his Opera singing career.
"It was very difficult to present myself as an opera singer because at the start I had a very ugly voice," chuckles Mr. Kamy, remembering how an Italian scout first heard him at an audition in Egypt.
"He [the Italian scout] started giving me small roles and wanted to compensate me but I said no and told him 'keep the money. But if I come to Italy as you recommend, you will pay for part of my studies and compensation for the maestro," says Mr. Kamy, who found himself living in Italy for four years.
"I used to work for travel agencies and airlines and succeeded in asking Middle East Airlines to commute me to Rome Airport. From there, with the little money they used to give me, I would pay for my singing lessons until I came back to Cairo."
After several years of lessons, Mr. Kamy found himself back in Cairo after being chosen by a Bulgarian orchestra conductor as a tenor for a piece that involved Beethoven's work.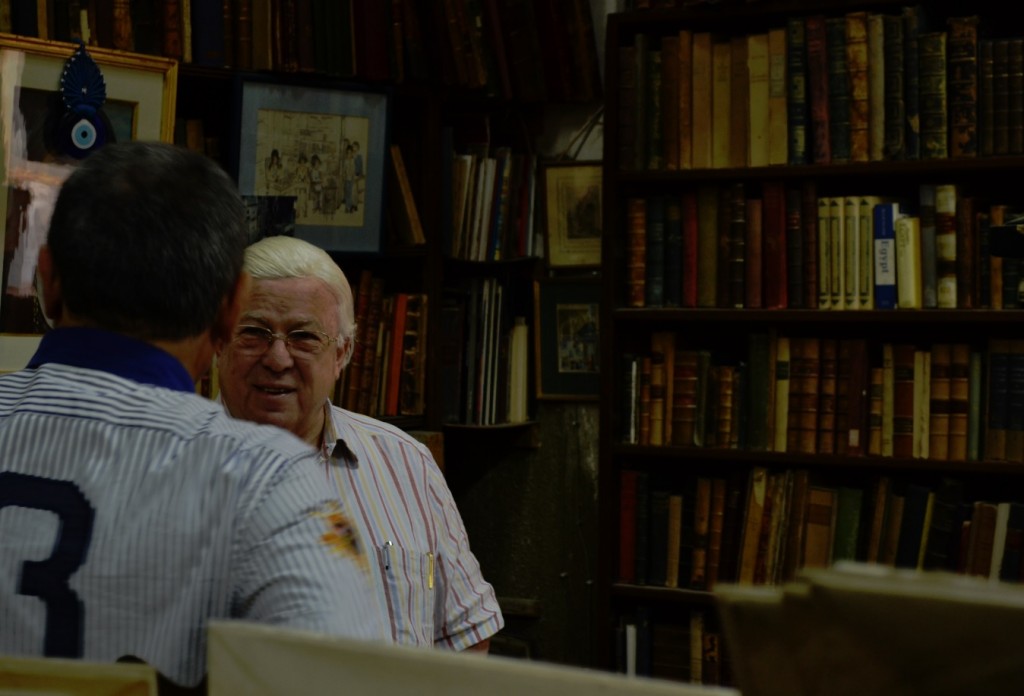 "The next day, big headlines in newspapers read 'An Egyptian Opera Bomb Called Hassan Kamy'," recalls Mr. Kamy with a smile on his face, "At the time, they weren't impressed by 'bomb' due to terrorism, but that is when I started my career."
Forty-six years later, Mr. Kamy has traveled to all the different Opera houses of the world: from belting his heart out at the Metropolitan Opera in New York and the Sydney Opera House to being honored among the top five Opera singers in Verona.
"I believed all my life that I must be the Egyptian Enrico Caruso, because I believed in the name of Caruso," explains Mr. Kamy, revealing his dream to place an Egyptian singer at the Metropolitan Opera in New York.
"So I said to myself 'this is my task in life, I'm going to be the Egyptian Caruso, representing the whole Arab world."
In 2001, Mr. Kamy ended his Opera singing career, making sure the Opera world and his fans remembered him while he was at his best condition.
"I bowed out because I said it is very unwise to do like what much greater singers than I am who were singing when they were no longer fit to do so and faced very bad days," explains Mr. Kamy, adding that he wanted to remember his supporters and fans at his peak.
"I didn't want to hear anyone say 'he should've stopped last year'…It's a very tough decision to leave glory, but such is life."
The book store dream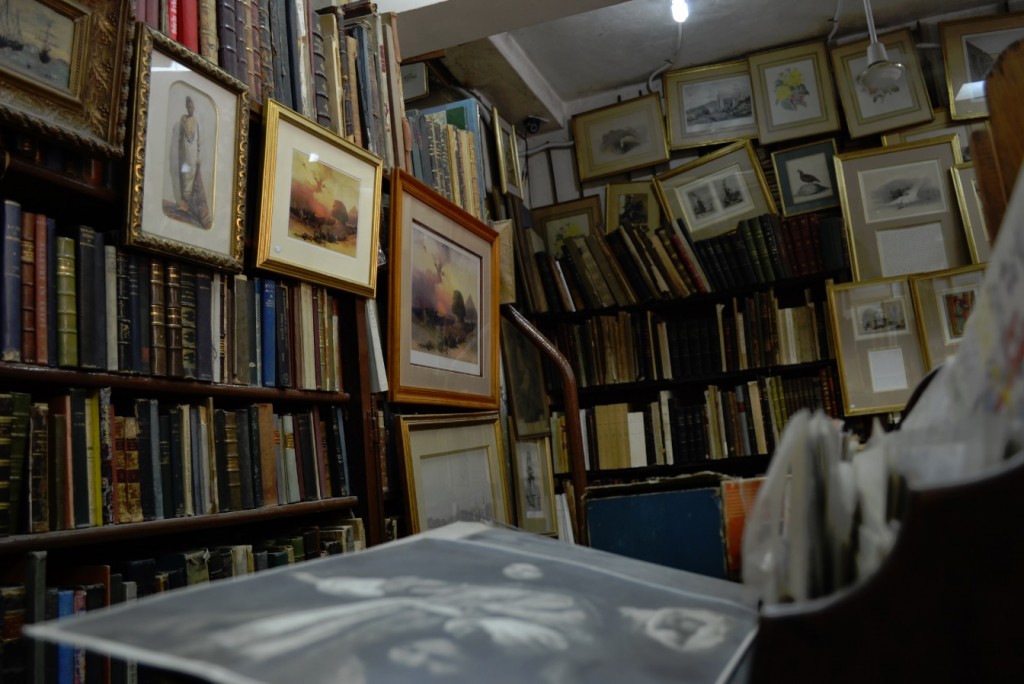 Despite taking the stage as the protagonist in 44 roles and achieving six international medals, Mr. Kamy had not forgotten about the bookstore back in Cairo.
Mr. Kamy returned to Cairo in 1967, after four years in the United States as an opera singer at the start of his career, to make Nagwa Kamy, his late-wife, and his dreams come true.
"I told him [the bookshop owner], 'My dear Sir, my task in life is to serve art in the name of my country, and my wife will take care of it," says Mr. Kamy as a portrait of his wife hangs behind him.
"She took very fervent and faithful care of the place. The place was in a chaotic state, particularly the storage area. She spent seven years recording and putting everything on a website."
Tragically in 2012, Nagwa passed away five days after contracting a disease in her ear.
"When she passed away, I thought that would be a good opportunity for me to come here [to the bookstore], as I had also bowed out of the Opera singing career. I think the best thing I can do to be in the shadows is to be in this place, with the memory of my wife."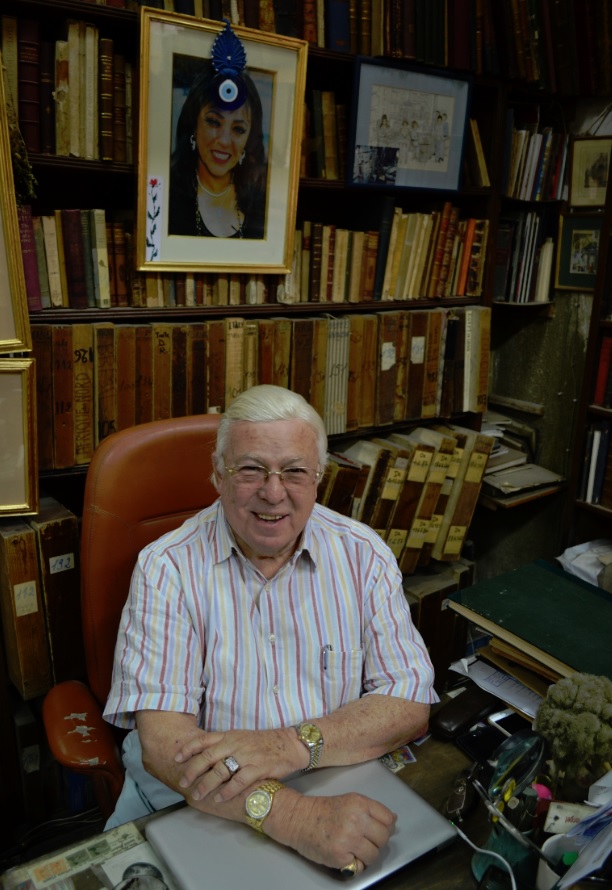 As his university-age son had also tragically passed away in a car accident several years earlier, no one was left to inherit Mr. Kamy, leaving the bookstore's future in danger.
"I don't want anyone to come and buy this place and turn it into a shoe shop," says Mr. Kamy, revealing for the first time to the media his intention to create a cultural foundation.
"I prefer to have a cultural foundation with a board of directors made up of respectable personalities that would take care of the place, perpetuating the memory of my wife and my son.
"By this, I will have accomplished my task towards my country."
A lack of appreciation for culture
Beyond ensuring the bookstore keeps running, Mr. Kamy sees such foundations as essential for cultivating Egypt's cultural scene.
"Egypt fails to recognize the fact that it is a cultural superpower," says Mr. Kamy with a concerned look on his face.
"Egypt is more than 5,000-years-old and has interacted with so many civilizations, all of which left quite a good impression in Egypt, forming something of a unique force of cultural power.
"Egypt has to treat itself as a giant in the world of culture and we don't do that," says a frustrated Mr. Kamy.
The lack of such cultivation of culture is mirrored in Egypt and the Arab world's success in Opera.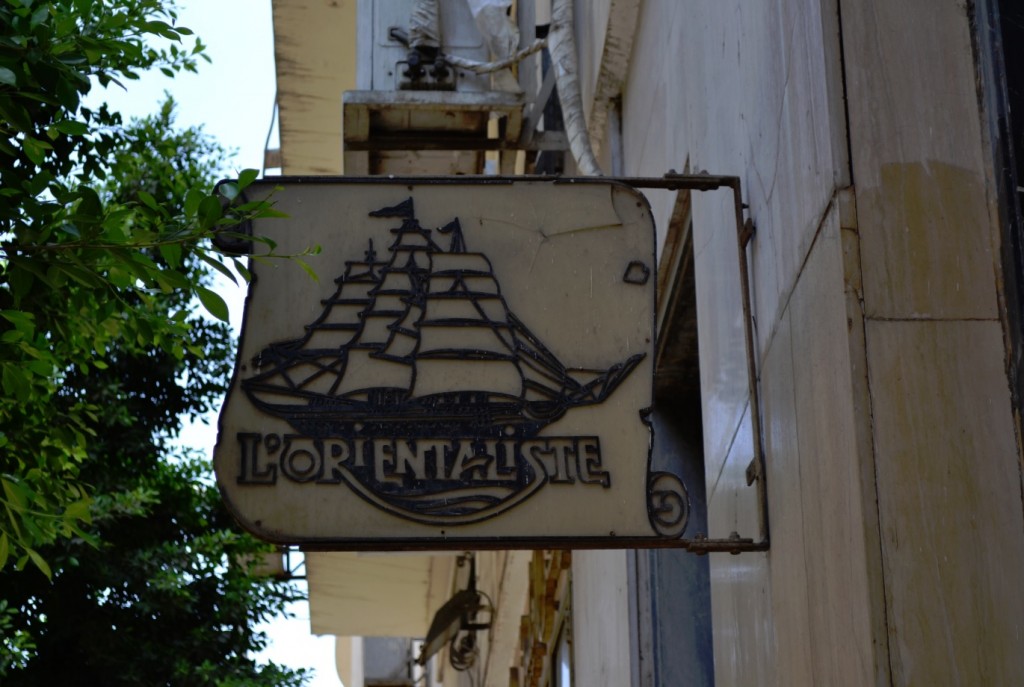 "Since that day [when he launched his Opera singing career], no male singer has come to life from the whole Arab world and I succeeded to remain on the throne, unchallenged, until I decided to bow out in 2001," asserts Mr. Kamy, stating that the decline in Egypt came after the historic Khedival Opera House was burned down on 28 October 1971.
"It used to be very difficult to book tickets at the Khedival Opera House as it was fully booked all the time. After it was burned, it took 17 years to rebuild and during that time the opera concept evaporated.
"We had to return to scratch and try to reconstruct it. Of course nothing returns as it used to be."
It is this loss of history, through violence and negligence, that Mr. Kamy warns has become the biggest danger to places like L'Orientaliste bookstore.
"We witnessed the months after the January 25 revolution with the burning of that fantastic center that contained treasures and treasures of cultural material," says Mr. Kamy, referring to the torching of the Scientific Institute in downtown Cairo that once housed 192,000 books and other written documents.
The rare documents had also consisted of the 24-volume Description de l'Egypte which was handwritten by more than 150 French academics and was known as the most comprehensive book detailing Egypt's ancient civilization and contemporary life at the time of French occupation.
Despite these dangers and the apparent lack of appreciation, Mr. Kamy remains hopeful that the future is brighter for Egypt and its cultural heritage.
"I keep my fingers crossed and I say 'ya rab'!"
When Mr. Kamy is asked whether this rare moment with him can be captured on camera, he agrees, but with just one condition.
"Would you do me a favor?" asks Mr. Kamy.
"Can you include my late-wife in the photograph? She is the boss here. It's a woman's world."
Check out L'Orientaliste's website by clicking here