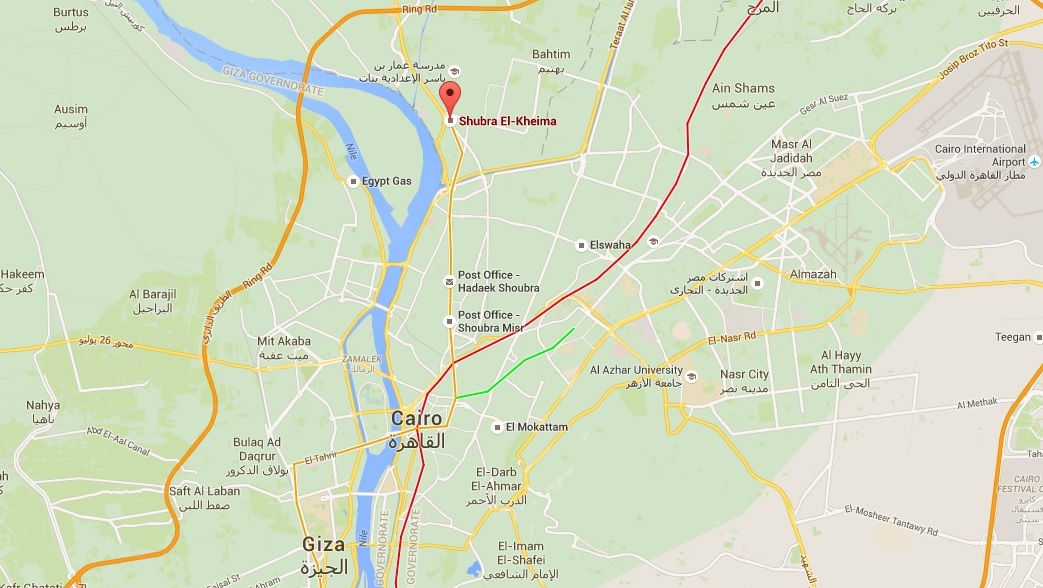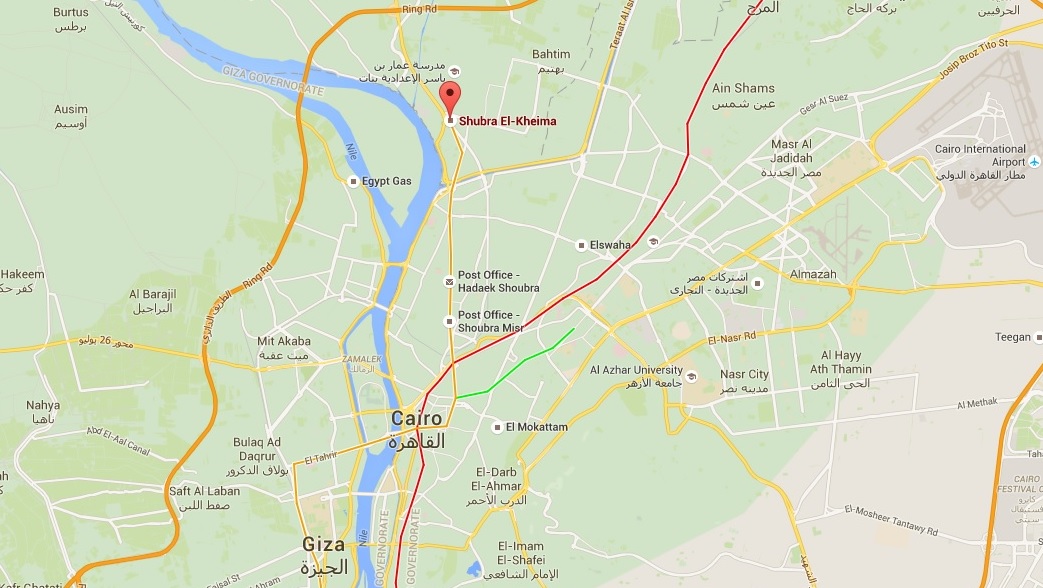 A large explosion has rocked Greater Cairo, with the force of the explosion heard all the way from Qalubiya's Shubra El-Kheima to Zamalek and Maadi in Cairo.
Egypt's Ministry of Health stated that the attack injured at least 23 people. The Ministry of Interior released a statement reporting that six security personnel had been injured in the explosion that targeted the National Security Building in Shubra El-Kheima.
The National Security building in Shubra El-Kheima, which is approximately 11 kilometers from downtown Cairo.
According to the Ministry of Interior, a car stopped in front of the building and had been followed by a motorcycle. The driver then fled the car, hopped onto the motorcycle and drove away moments before the car exploded.
Egypt's security forces have since shut down near by roads to attempt to catch the perpetrators of the attack.
صورة أخرى لآثار الهجوم pic.twitter.com/EwbWDXvhA1

— Omar Elhady (@O_Elhady) August 20, 2015
RT @ElBadilNews: صور من موقع حادث التفجير بـ #شبرا_الخيمة #اقرا_البديل pic.twitter.com/kgXUKj5D5e

— ‍‍♑ (@Som3aNada) August 20, 2015
---
Subscribe to our newsletter
---