Egyptian bookstores have started showcasing a number of European-originated anti-stress therapy coloring books
In a fast paced city where growing pressures are more demanding than ever before, modern day stress is no stranger to a majority of Egypt's youth. That's why, in an attempt to catch up with one of most popular and creative trends for fighting stress among adults, Egyptian bookstores have started showcasing a number of European-originated anti-stress therapy coloring books.
On its website, Diwan, a local bookstore, lists 'Art Therapy Coloring Book' under the overview description: "Readers can start to relax with this sophisticated anti-stress coloring, doodling and drawing book."
The overview adds: "From creating free-flowing lines and swirls to shading in intricate patterns, every illustration in this book has been carefully crafted, so that even amateur artists can enjoy the satisfaction of creating something of exceptional beauty.
"Everyone will benefit from the stress-relieving effect that increased focus and creativity can provide. Readers can simply scribble, scrawl and shade to their hearts' content."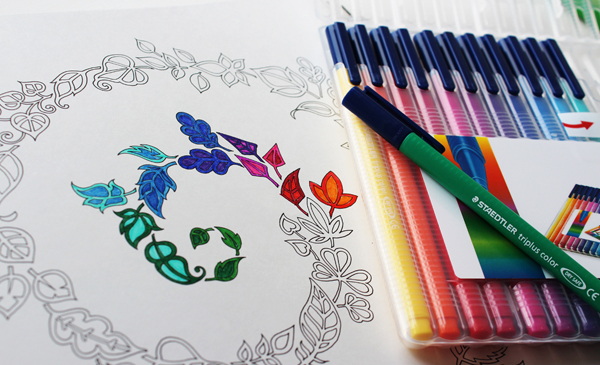 According to Omneya Nabih, 25, who started resorting to anti-stress coloring books in July, her new hobby is one that has helped her greatly with muffling the loud noises in her head when she wants to slow down the uncontrollable stream of thoughts.
"Before, when I was stressed, I would listen to music. Now, I listen to music and I color," says Omneya. "Even when I used to listen to music, my mind would often drift off to thinking about all that worries me or clouds my mind. But when you're consumed in coloring highly detailed drawings and patterns, you fully consume your mind, and you force it to stop thinking for a bit."
The two types of coloring books that Omneya has tried vary between detailed patterns, and numbered geometric shapes that are accompanied with a color-code guide, instructing how to color the shapes.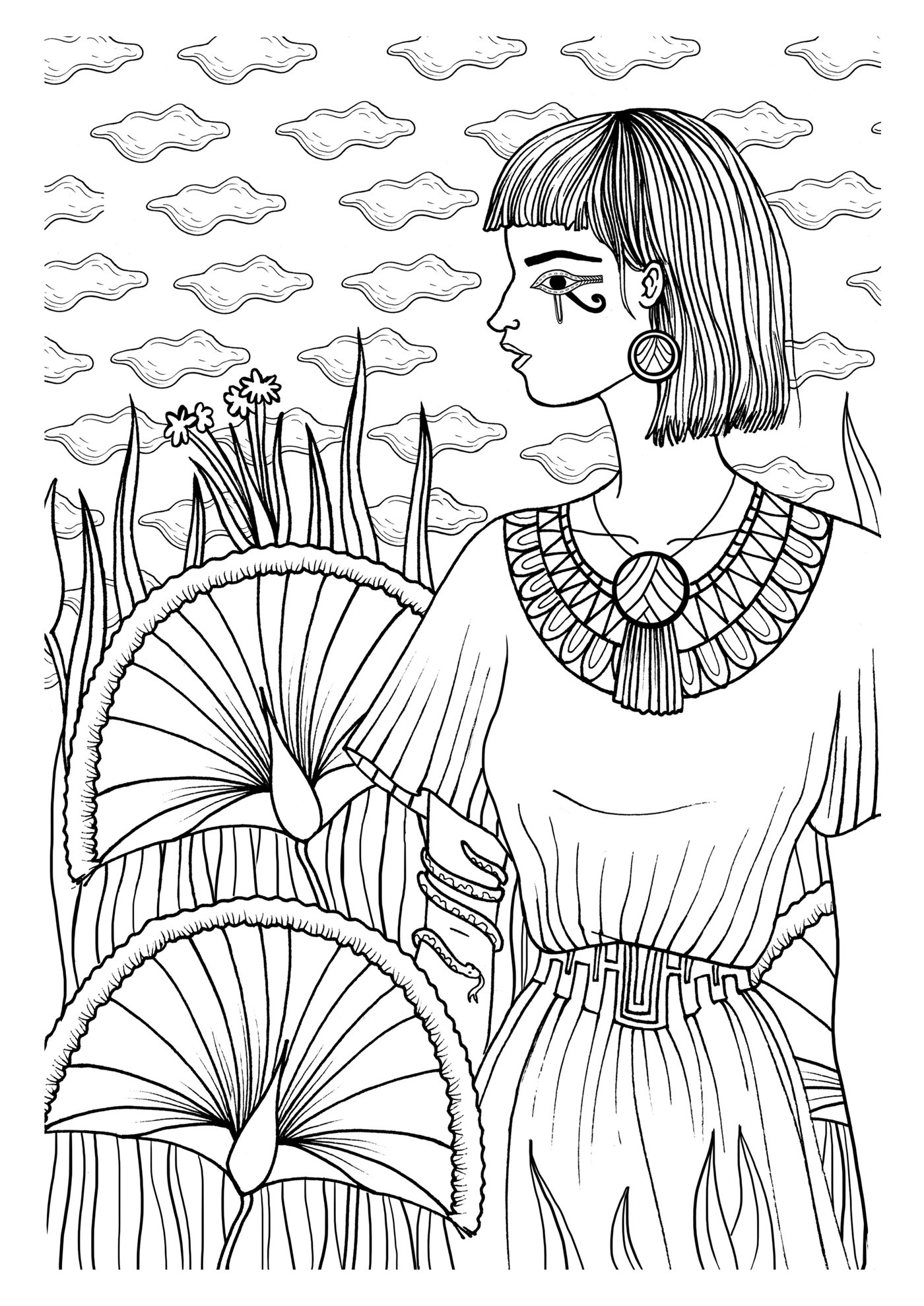 Given how Egypt's ancient civilization revolved greatly around art, which is evident from the scriptures and paintings on the walls of Ancient Egyptian temples and tombs, Diwan also features 'Egypte et Pharaons: 100 Coloriages Anti-Stress' by French Auther Mademoiselle Eve -a book focused on how the Pharaonic drawings can inspire relaxation and imagination.
Today's adult coloring books' popularity roots back to 2012, when Art-thérapie: 100 Coloriages anti-stress by Hachette Pratique was published in France. However, the first book to really hit the mainstream was Johanna Basford's Secret Garden: An Inky Treasure Hunt & Coloring Book, currently Amazon's number one best-seller in self-help books.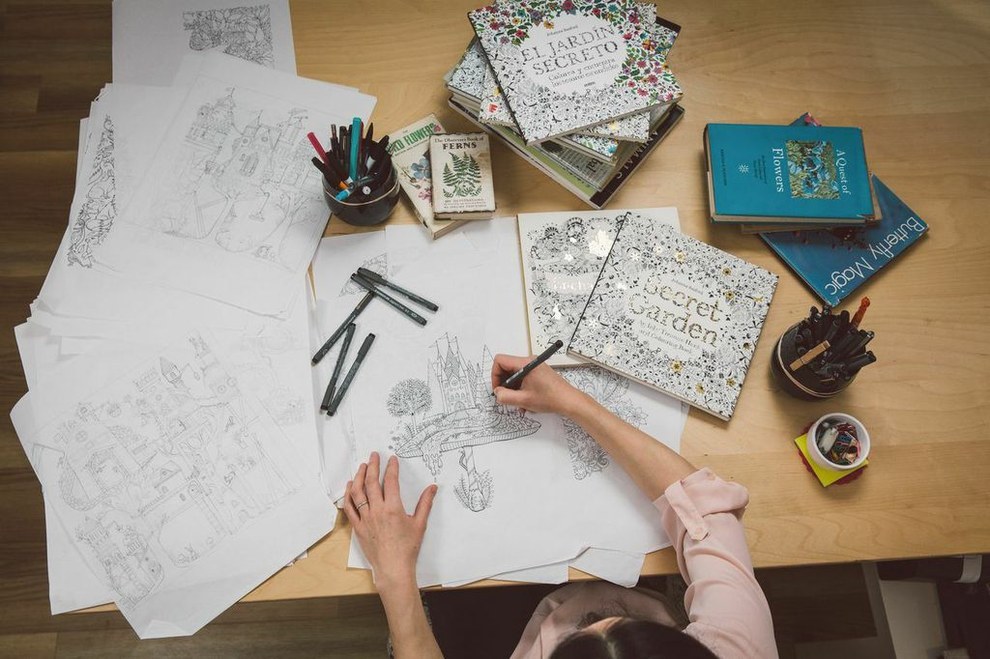 The follow-up from Johanna Basford, dubbed the "queen of coloring", Enchanted Forest, was released in February, and a third volume, Lost Ocean, is slated for an October release. Even fantasy author George R.R. Martin is getting in on the action, with plans to release a Game of Thrones coloring book, according to Artnet news.
The trend picked up worldwide popularity in hopes of finding an alternative to the gamers' mania, which has seen many teenagers and adults grow increasingly attached to games such as Candy Crush as their top means for distress. This is of course paralleled with the unhealthy attachment to social media and smartphones, a phenomenon which contributes greatly to general stress.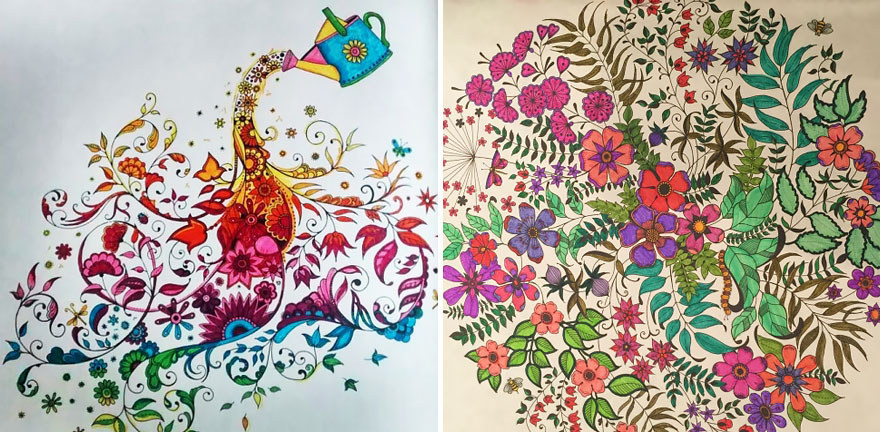 Despite the different motives which may push adults to resort to adult coloring books, it is natural that unwinding is often closely tied to seeking happiness.
Earlier this year, the third world Happiness Report, produced by the Sustainable Development Solutions Network (SDSN), looked at the biggest changes in happiness from the three years before the global recession (2005 to 2007) to the three most recent years (2012 to 2014).
The findings show that Nicaragua, Zimbabwe and Ecuador saw the biggest increase, while Italy, Egypt and Greece saw the largest decline.
In such circumstance, where pressure seems to consume the general atmosphere surrounding many of Egypt's youth, people are developing new escapism habits which are often unhealthy, and which cause them more harm than benefit. So why not pick up your dusty coloring set, and color your stress away?