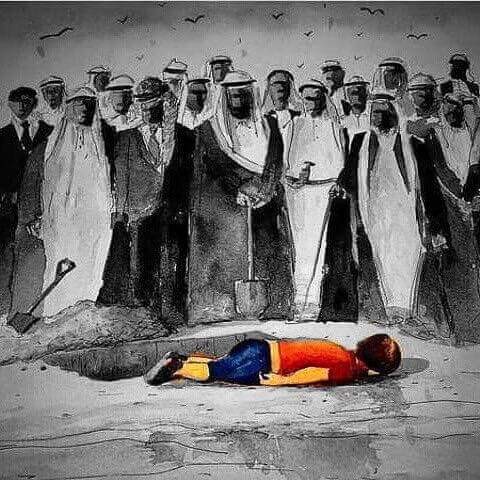 Egypt: 133, 000. Lebanon: 1.2 million. Turkey: 1.8 million. Jordan: 628,427. Iraq: 247, 861.
These figures denote the number of Syrian refugees that have been taken in by neighbouring Arab countries. Despite many facing their own political, social and economic crises, these nations have – to at least some extent – recognised the refugee situation for what it is: a humanitarian crisis on a considerable scale, that must be attended to immediately – both politically and in terms of material relief.
However, it appears a few Arab nations have counted themselves out of this collective effort to provide some immediate support. According to Amnesty International, "the six Gulf countries – Qatar, United Arab Emirates, Saudi Arabia, Kuwait, Oman and Bahrain – have offered zero resettlement places to Syrian refugees."
This is despite the fact that these countries are in a uniquely perfect position to do so. Being both relatively accessible to Syrian refugees in terms of location, and as the most stable and resource-wealthy countries in the region, it is not unreasonable to expect the Gulf countries to be at the forefront of the (still far too limited) international effort to offer crisis relief.
This is not to mention the role that has, and continues to be, played by many of these countries in creating the political conditions responsible for the mass displacement we see today. There is strong evidence to suggest that the opposition of many of these countries – namely Saudi Arabia and Qatar – to Syria's Bashar al-Assad has led to financial and military support for extreme militant groups operating in Syria.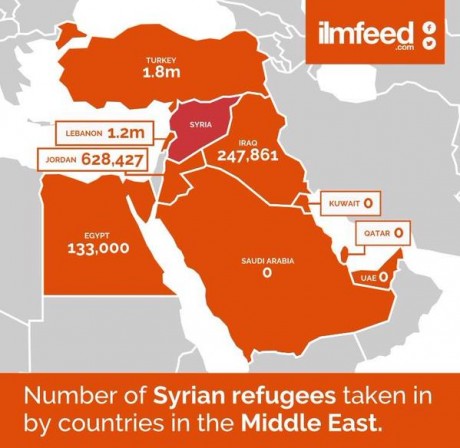 Assad's regime is relentlessly brutal, and is the reason many are fleeing – it must be unequivocally opposed. However, some of the groups being supported by these states, such as Da'esh and Jabhat al-Nusr, have been instrumental in contributing to the unliveable conditions we see in Syria today. This support does not necessarily happen on an institutionally sanctioned level (in other words, it is not official state policy), but rather emanates from influential individuals within these states.
The apparent indifference being shown by Gulf nations extends to even providing financial aid to international relief efforts – a role that would require even less effort than taking in refugees.
This financial support is desperately needed. In December of last year, the United Nations was forced to halt food aid to 1.7 million Syrian refugees due to lack of funding. A source disclosed to UK newspaper The Independent at the time their specific frustration with the wealthy Gulf's absence from these efforts, stating: "It's a long-running frustration that particularly with these crises in the Middle East, the donors who don't seem to be coming forward are the Gulf states. They could be contributing more to the international humanitarian system."
As the crisis worsens, some pressure is building on the Gulf states to play their role in crisis relief, particularly on social media – indeed, according to the BBC, the Arabic hash tag "#welcoming_Syrian_refugees_is_a_Gulf_duty was tweeted more than 33,000 times in the past week. However, given that none of these states are signatories of the UN's 1951 Refugee Convention, which outlines the responsibilities of states to protect refugees, there is little legal leverage with which the Gulf's current policy can be effectively challenged.
---
Subscribe to our newsletter
---