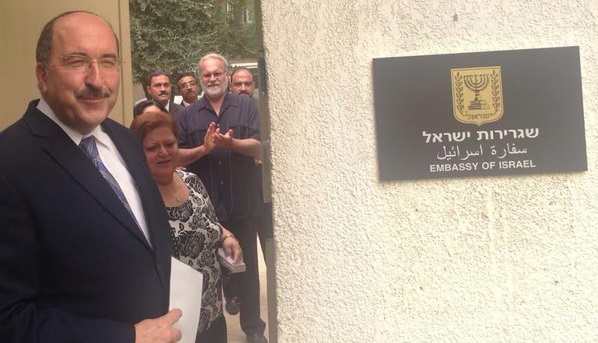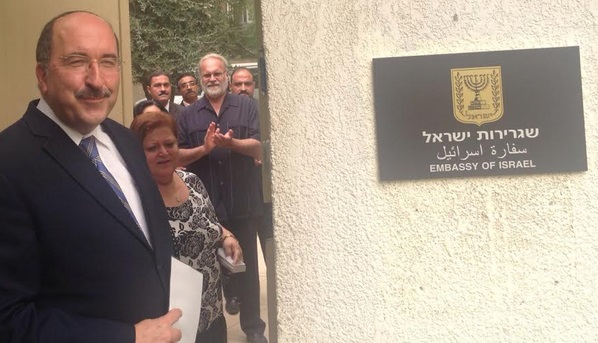 Israeli embassy reopened in Cairo on Wednesday after being shut down for four years, said Ofir Gendelman, Israeli Prime Minister's spokesperson.
The embassy was formerly located in Giza and has been shut down after protesters broke into the building in September 2011.
The Israeli Ambassador, however, executed his duties from his residence in Egypt.
Gendelman said that a mission, headed by the director-general of Israel's Ministry of Foreign Affairs Dore Gold, arrived in Cairo to celebrate the reopening of the embassy.
A source within the Egyptian Foreign Ministry, who requested anonymity, declined to disclose the new location of the Israeli embassy for security concerns.
Media reports indicated, however, that the embassy is located in the Fifth Settlement district of New Cairo.
The Israeli Ambassador Haim Koren presented his credentials to President Abdel Fattah al-Sisi in September 2014.
Egypt is also expected to return its Ambassador to Tel Aviv for the first time since 2012. Hazem Khairat was appointed Egypt's new Ambassador to Tel Aviv in June and is expected to take up his post sometime in September.
---
Subscribe to our newsletter
---