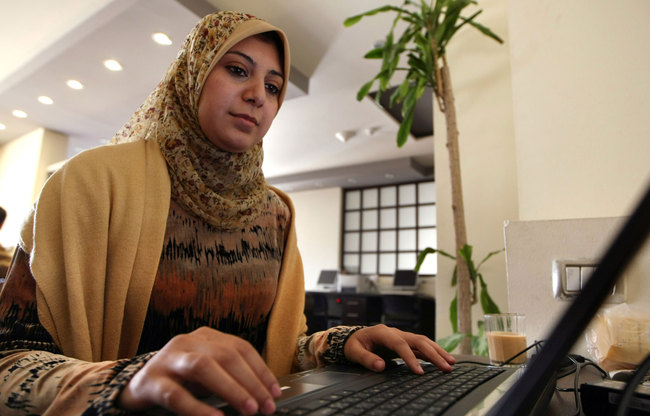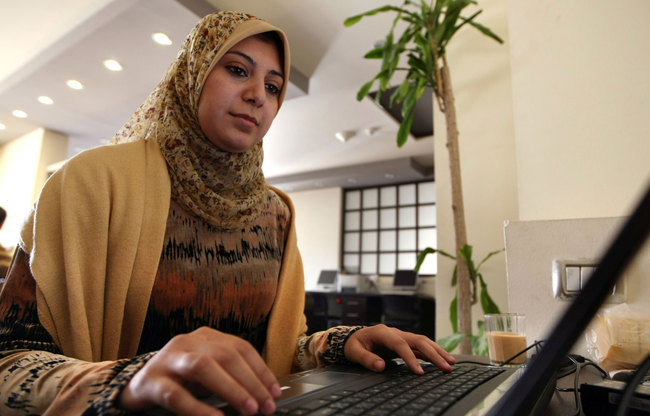 By Mona Ezzat
"I can't say anything so I won't lose my job," says Fatma Mohamed, a factory worker in the Egyptian province of Gharbiya.
Harassment in the workplace is part of Mohamed's daily life. "In the factory, it's a phenomenon that poor women have to live with."
The supervisor uses his authority to harass us, she says. "If a worker fights back or even considers filing a complaint she would either be dismissed, humiliated or treated unjustly."
The real issue for Mohamed is that she doesn't know how to protect her rights or who to complain to, so like many others, remains silent to avoid scandal or dismissal.
A study by UN Women in 2013 said that 99 percent of Egyptian women have been subjected to harassment. The National Council for Human Rights in November 2012 said that 70 percent of women are harassed in the streets, public spaces and transportation.
Although officials at the Ministry of Manpower say they have not received complaints of sexual harassment, a study by the Egyptian Labor Union in 2014 shows that 30 percent of women in Egypt are subjected to verbal harassment in the workplace.
The study was conducted on 20,000 women whose ages ranged from 20 to 55. The highest harassment rates were reported in Cairo, where 70 percent of those surveyed said they were harassed at work, while Upper Egypt saw the lowest rate at 0.5 percent.
The study also indicates that 50 percent of women workers who face harassment in Cairo also face discrimination at work for speaking out against sexual harassment by their superiors.
Cairo Post office employee Noha Ahmed said that she was sexually harassed by a manager at the organisation who blackmails his victims and touches them inappropriately.
Ahmed said that she and her colleagues filed several complaints against him, which only led to a temporary transfer from his post to which her returned only to continue harassing them with impunity.
"Last February," she says, "my colleague filed a complaint against him at the administrative prosecutor's office but until this moment there has been no investigation."
Samar Sami, who is part of the women's committee in the Alexandria chapter of Egypt's Democratic Workers' Union, receives tens of complaints from women workers every month but says none of them speak out.
"I never imagined the extent of sexual harassment women are subjected to in the workplace," she says.
She explained that such crimes are mostly committed by either superiors at work or clients. Women refuse to take any action because of the social stigma associated with this kind of crime, she says. They remain silent to protect their reputation or because the administration failed to take action in previous cases.
Sahar Osman, deputy head of the Egyptian Labor Union, believes that harassment is one of many acts of violence that women are subjected to in the public space, recommending innovative office designs that would minimize the opportunity for harassment.
A culture of silence manifests itself in the almost non-existent number of complaints registered officially.
The press officer of the ministry of manpower Haitham Saeed says that the ministry has never received any sexual harassment complaints in the workplace.
The National Council for Women (NCW), however, received two such complaints between December 1, 2014 and June 30, 2015. The council's legal support team addresses the concerned authorities to take appropriate action on such complaints and issues quarterly and annual reports about them.
According to NCW lawyer Rasha Wagih, one complaint was from the Cabinet and the other was from the health ministry.
The council had sent an official memorandum to Cabinet about the case two months ago, says Wagih, but has so far received no response.
The health ministry complainant filed a lawsuit which is still pending before the administrative court.
---
Subscribe to our newsletter
---