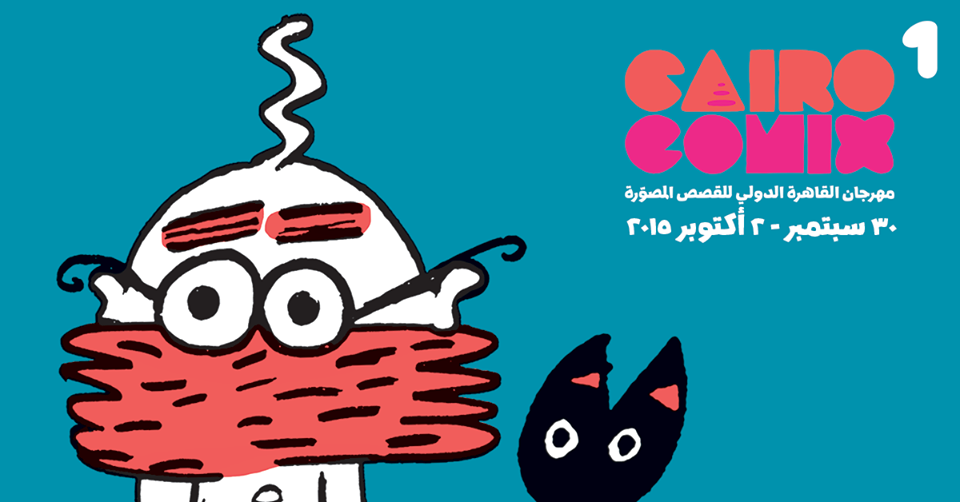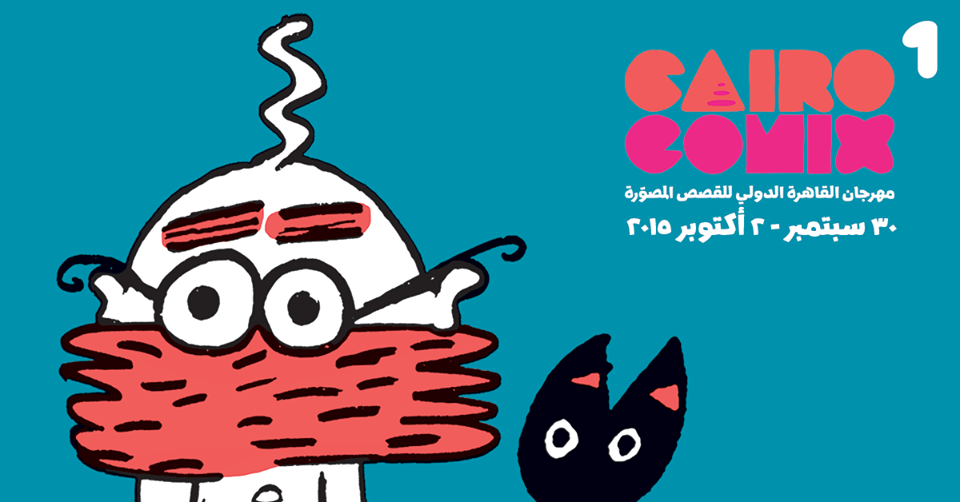 From October 1 till 3, comic enthusiasts in Cairo are in for a treat at the American University in Cairo's (AUC) Greek Campus. From talks to workshops, comic book sales and exhibitions, the CairoComix Festival, the capital's newest comic fair, will put past and present Arabic comics under the spotlight.
According to Jonathan Guyer, who could be dubbed as the Egyptian Cartoon and Comic Expert, the comic scene in Egypt is doing more than well. "As ever, Egypt's comic scene is bustling," he wrote on his blog in August 2015. "Some recent developments: Makhlouf's Martian portrait drawing hangout, Mohamed Wahba Elshenawy's comic classes, a 'zine called Garage, and the Ministry of Culture's touring political cartoon gallery." A while back, in September 2014, Mohamed El Baaly (owner of Sefsafa Publishing House) had set up the Egypt Comix Week for the first time.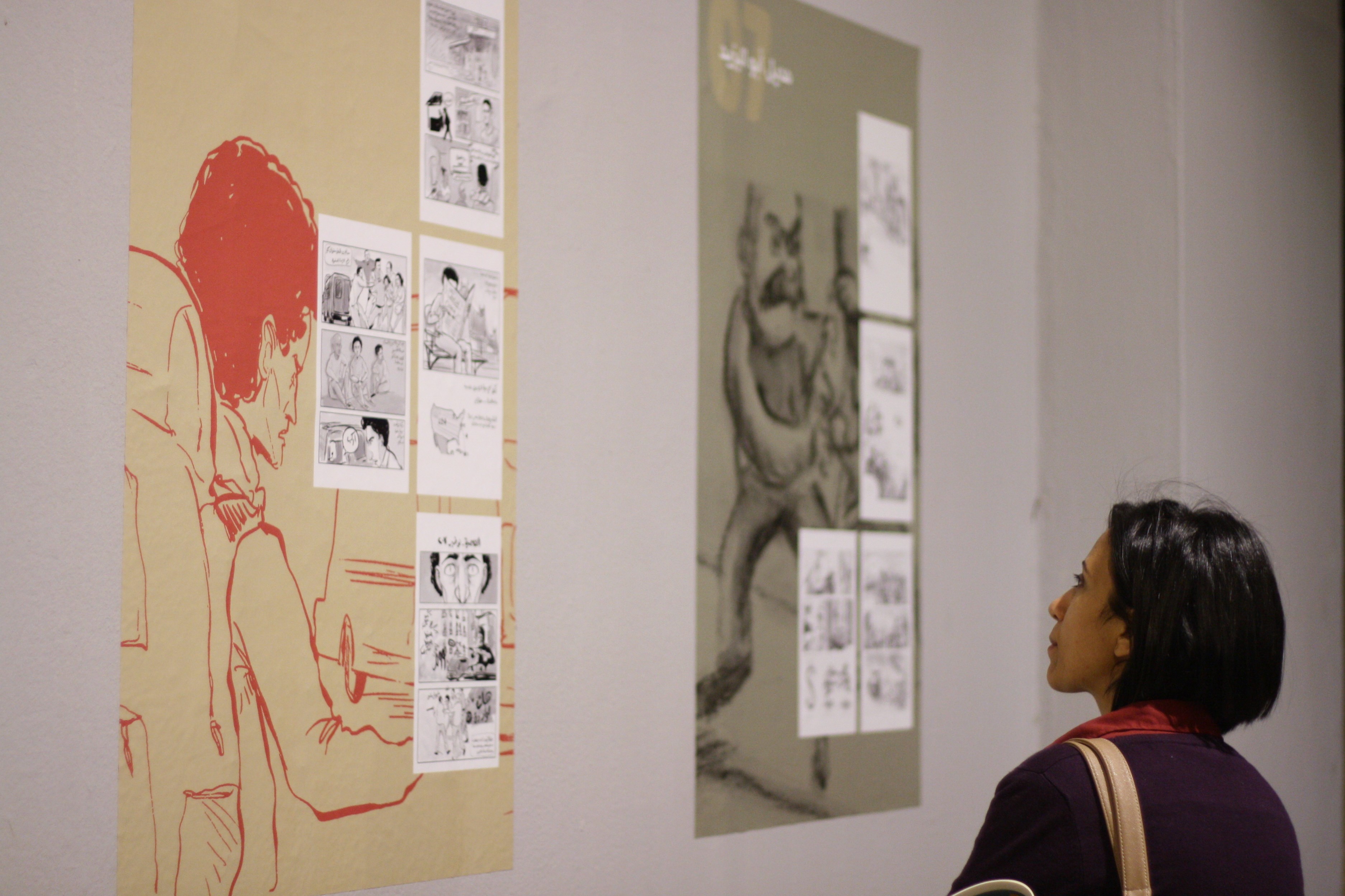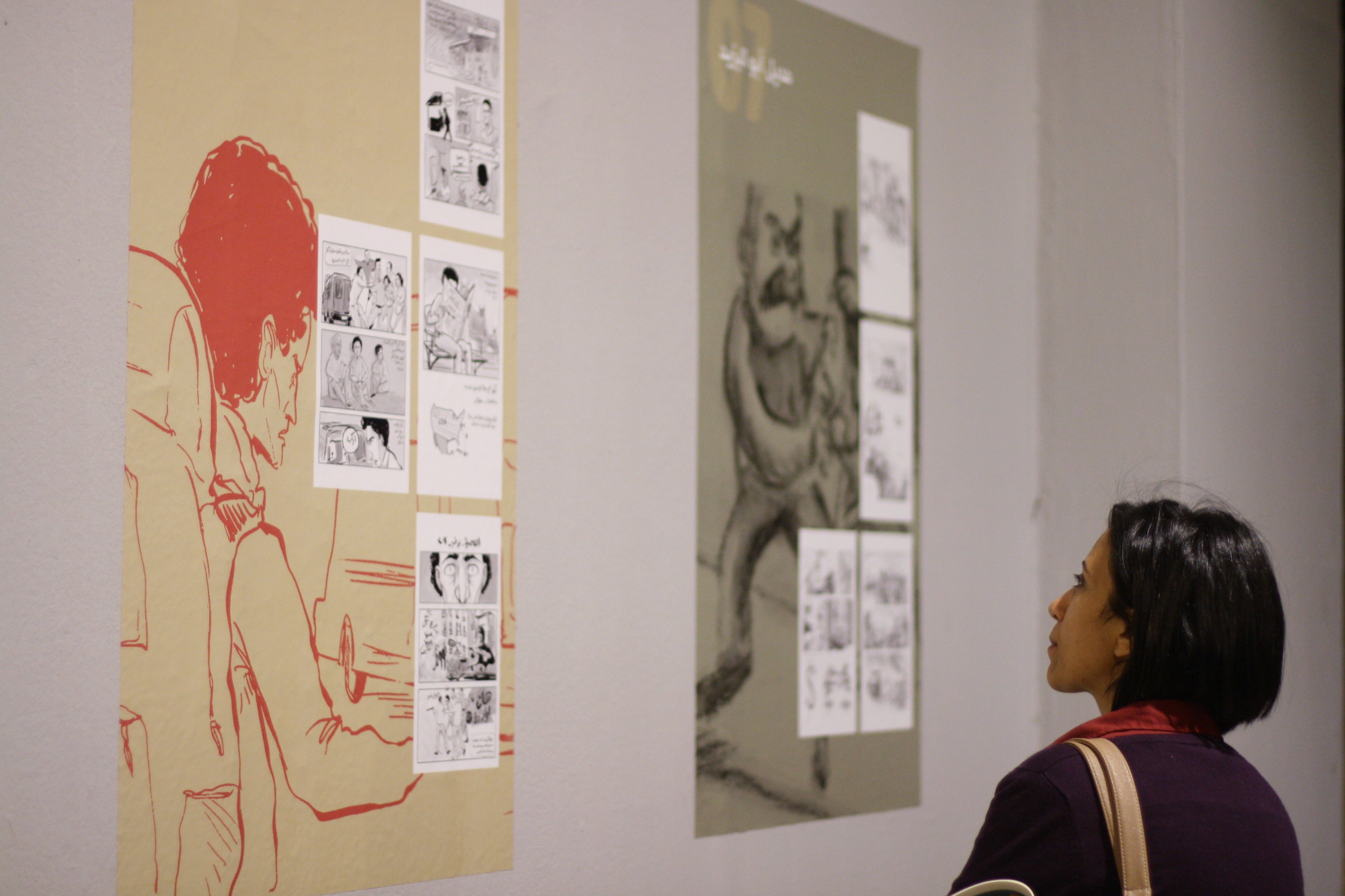 As a seemingly natural continuation to the activity on the comics scene, CairoComix builds up on these positive developments. The first edition of the festival "aspires to promote the growth of visual art entertainment, and create a nurturing environment that entertains the audience and fosters the development of an Arabic comics ecosystem," reads its statement.
Bringing the festival to life, Mohammed Shennawy, Magdy ElShafee, and Twins Cartoon are the artists behind the three-day comic fest.
"The idea had already started to grow in 2014. We wanted to create chances for independent artists and publishing houses," Mohamed Raafat el-Seht, who shares the Twins Cartoon artist name with his brother Haitham, explains. "The comic scene in Egypt has grown particularly after the revolution in 2011. It's getting better and better, and we would like to see it grow even further. Several initiatives, magazines, and fairs have been popping up. That's only good news for the comic scene here."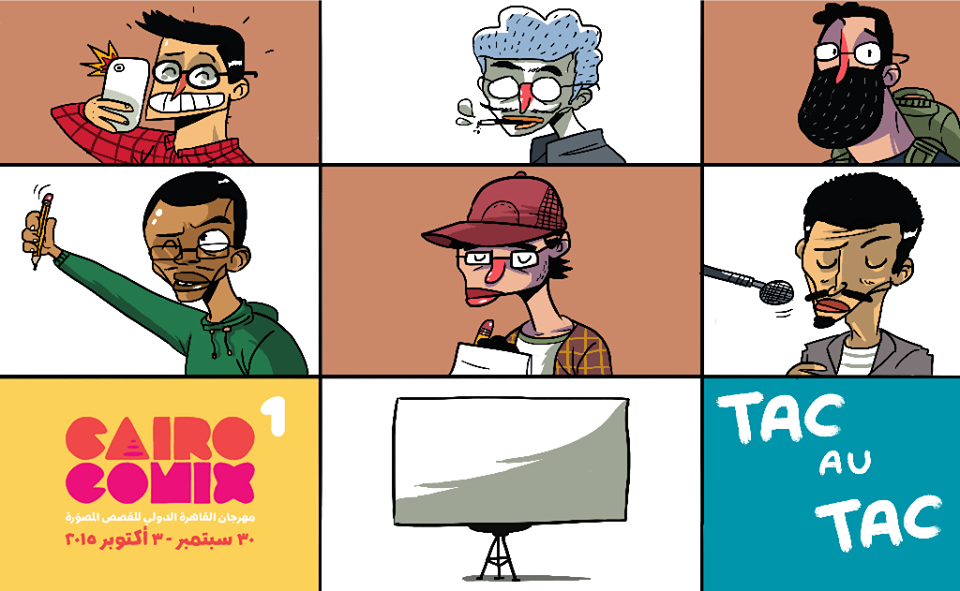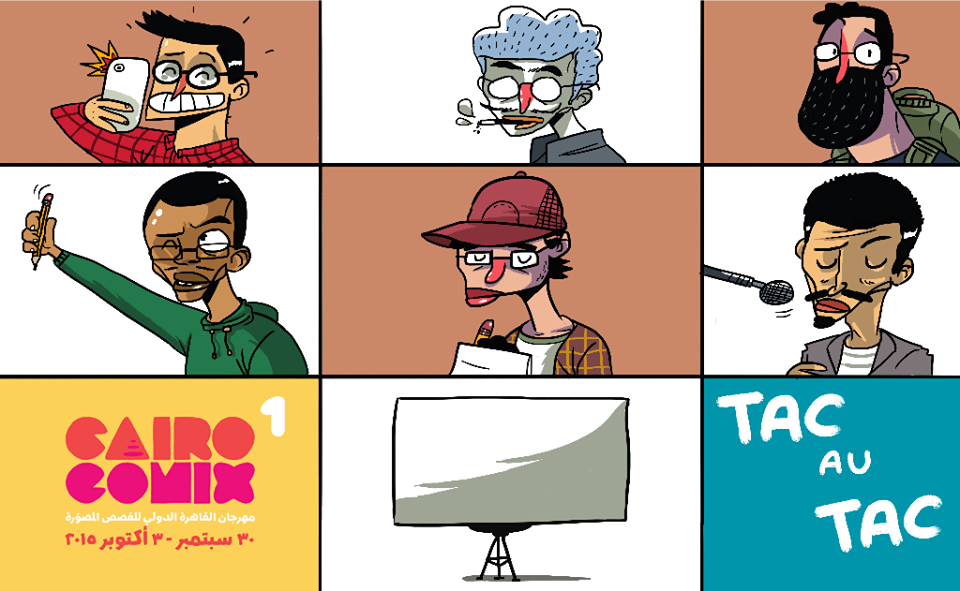 However, CairoComix raises the bar in comparison to previous comic fairs and fests, the creative twin says. "It's the first time a comics event in Egypt has such an international comic book market. We have people from the French Cultural Institute, the Japan Foundation, and Egyptian artists. What is different from the Egypt Comix Week for instance is that we have an open air market, for both children and grown-ups."
Among the international guests is Mohamed Amine Bilal of the Casablanca-based Skefkef Magazine, which first appeared in 2014. "We're a team of young people. Every once in a while, we send out a call for young Arab artists to draw for the next edition of our fanzine. One is selected to come to Morocco and stay for ten to fifteen days for an artistic residency. The first was Mohammed Shenawy from Egypt, followed by a Tunisian artist, and our fourth guest, Okacha, also came from Egypt."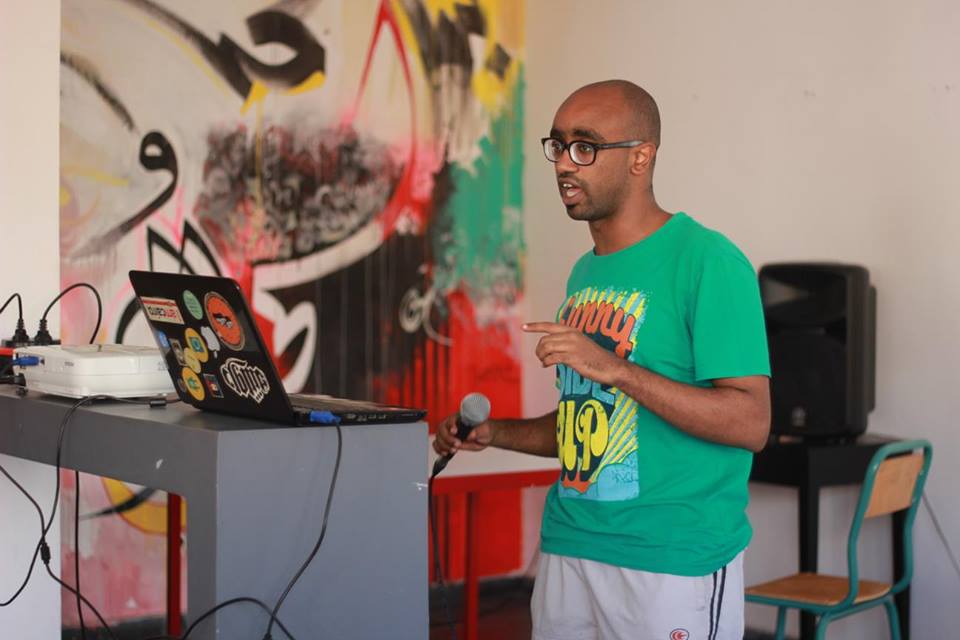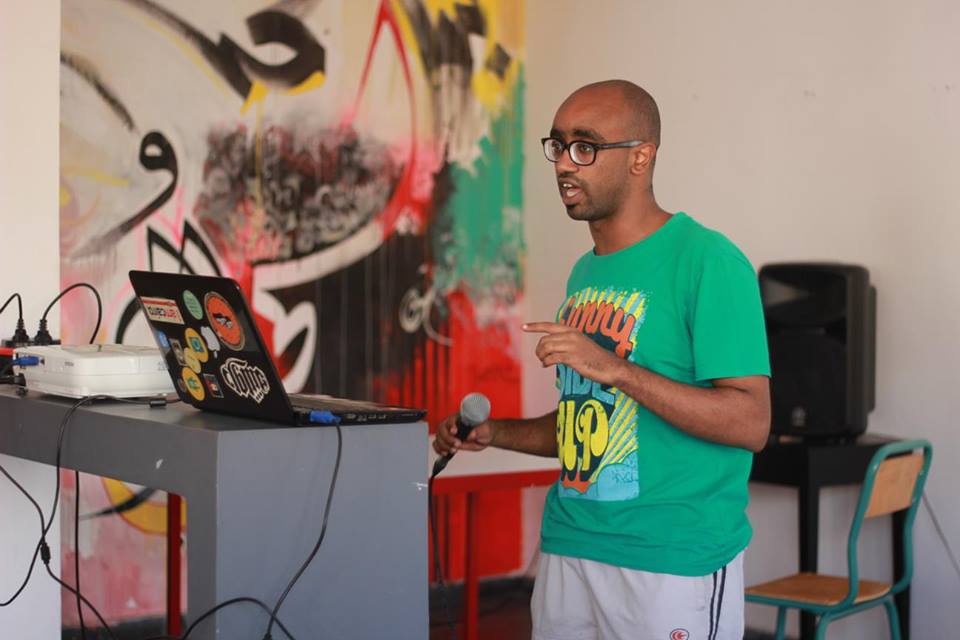 "Skefkef is the name of a sandwich in Casablanca. It looks disgusting. It contains beans and bowels, and you can't really tell what its texture is made from. But it's delicious. Just like Casablanca. It's a metaphor we chose to make. The magazine discusses life in the city from the point of view of people from inside and outside Morocco. It shows how they look at the city and what they like about it."
The Moroccan artist thinks a fair like CairoComix can serve a number of purposes. "The most important thing is that it allows artists from the Arab world to get to know each other, and to exchange experiences and ideas." The Arabic comic scene is in need of networking, he says. "Comics are a literary subgenre. They can be attractive to a public that does not read a lot in particular. Images offer an alternative way to written forms in order to get a story across. Every artist does that in his own way, with a different result."
"If we go to a European or American comic fair in the current times, they look at Arabic comics as something exotic," Mohamed Amine Bilal argues. He further explains how comic fairs like CairoComix are beneficial to strengthen bonds and stimulate work. "We have to distinguish ourselves so that we wouldn't be considered as something exotic but as an integral part of the international comic book industry."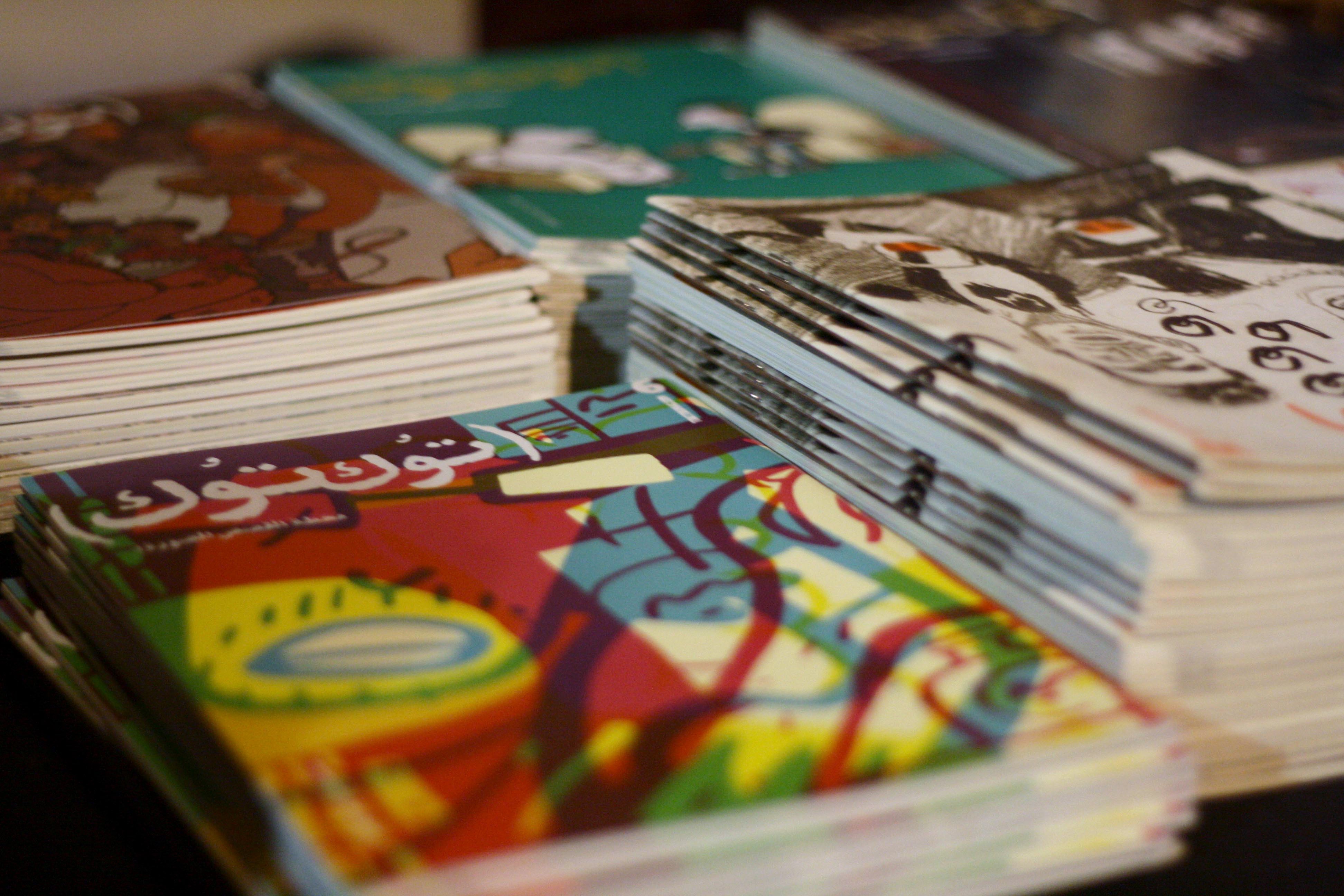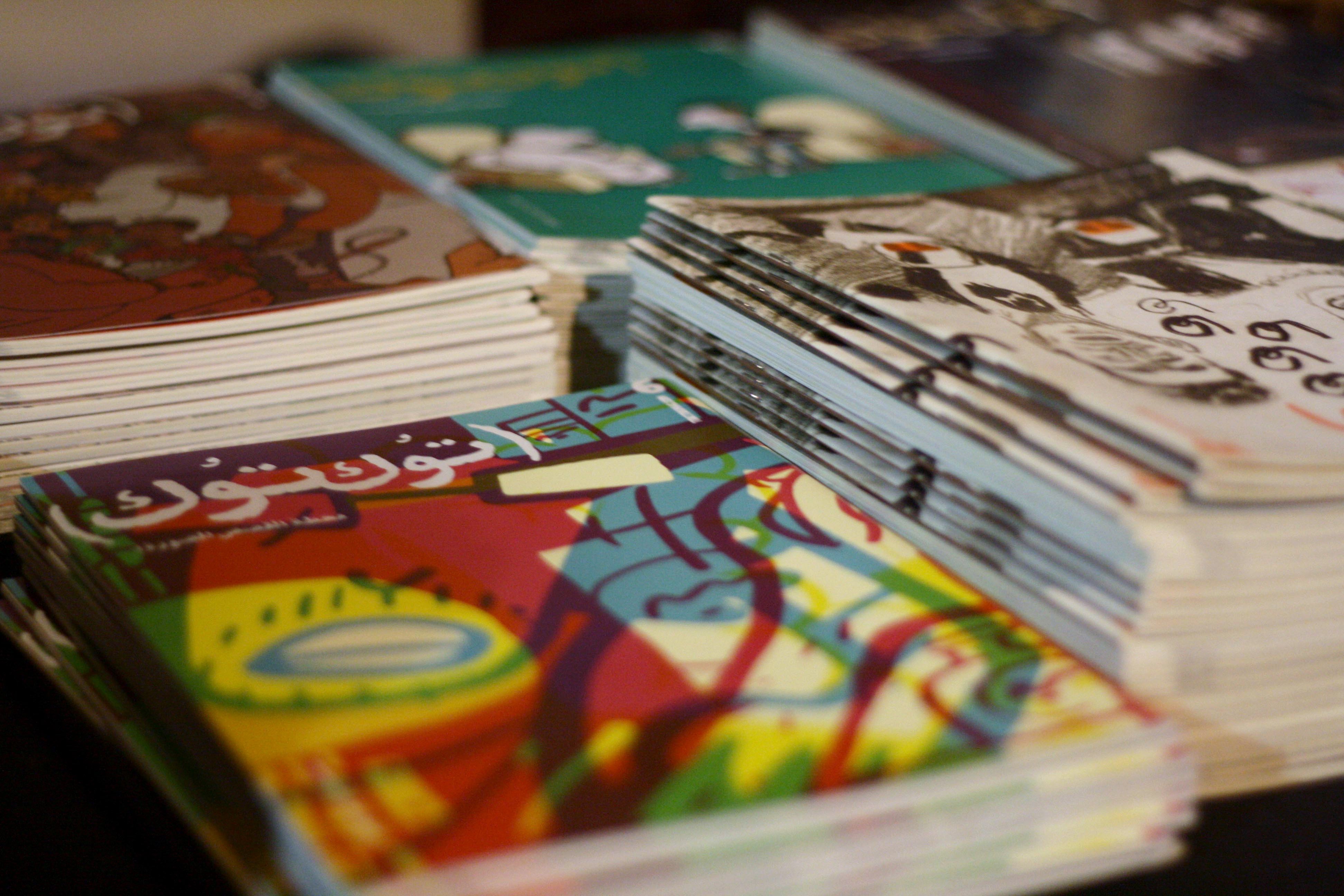 The CairoComix program contains several exhibitions, a competition with six awards (Best Published Graphic Novel, Best Short Comics Story, Best Printed Magazine, Best Press Comic Strip, Best Digital Comics Series, and Best Project in Progress), workshops, and a cosplay event at AUC's Greek Campus. In addition, a forum on Arabic comics will be held, dubbed On the Roofs.
Entrance to the CairoComix Festival is for free. More updates can be found on the CairoComix Facebook page.
---
Subscribe to our newsletter
---