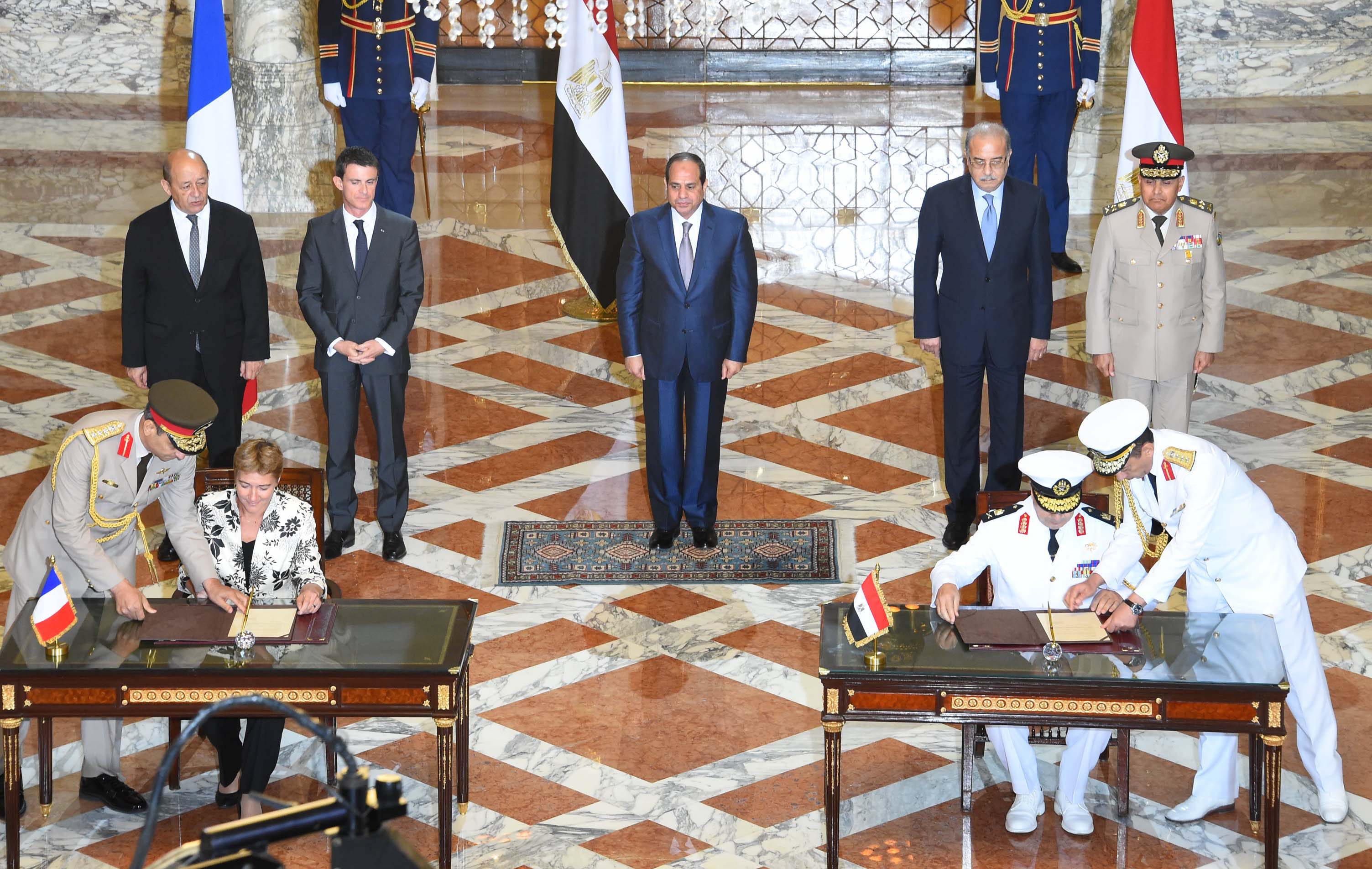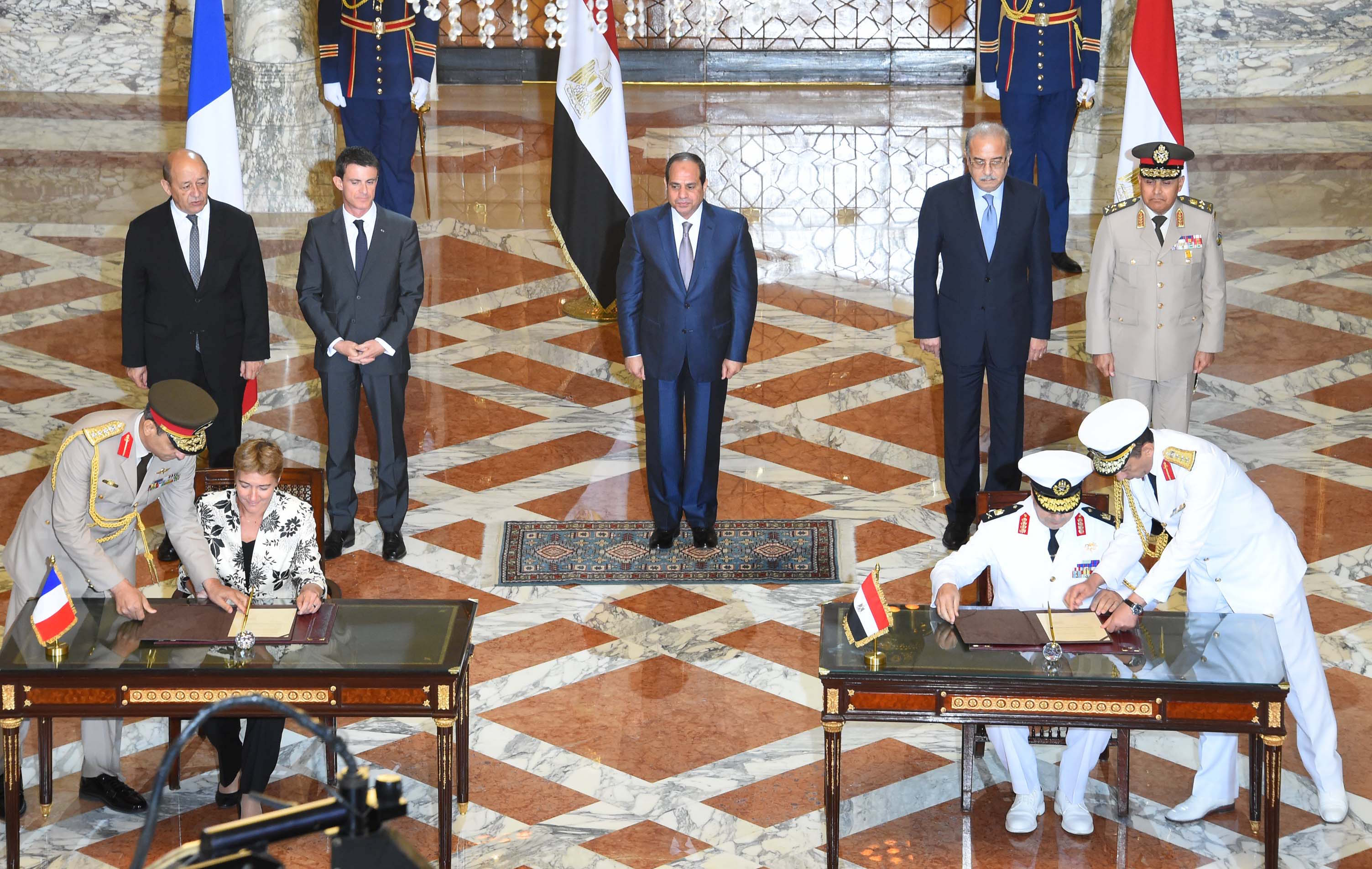 Egypt signed a deal worth 950 million euros  to buy two Mistral warships from France on Saturday, the two countries' prime ministers announced at a joint press conference following the deal signing.
French Prime Minister Manuel Valls, French Minister of Defence Jean-Yves Le Drian and their Egyptian counterparts, Sherif Ismail and Sedky Sobhy attended the deal-signing ceremony, along with Egyptian president Abdel Fattah El Sisi and 63 French diplomats and journalists.
France had originally built the warships for Russia in a deal that would have cost the latter 1.2 billion euros, but France cancelled the sale in 2014 after the Russia's role in the Ukraine crisis.
French President François Hollande announced in September that he had agreed to a sales deal with his Egyptian counterpart despite the significant drop in pricing.
Saudi Arabia is expected to contribute a "significant" portion of the financing of the Mistral ships, which are set to arrive in Egypt in March of next year. According to AFP, the contract stipulates that 400 Egyptian sailors will receive four months of training in France.
In addition to signing the Mistral contract, the two countries signed a variety of other deals, including ones related to slum development and establishing a photovoltaic power station, Aswat Masriya reported.
Ismail later said in a statement that Egypt looks forward to further developing economic ties with France and boosting French tourism in Egypt.
Cairo is Valls' first stop in a Middle East tour to discuss regional conflicts and boost economic ties. He is set to meet with the grand imam of Cairo's Al Azhar University, Sheikh Ahmad al-Tayeb on Sunday before traveling to Jordan and Saudi Arabia.
---
Subscribe to our newsletter
---