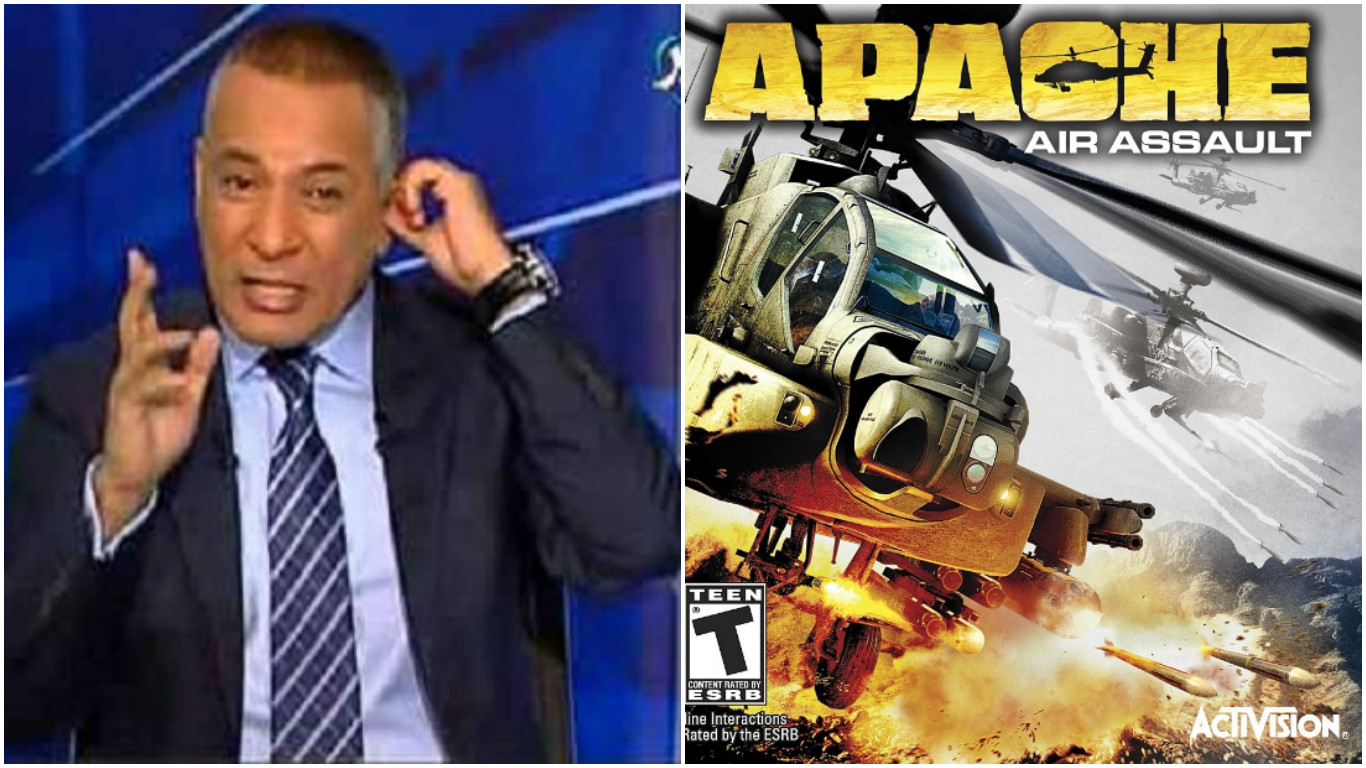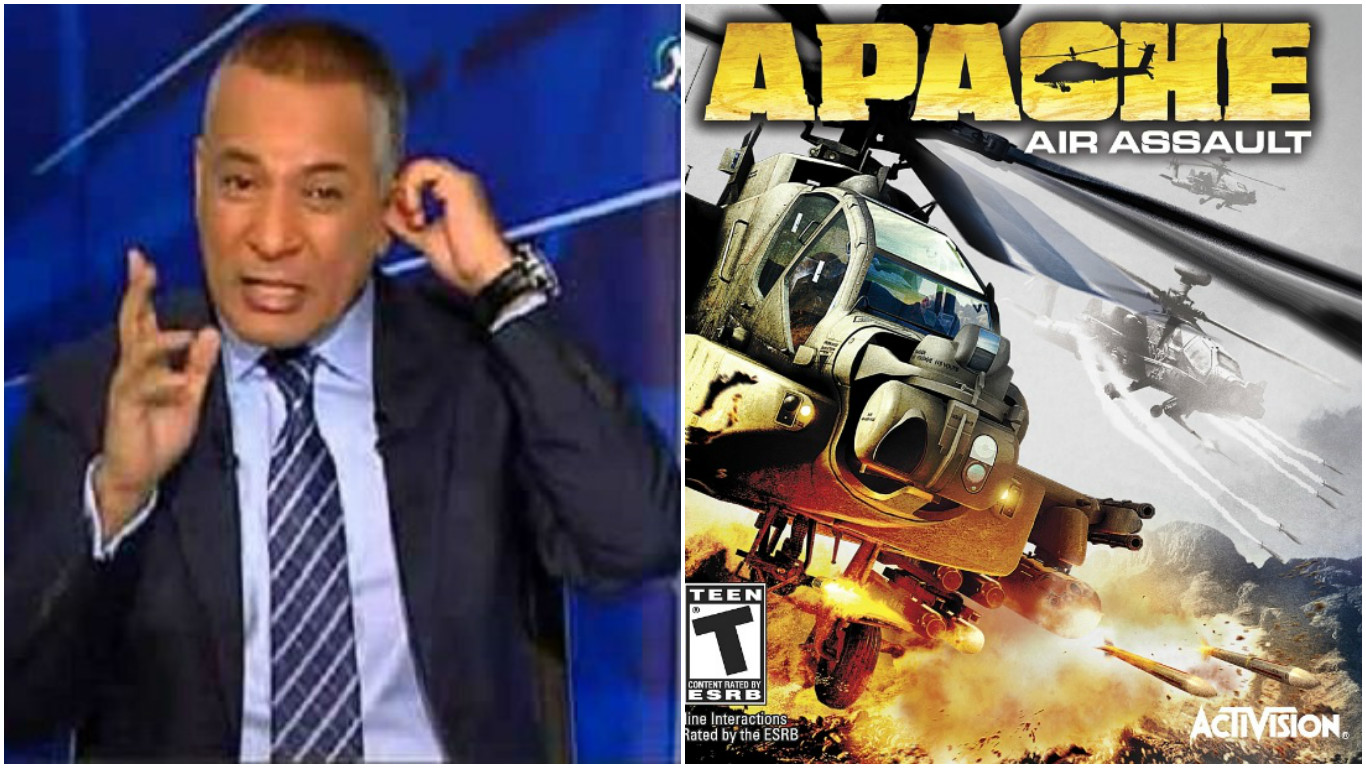 Controversial television show host Ahmed Moussa, a staunch government supporter, has found himself being mocked by social media users after airing footage showing the 'success' of Russian airstrikes in Syria. What Moussa didn't realize was that the footage he aired was from Apache: Air Assault, a combat flight simulator video-game released in November 2010.
The video-game, produced by Russian developer Gaijin Entertainment and published by Activision, features a number of Apache attack helicopters which the player controls to prevent terrorist attacks in war-ravaged areas of the world.
After the video aired, Moussa proudly states how Russia's forces are effective and precise, despite the fact the video used was from a video-game and was first uploaded to YouTube in December 2010.
"Did you all see the precision?" says Moussa, ignoring the fact that the pilot is speaking fluent English with an American accent.
"These are ISIS fighters…they're immediately wiped out…no one gets away," continues Moussa, not realizing that such accuracy was achieved in a video game.
"See what the Russians are doing to them! That precision! Look at that car! Wait for the missile to come down! No one gets away," adds Moussa, who says that the United States "has been playing with terrorists" while "Russia does not joke around".
"One, two, three, eight, twenty..they're trying to run, but who from? These are not the Americans. They cannot get away [from the Russians]."
"The Russians have intelligence…of course the Americans will never talk about this. This is why it's important to watch together to show what Russia is doing in fighting terrorism," declares Moussa, saying that the world has to support Russia.
"Here it is, in front of you, live on air. We aren't making anything up. These images are satellite imagery. All of it."
---
Subscribe to our newsletter
---