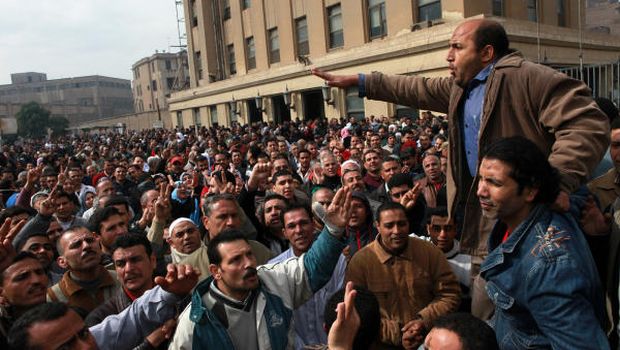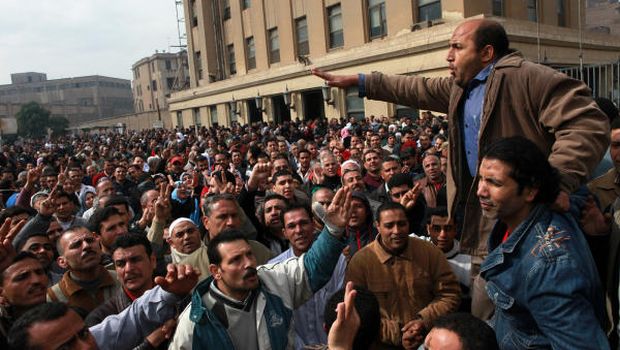 Gamal Sorour, the Egyptian Minister of Manpower, has threatened to fire all employees who are currently on strike in Ghazl al-Mahalla, al-Watan reports.
Textile workers in the city completed their seventh day on strike on Wednesday. As part of the new Civil Service law, the workers were promised a 10% bonus by president Abdelfattah el-Sisi, but the government has so far failed to pay out the extra money. Last month, el-Sisi ordered the 10% raise to be paid to personnel in public sector companies in the field of food and metal industry retroactively from July.
To protest the government's failure, the workers halted production in the textile factories and refused to receive their salaries.
According to the workers, the promised bonus amounts to no more than EGP 50 ($US 6.23) per person, far less than the money the companies are losing because of the strike.
Sorour has promised the workers the dispute will be resolved within 48 hours after the employees have gone back to work and the factories are operating at full capacity again. The minister warned that legal action will be taken against anyone attempting to hinder production.
On Tuesday, Swedish journalist Cecilia Udden was briefly questioned by state security forces for interviewing the workers taking park in the strike.
The textile industry in Mahalla is one of the major industries in Egypt, employing at least 75,000 people.
The city is considered a hotbed for workers protests, with massive strikes crippling the textile industry in 2006 and 2008. The strikes that were organised in April 2008 are often seen as the precursor to the 2011 Egyptian revolution.
---
Subscribe to our newsletter
---