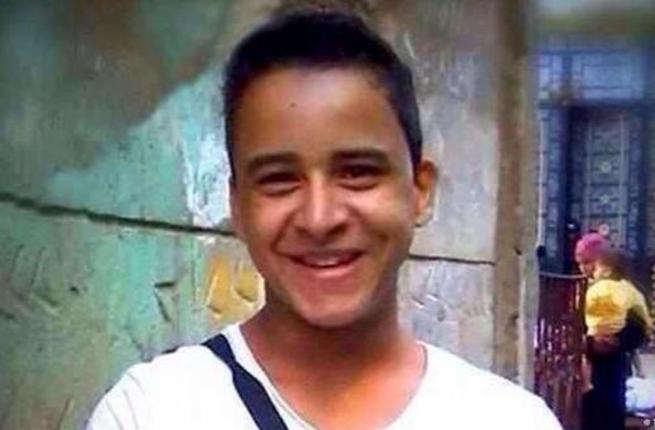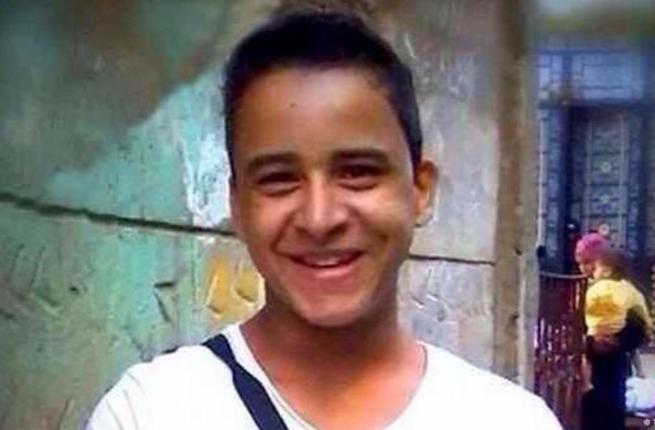 "A nation without torture" t-shirt owner Mahmoud Mohamed received yet another 45 days of pre-trial detention on Tuesday, adding to his 667 days without being charged or tried for any offences.
Residing in a cell with 44 other inmates, the teenager was allegedly beaten and electrocuted into saying he possessed explosives and belongs to Muslim Brotherhood.
"Get me out of here, I am going to die," Mohamed had told his parents the second day he was detained.
Mohamed was arrested on 25 January 2014, the third anniversary of Egypt's 2011 revolution. On his way home from a protest against military rule and the Muslim Brotherhood, the 17-year-old was stopped and searched at a check point on the ring road, narrates his brother Tarek. Interior ministry security forces discovered the t-shirt beneath his jacket, which prompted them to beat, insult, and stomp on Mohamed. He was taken to a nearby police station and brought before National Security officers for interrogation.
In an attempt to dictate a "confession" and videotape it, Mohamed was blindfolded and his hands were cuffed behind his back, according to Tarek. At first, Mohamed refused to confess to the accusations, said Tarek, so they beat him and electrocuted his face, back, hands and testicles.
Four hours into the torture, Mohamed said he would "confess" to whatever they wanted, as long as they stopped, his brother stated. The National Security officer videotaped Mohamed "confessing" to possessing explosives, belonging to a "terrorist" group, receiving money to demonstrate, and participating in an unauthorized protest.
Amnesty International has launched a campaign in June calling on Egyptian authorities to release "prisoner of conscience"  Mohamed who is "detained solely for exercising his right to freedom of expression and assembly". The campaign also demands an investigation into his allegations of torture, and bringing those responsible to justice.
The period of pre-trial detention should not exceed two years, according to Article 143 of the Code of Criminal Procedures, stated defense lawyer Mokhtar Mounir, who works with the Association for Freedom of Thought and Expression.
"I saw death with my own eyes to confess that I am a terrorist … I do not want to live in this country anymore; I do not want to live at all," Mohamed had told his parents.
---
Subscribe to our newsletter
---