In this episode, we explore what 'Finding Center' may mean – in mental, spiritual, and physical forms. Along the way, we meet horse whisperers, hula hoopers, and Muslim astronomers reconciling their senses of balance and center.
Story I: [0:00-6:57] Finding Yourself in the Reflection of a Horse
Story II: [6:58-13:36] Finding Peace in a Hula Hoop
Story III: [13:37-26:37] Reconciling Islam and Astronomy
We want to hear what the concept of Finding Center means to you — let us know by leaving a comment!
I: Finding Yourself in the Reflection of a Horse
I take people out into nature, and then I partner with horses to help them explore the subjects of leadership, communication, culture building, creativity, and innovation.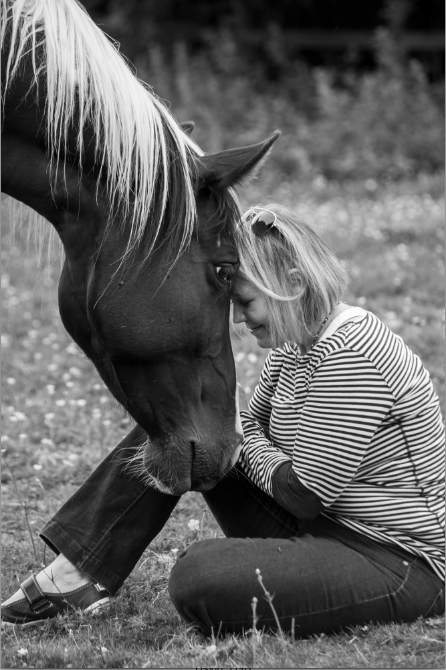 Kelly Eide, the CEO of TRUE Middle East.
She combines a 20+ year corporate career, as a corporate  strategist and organizational business architect working with multinationals such as Johnson & Johnson and UAE-based businesses such as Dubai Holding, with expertise in innovative experiential development in her engagements as a Master Equus Coach and Executive Coach & Mentor. Kelly's leadership development work with horses has been featured on the BBC Middle East Business Report as well as Dubai One's Studio One.
II: Finding Peace in a Hula Hoop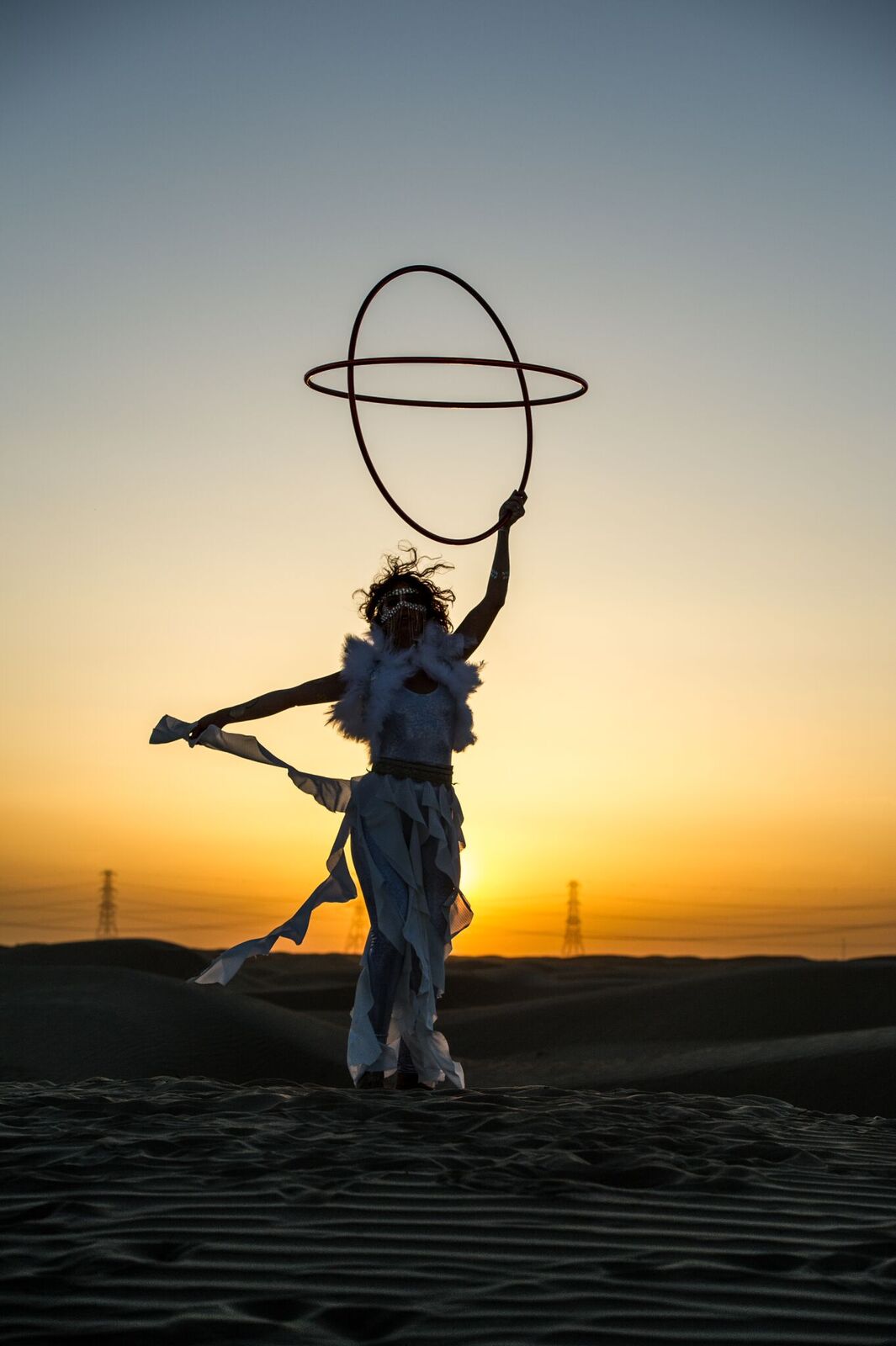 When I pick up a hoop, I don't think — I'm impelled by the now. That repetitive motion helps you become aware of your physical body. It's like, I'm here.
Teeba Alkhudairi is the founder of flowground, the UAE's first and only flow arts centre in the UAE. A biomedical engineer by education, a graduate of Harvard Business School, a certified Elemental Hoop dance instructor, and Chief Hoop Fairy at flowground, Teeba wears many feathers in her cap. In Teeba's own words, "the power of the hoop is hard to see with the naked eye. It allows in its simplest form what is often restricted in our society – the freedom of self-expression and play".
III: Reconciling Islam & Astronomy
We get into some tug of war because the religious scholars say, 'these are religious issues', and we the Muslim astronomers say, 'whatever is scientific, is scientific.'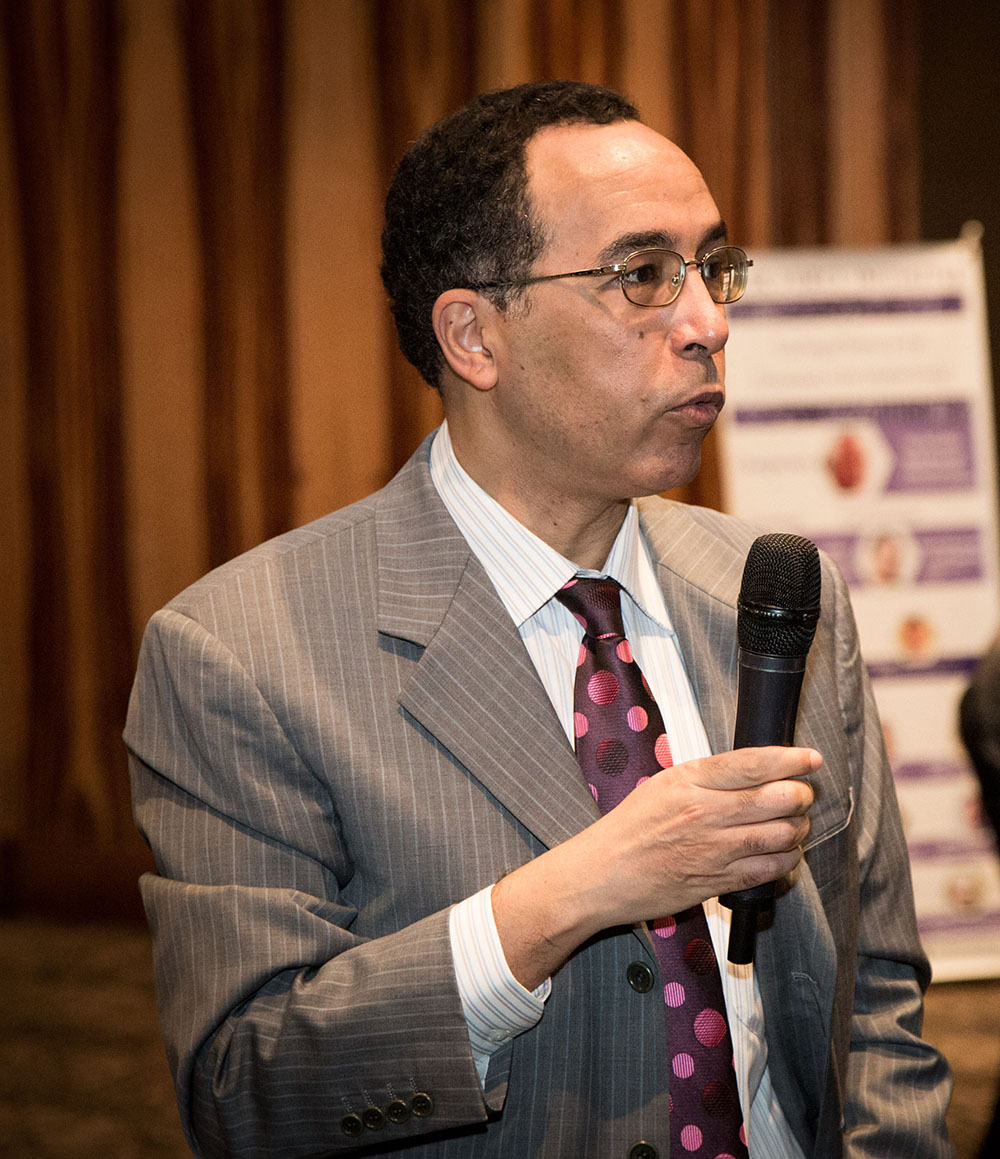 Nidhal Guessoum is Professor of Physics and Astronomy and former Associate Dean at the American University of Sharjah, UAE. He received his M.Sc. and Ph.D. degrees from the University of California at San Diego; he has been a post-doc, a visiting professor or research associate at several world-class institutions, and he is widely published.
Prof. Guessoum has written extensively on issues of science, education, culture, Islam and the Arab world. He has authored or co-authored several books and more than 150 articles (in Arabic, English, and French), including several ones in prestigious venues such as Nature. He has been interviewed in numerous international media, including Al-Jazeera, BBC, NPR, The Times, France 2, Le Monde, Der Spiegel, Fox News, and others. He is a regular columnist for Gulf News, and writes occasionally for other venues.
Credits
Written and directed by Hebah Fisher with sound design by Ramzi Bashour.
—
Special thanks to Kelly Eide, Teeba Alkhudairi, and Nidhal Guessoum.