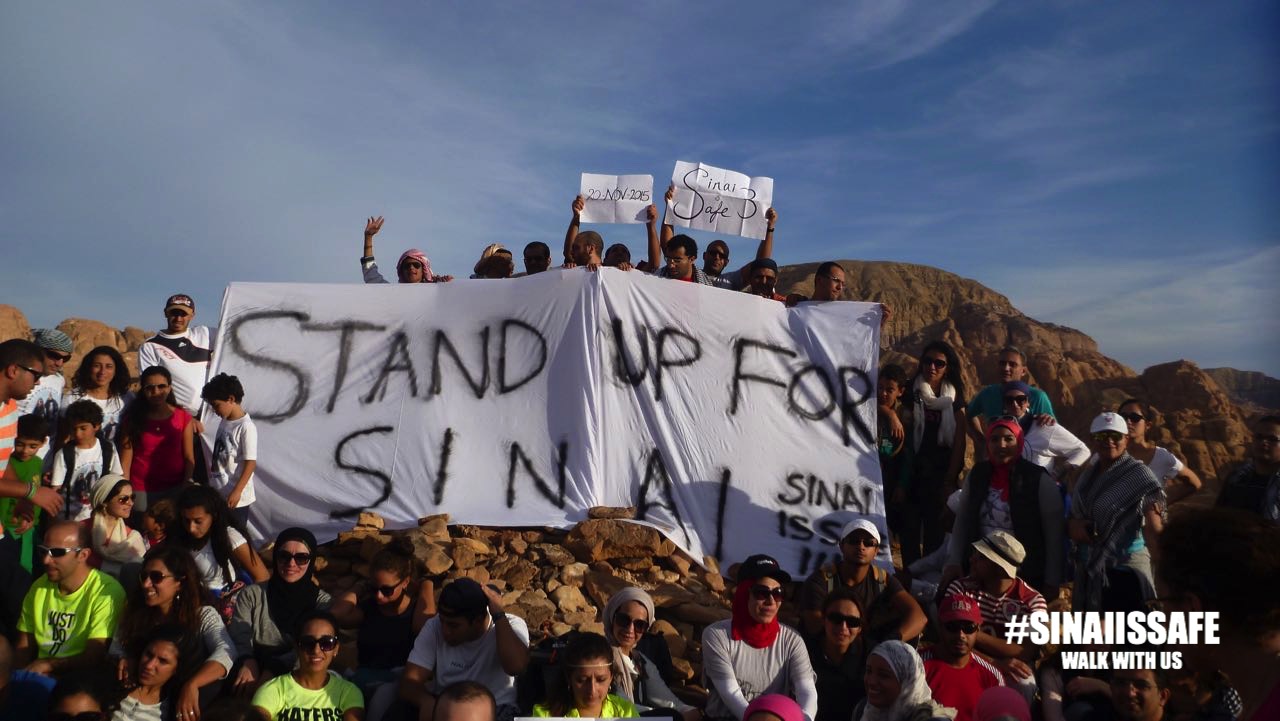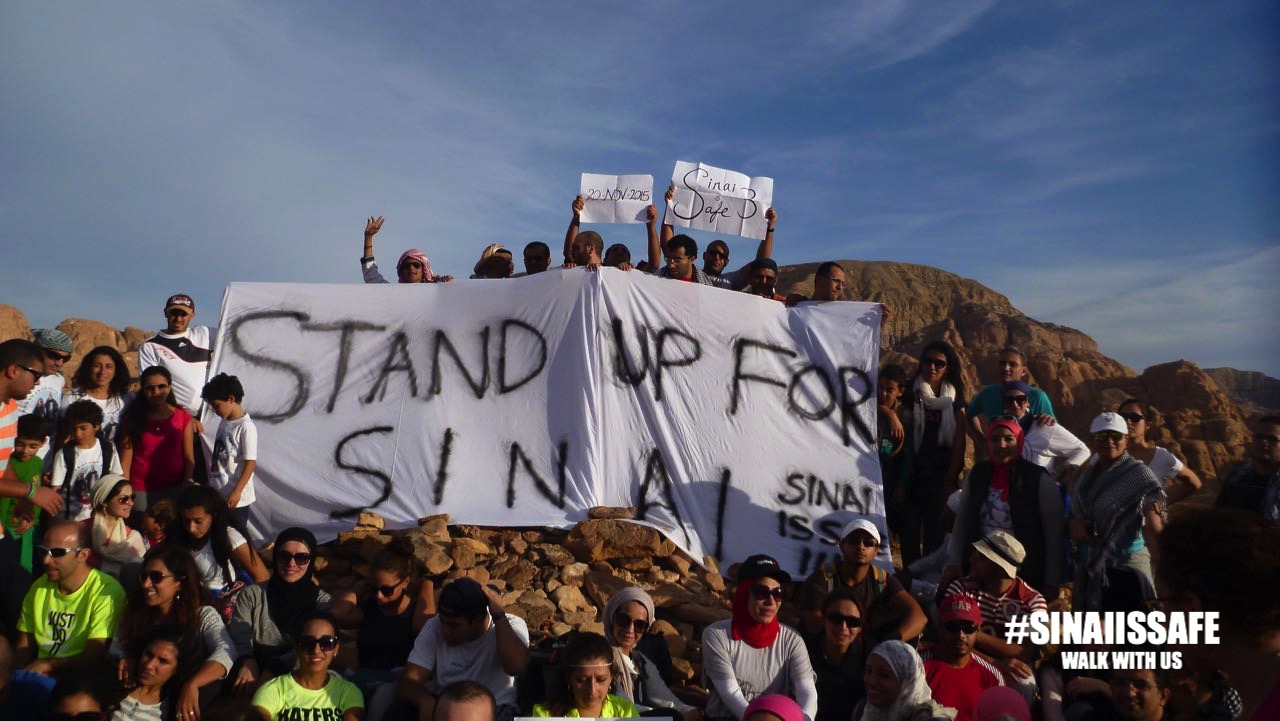 Following the recent Russian airplane crash, which killed all 224 passengers on board, tourism to Egypt's Sinai has come to a near standstill with major airliners cancelling flights to Sharm El-Sheikh and other cities.
In a renewed effort to show that Egypt, and particularly the Sinai Peninsula, is safe despite the media attention and the government warnings, 100 hikers from across the world came together to declare that the 'Sinai is safe'.
The hikers, who hailed from Egypt, the United Kingdom, the United States of America, France and other countries, participated in the event which marked the third 'Sinai is Safe' event.
"With all the news from Sharm, Paris and other areas, it was the toughest one we've ever had to organize," said author Ben Hoffler, one of the organizers of the event who has been based between Egypt and England.
"We had a lot of pressure to cancel from different areas but we pressed on because we knew it was safe and it went really great. It's created a real positive buzz here in Sinai, which it needs now more than ever."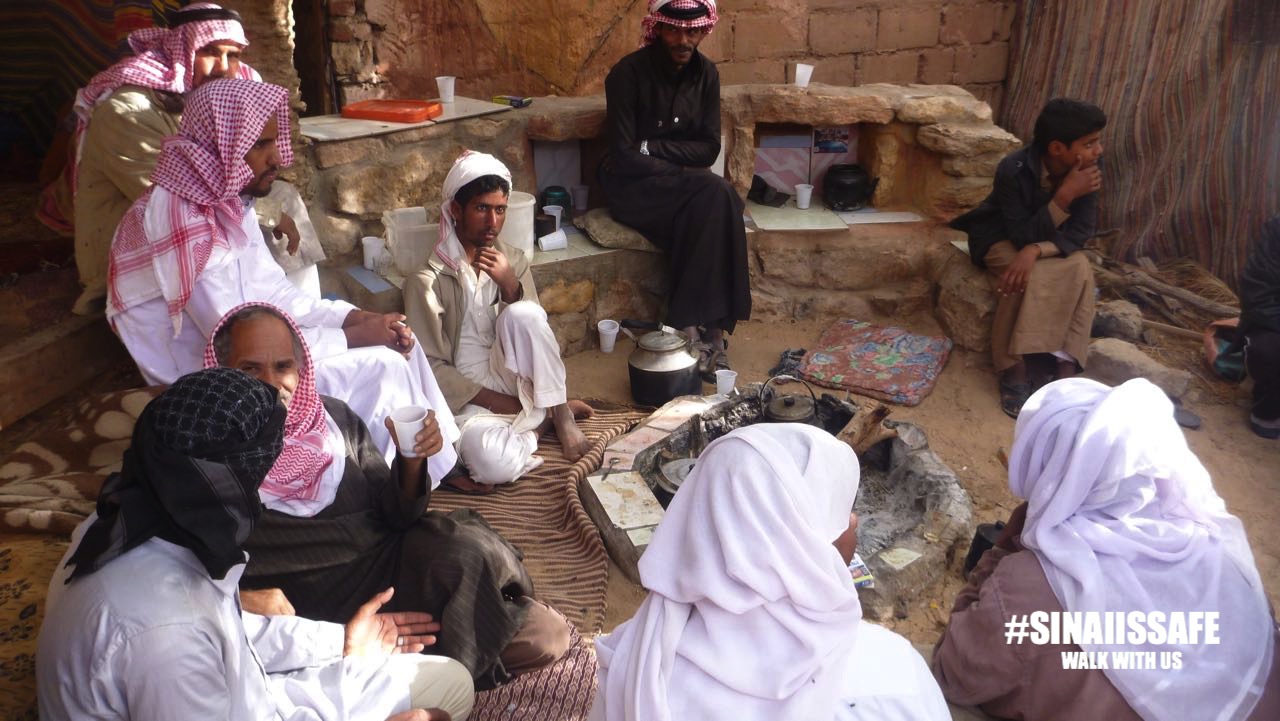 While previous events attracted 70 hikers, this event managed to include the participation of 100 people. The hike, which saw participants explore a new area of the region, was also different from previous ones which had normally taken place at St Catherine.
Hoffler, who is also a Fellow of the UK's Royal Geographical Society, explained that changing the location helped show that the message 'Sinai is Safe' applies to other parts of South Sinai and not just St Catherine.
'Sinai is Safe' has also helped make a genuine difference to the region at a grassroots level, said Hoffler.
"It's helping to introduce influential Bedouin voices into the debate about safety, that weren't there before," explained Hoffler.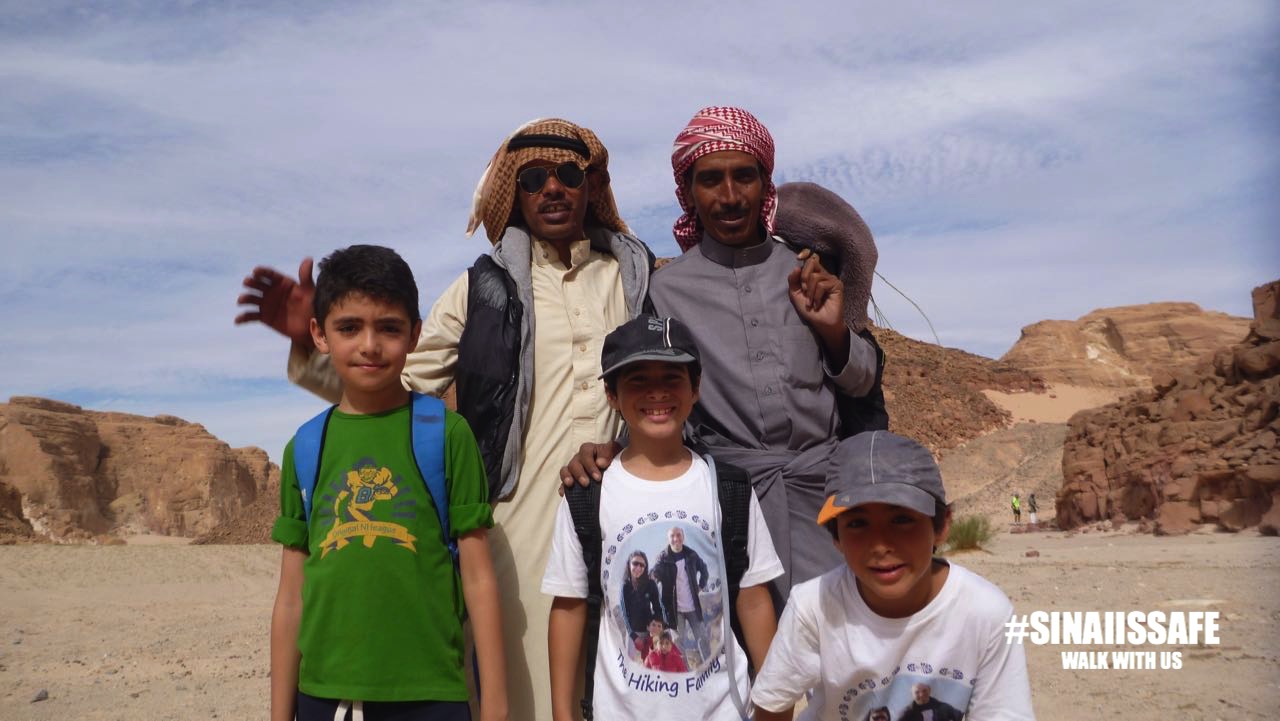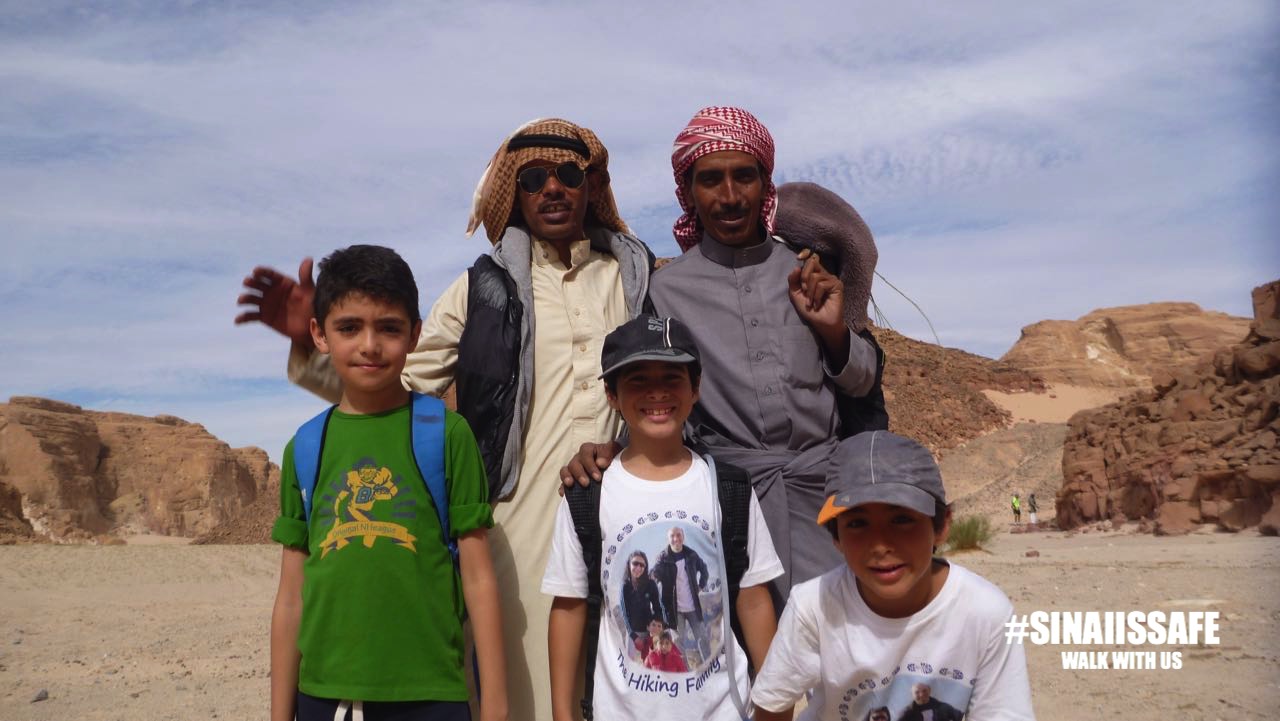 "The Bedouin are invisible in news coverage. Getting knowledgeable voices talking in more mainstream channels I think is introducing a new, alternative point of view, and showing there are different ways of understanding Sinai, which is important. It's highlighting regional differences in security across the Peninsula and is going deeper into reasons about why it's safe," added Hoffler.
"The campaign is also building trust between Bedouin communities and storytellers such as journalists and bloggers. In terms of the future and trying to cover Sinai as accurately as possible, we feel this has been very important."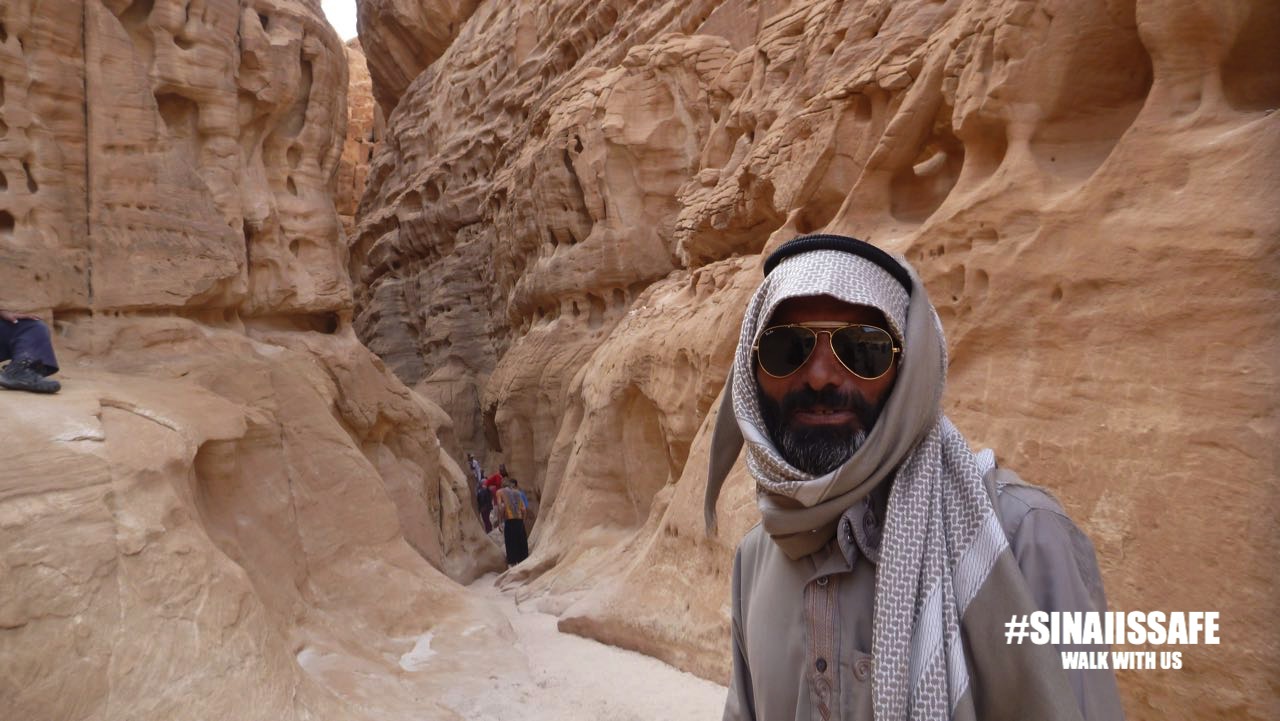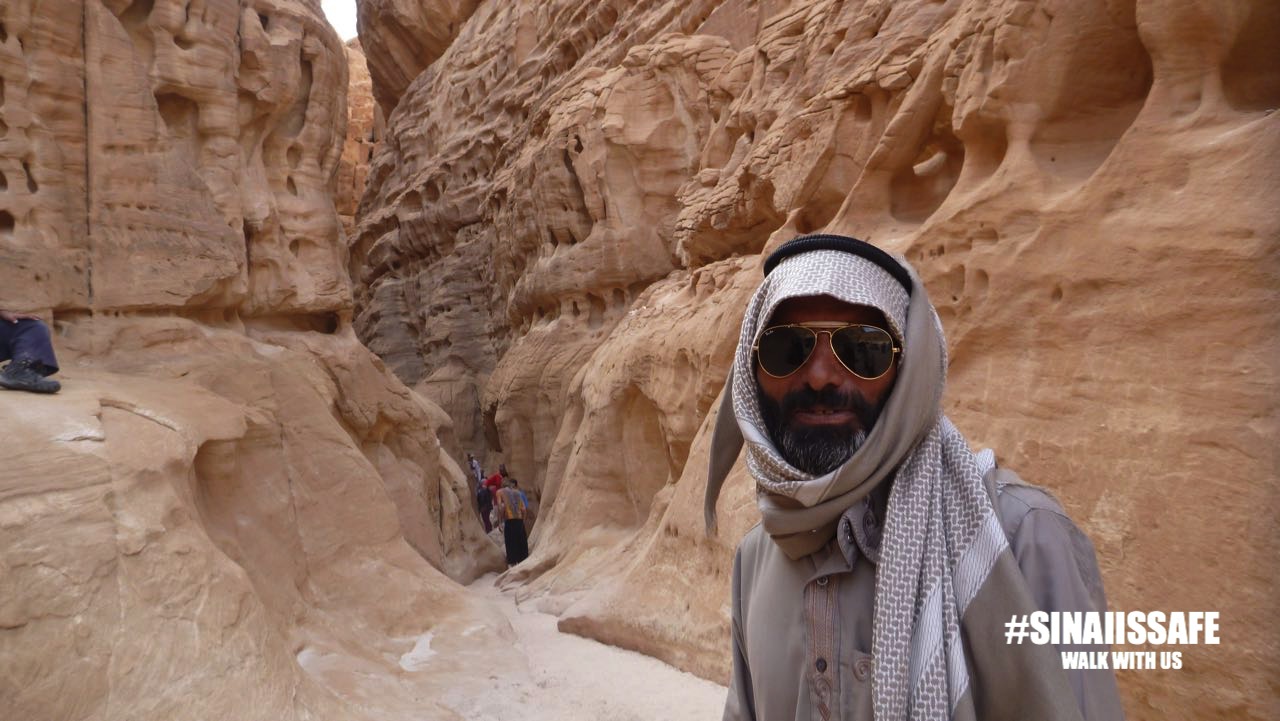 Importantly, beyond issues of security, the campaign has helped connect voices across the region, developing stronger relationships between different tribes.
"It's bringing different Bedouin tribes together and is making deeper connections and working relationships between the tribes that can stay strong into the future and help tourism in Sinai," said Hoffler.
The 'Sinai is Safe' campaign has also boosted the Egyptian hiking scene by getting more Egyptians interested in hiking and creating a new local market for Sinai. This new market ensures Bedouins and others in the region can continue to make a living off Egyptian hikers even when there is a downturn in tourism from Europe and elsewhere.
While Hoffler continues to pave the way for Egyptian and foreign hikers to trek the rocky paths of Sinai, more hikers today have come to find the true essence of inner peace in the heart of the mountains and among some of the kindest Bedouins they have met. Furthermore, it has become somewhat of a common notion that trekking through Sinai promises more than a personal physical challenge, but a journey of self exploration as well.
---
Subscribe to our newsletter
---