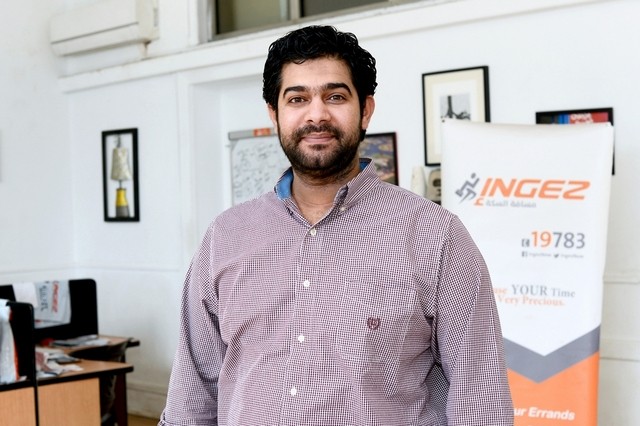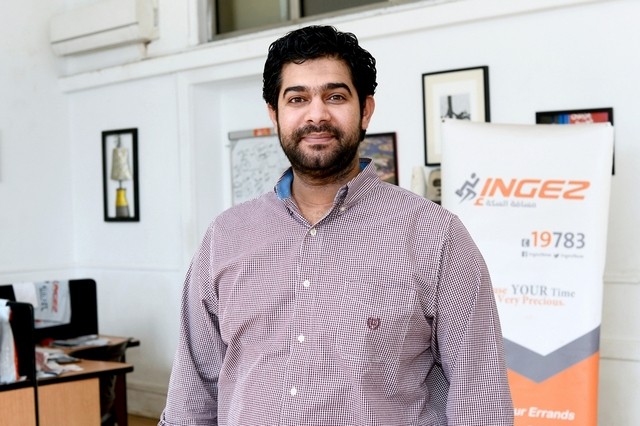 Of all the unique things Egypt has to offer, perhaps the most cherished is the fact that virtually everything delivers, from fast food chains and restaurants to neighborhood grocers and dry cleaners. This important element of Egyptian society has only gained importance as traffic conditions have continued to worsen, with many steadily increasing their reliance on home delivery or multi-purpose doormen to run errands instead of venturing into the wrath of Cairo traffic.
It was from this collective aversion to leaving the house that one Waleed Rashed saw an opportunity for a comprehensive business that would be in high demand in Egypt: A courier and personal errand-running service that also offers a variety of resources to business owners.
"In the time period following the revolution, due to the conditions – people felt unsafe, roads were sometimes cut off, people were worried to go out to run their errands lest a protest happen – things like that, in addition to the increasing traffic problem that we began feeling recently in the past years after 2011," Rashed said, recalling the inspiration behind his brainchild, Ingez.
He said that he began to notice how big of a role traffic and transportation played in people's daily lives, whether it's to plan which errands to run on the same day or which ones to avoid altogether because of traffic.
"We picked up on the idea that traffic became a burden on people and their daily or weekly plans; lots of times, you don't want to go down just to sign a document or make payments. Based on that idea, we came up with certain services that we can offer. We found that there are a lot of courier services and shipping companies that can make deliveries but they won't run your errands for you, or do something on your behalf," he said.
With no experience in entrepreneurship and no partner to share the workload, Rashed dived headfirst into the entrepreneurial field in early 2013 and decided to learn the ropes of the trade through firsthand experience.
"The funny thing is that, when I started this business, I had no experience in the field. So I discovered everything step by step as I went along, which is why I said I unfortunately started alone," Rashed says.
He recalls facing several hurdles in accessing the necessary information, including basic data and demographic statistics on the market Ingez would soon join, as well as information on taxes and the legal documentation process.
"Nobody told us when we were registering the company what papers we needed to get the proper documentation and registration. I think this takes a toll on us and the state – the state might miss out on a lot of different opportunities for growth because of this confusion," Rashed said.
The entrepreneur says that, faced with this lack of information, he decided to visit several companies to get a better understanding of how each one works in order to find the right niche for his company.
"At the end of the day, our Egyptian mentality is not the same as anyone else's – whether as employees or customers – so right now we're trying to find our business model and make it our own," he said.
Rashed says that other companies try to streamline their services and operations process to avoid headaches but that he "loves the headache" and clients will gladly pay a little extra money for personalized services.
While there are several companies operating in Egypt that offer courier services, Ingez sets itself apart from the pack by offering personalized services, in addition to a public relations element. The company has developed a comprehensive database of information, including statistics about influencers, which business owners can take advantage of to create buzz when launching a new product.
"We have statistics about influencers, so if you're launching a product or starting a new business and you need to deliver famous people on social media and you need everyone in the country to talk about your product or service or new branch, you can just come to Ingez and tell us, 'I know you know the famous people in the city, the influencers,'" Rashed explains.
However, since Ingez believes that trust is integral to customer satisfaction, its employees are banned from divulging personal information to anybody inside or outside the company – no matter how tempting it may be.
Rashed says he has the contact information of several high-profile clients, such as actress Hend Sabry and dancer Fifi Abdou, but Ingez never sells information. Instead, customers can approach the company and ask to have a package delivered to a specific influencer or celebrity and Ingez will take care of the rest.
He believes this unique combination of amenities that Ingez provides has allowed the company to land contracts with several hotels such as Fairmont and Marriott, as well as Alef, Shorouk and Diwan bookstores and NOLA Cupcakes. While the big names are a source of pride for Rashed, he also stressed that Ingez is committed to helping home businesses expand their markets.
With several major deals and contracts under its belt, Ingez – which now has around 35 employees – is poised for further growth and expansion in the near future. After successfully launching a new branch in the coastal city of Alexandria, Rashed is now focused on developing his company's services in Egypt's capital.
"We're going to launch our third branch in New Cairo to cover El Shorouq and Madinaty – this is going to be area C for Ingez," he said, explaining that, although Ingez currently covers these areas, establishing a hub in New Cairo will greatly improve service quality and speed.
But in the long run, the young CEO is eyeing regional expansion.
"I think in 2016 we're going to expand out of Egypt – to the country where women can't drive," he says with a sheepish grin, referencing Saudi Arabia.
Rashed said his company has begun laying the groundwork for its expansion to the Kingdom, including carrying out feasibility studies and launching campaigns with potential customers there.
Although Ingez has established a foothold in Egypt's two biggest cities and has big plans for the future, the company is still plagued by many of the same problems other entrepreneurial ventures in Egypt face.
"In Egypt, things are not clear and they are not yet stable. You don't know how much the dollar is going to be the next day, so making long-term plans and calculations is very, very hard," Rashed explains.
He says he pays rent for Ingez's office at the GrEEk Campus in downtown Cairo in US dollars, highlighting that the price might change abruptly – "it'll never be less, though, always extra," he jokes.
However, he believes that Ingez is ripe for investment and said he will likely launch a new round of investment in 2016 to support the company, which serves an average of 200 customers on a daily basis.
If you'd like to use any of Ingez's services, you can call them on 19783 or place an order online.
---
Subscribe to our newsletter
---