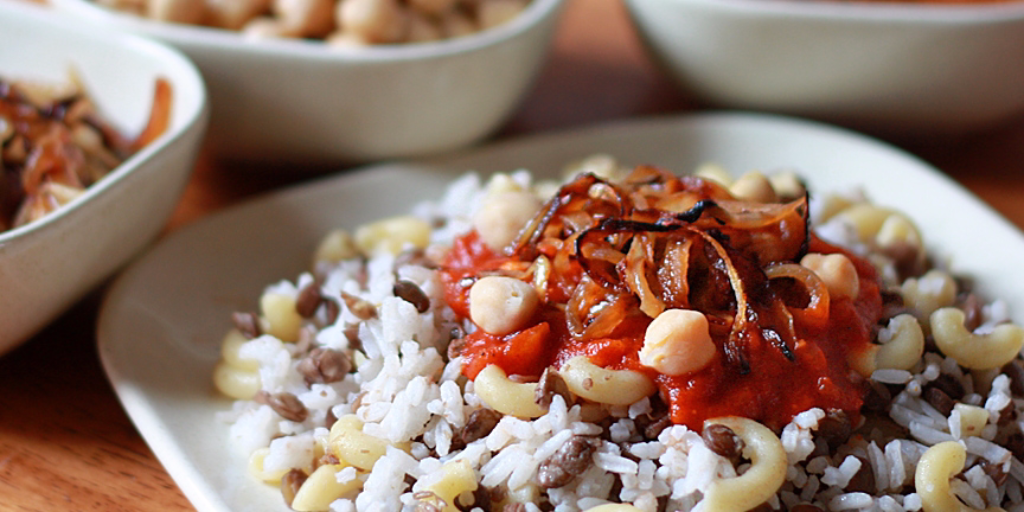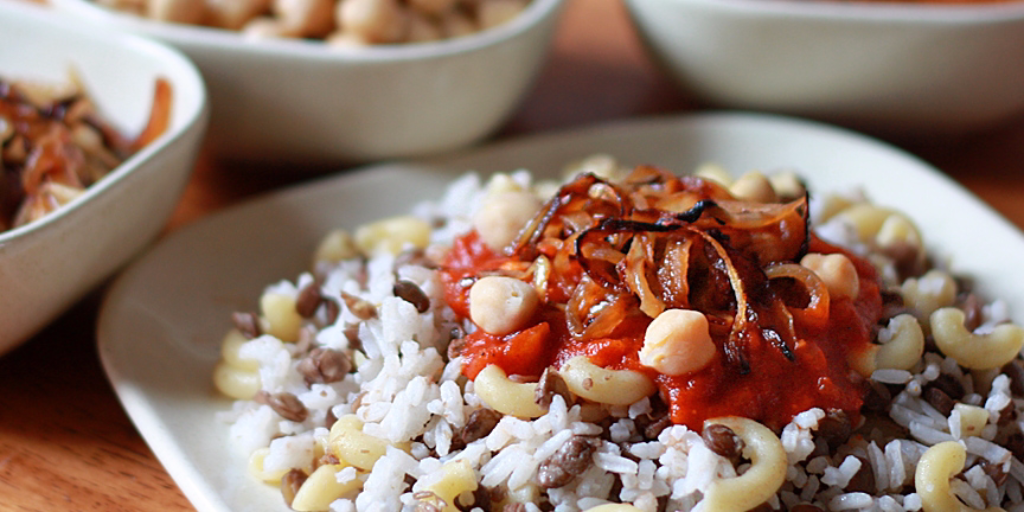 By Mohamed Gad and Yasmine Selim, Aswat Masriya
The prices of over a third of food items in Egypt have doubled over the past year but dried beans, lentils, rice and macaroni, which often make up the diet of disadvantaged Egyptians, have remained stable.
For Sanaa Khalifa, an Assiut resident, this means a struggle to plan out the house budget for her small family. "[The prices] of almost everything have gone up over 50 percent but our income has not moved. Its value has decreased with the increase of prices," Khalifa says.
"We used to buy meat twice a week, now we can barely buy it once," she added.
Although the prices of many food items went up this year, macaroni, rice, beans and lentils seem to have been the least affected by the hikes and their prices have either remained unchanged or have just inched up.
Lentils, rice, and macaroni go into the making of the popular Egyptian dish Koshary and fuul or fava beans are usually the most affordable breakfast option for many Egyptians who struggle with soaring prices.
For most Egyptian families, food and beverages make up the largest share of total expenses, which means that rising food prices spell bad news for many.
According to most recent data by the Central Agency for Public Mobilization and Statistics (CAPMAS), meat, which was already considered a luxury for many Egyptians, has become more expensive in the period between January and November 2015.
Buffalo meat has gone up by about nine pounds in the past 11 months. This means the average price of one kilo is over EGP 91. Meanwhile the price of sheep meat has gone up from approximately EGP 85 to EGP 95.
In 2014, the average price of meat was estimated to be between EGP 60 and 65. In Assiut, where approximately 60% of the residents are considered "poor" by the ministry of planning, the average price of meat in the markets available to Khalifa's family is EGP 80.
This means that families like Khalifa's have had to stop buying meat. "We now resort to chicken when we have some money," Khalifa said.
The price of chicken has fluctuated over the past year. According to CAPMAS data, the price of chicken went from EGP  25.50 in January to EGP 30 in June, before slowly dropping again in November.
"Even vegetables and carbs have not escaped the skyrocketing prices. Tomatoes, zucchini, potatoes, rice, and oil have all doubled, and these are basic things that we cannot give up," Khalifa said.
The official figures issued by CAPMAS are consistent with Khalifa's words. The price of potatoes, for instance, has nearly doubled between January and November, climbing from EGP 3.5 to  6.20. Tomatoes have also doubled, but not before soaring in the summer to more than triple their price at the start of the year then sliding down again.
Fava beans and the main ingredients of Koshary have also been affected, but the changes to their prices are relatively small, especially when compared to many other food items.
Anyone wishing to make Koshary will find that lentils cost around EGP 16.5 a kilo, which is two pounds more expensive than the price at the start of the year. Macaroni was unchanged at EGP 4.34 and rice fluctuated by a few piasters but still hovered around EGP 5.50 throughout the year.
Meanwhile, fava beans were stable at EGP 10.30 per kilo, until they started rising in October and November where they settled at 11.80. Overall, the price of the favoured bean went up by EGP 1.5.
The popular dishes may have remained relatively stable but, according to CAPMAS, the prices of over 37% of food items have doubled over the past year.
Hossam Reda, former department director of the ministry of agriculture, said that the dollar crisis has affected the food market this year. He explained that a large portion of pesticides and seeds are imported from abroad.
"Any increase in the prices [of the pesticides and seeds] reflects on the prices of food," he said, adding "this is besides the fundamental problems in Egypt, such as the monopolisation of markets."
Nader Nour El-Din, an agriculture expert believes that the heavy showers across Egypt in October have flooded "large areas used to cultivate vegetables in Alexandria, Kafr El-Sheikh and Beheira" provinces.
This had a clear impact on crops like potatoes, raising their price, he added.
Although food makes up the bulk of everyday expenses, for Khalifah's family there are many other bills to pay.
"I have two children in elementary school, who each need private tution," she says, which means that she has to pay EGP 250 a month for each.
Khalifa's concerns and financial burdens reflect the state of Egypt's economy, coming at a moment where the economy is marked by increasingly inflated prices and a high unemployment rate of 12.7 percent.
"My husband used to work in the tourism industry last year in Hurghada, but he left his job this year and now he stands at a cashier in a small grocery store." she said, adding that with this job, her husband's income does not cover their needs, she said.
---
Subscribe to our newsletter
---