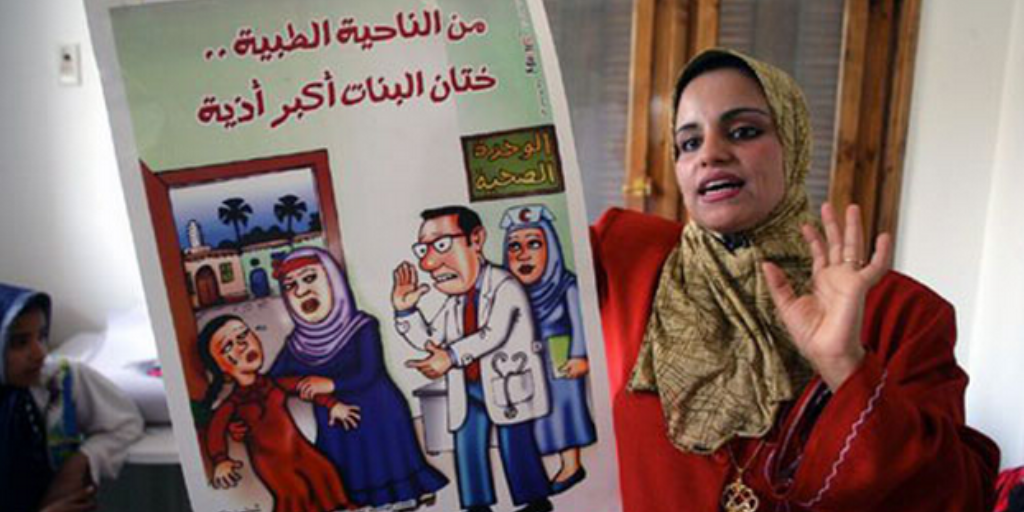 The Egyptian Health Ministry has launched a five-year plan aimed to reduce the prevalence of female genital mutilation (FGM) or female circumcision.
"The implementation of the new plan is aimed at bringing about a cultural change supporting rights of children and women, developing information systems and follow-up on programmes for family empowerment and FGM combat," the ministry said in a statement.
According to the ministry's statement, the nationwide campaign will begin by raising awareness about the fundamental information and facts about FGM, while the second and third phases will focus on the inclusion of communities and official institutions such as Al-Azhar in a general discussion to change the public's perception of the practice.
Despite a large number of men and women surveyed believing that FGM is condoned by Islam, Egypt's top Islamic authority has condemned the act as "un-Islamic" and "barbaric." Previous studies have found the phenomenon is not necessarily linked to Islam, with Christian women also having undergone FGM.
Egypt banned FGM in 2008. Article 242 of Egypt's Penal Code criminalizes the circumcision of girls and the punishment for performing FGM is a prison sentence ranging from three months to two years or a fine of EGP 5,000.
According to the 2015 Egypt Health Issues Survey (EHIS), around 9 in 10 women aged 15-49 have undergone FGM despite its being outlawed.
The report is the second time ever a survey has recorded the prevalence of FGM among all Egyptian women aged 15-49. Previous studies focused on the prevalence of the custom among women who had been married or who are married.
FGM, which the 2015 EHIS says have been a tradition in Egypt since the Pharaonic period, remains widespread across Egypt but is expected to decline. For example, seven in 10 women aged 15-19 have been circumcised compared to eight in 10 women aged 20-24. However, for women between the ages of 25-49, the percentage of women who have been circumcised ranges from 89 to 97 percent.
Comparing the results to the 2008 Egypt Demographic and Health Survey (EDHS), there has been a four percent decline in the overall rate of FGM for women aged 15-49.
---
Subscribe to our newsletter
---