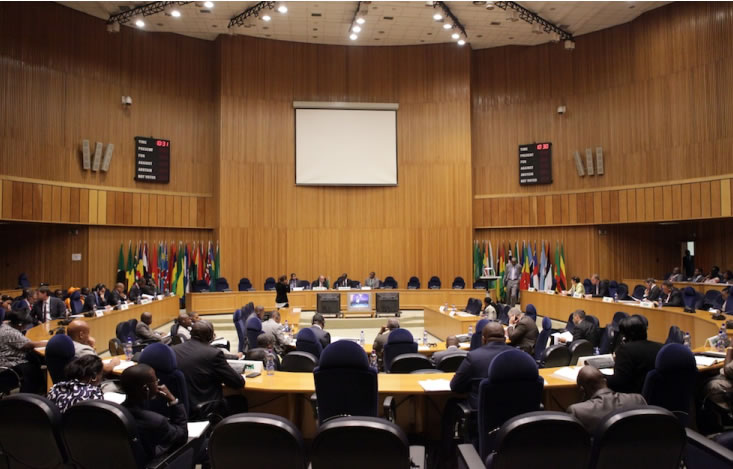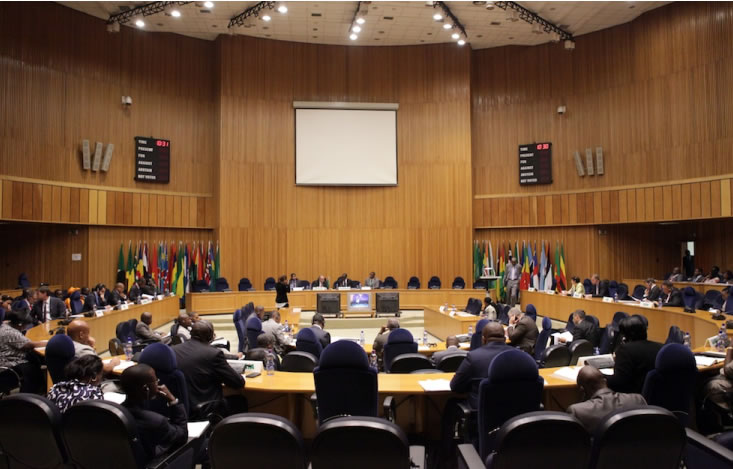 By Hend Kortam, Aswat Masriya
Egypt's foreign ministry is campaigning for the membership of the Peace and Security Council in the African Union (AU), it announced on Saturday.
Assistant Foreign Minister Amgad Abdel Ghaffar held a meeting with the ambassadors of African countries today, telling them that Egypt's candidacy comes within the efforts Egypt is currently making to continue the building of "African peace and security," according to a statement by Egypt's foreign ministry.
The Peace and Security Council is the AU's decision-making body and is made up of 15 members.
The seats are divided on a regional basis and Egypt is hoping to reap one of two seats assigned to a North African country, running for a three-year membership which can be renewed upon re-election. The council has no veto power or permanent members, unlike the United Nations Security Council.
Abdel Ghaffar said the election of the new members is due to take place in January during the 28th meeting of the Executive Council of the AU.
On July 5, 2013, just two days after former President Mohamed Morsi was militarily ousted after mass protests against his rule, the AU's Peace and Security Council suspended "the participation of Egypt in the AU's activities until the restoration of constitutional order."
The council said Morsi's suspension "falls under the definition of an unconstitutional change of Government."
The suspension lasted around a year, until it was lifted in June 2014.
For the past two and a half years, Egypt has been making extensive efforts to promote the July 3 power shift as a "correction of the path" and to return to a leading role in the international arena, especially in the Middle East and the African continent.
In October, Egypt became a non-permanent member at the UN Security Council (UNSC), after running unopposed. Its term starts January 2016 and lasts until the end of 2017.
Egypt is also leading the UNSC counter-terrorism committee and two sanctions committees, one on Iraq, established as per resolution 1518 in 2003 and one on The Congo, based on resolution 1533 for the year 2004.
At the time of the announcement on December 5, Egypt's Foreign Ministry Spokesman Ahmed Abu Zeid said Egypt's selection to lead these three committees has "important" connotations, reflecting the trust of UNSC members in Egypt's ability to take the responsibility of managing these "important committees".
---
Subscribe to our newsletter
---