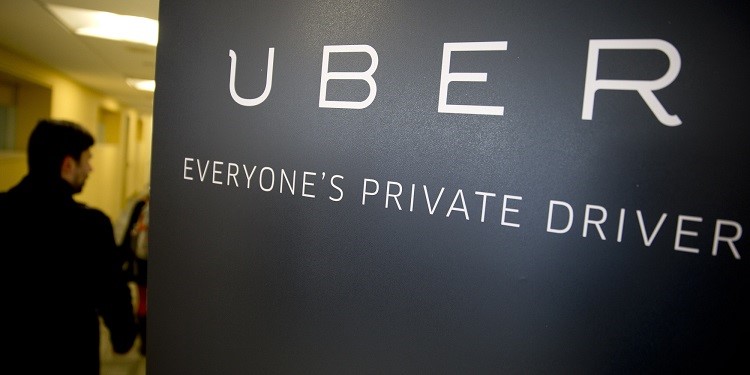 Uber, the smartphone technology company that connects riders to drivers, celebrated its one year anniversary in Egypt this month by launching its services in Alexandria, making it the second city after Cairo to enjoy the flexible and convenient company services. Furthermore, the company has announced its partnership with Bey2ollak, the cross platform mobile application through which users can exchange traffic updates, marking Uber's first API integration with a Cairo-based business.
The news follows Uber's recent announcement of investing $US 250 million in the MENA region. Across the company's markets in Europe and the MENA region, Cairo has been the fastest growing market, having grown 73 times since launch and completed more than 1.5 million trips.
"Cairo's support for Uber has been fantastic, as is evident in the incredible growth we are seeing across the city. On the rider side, there has been a real demand for a safe, reliable and affordable transportation option. On the driver side, we are providing a tangible work opportunity and we are already witnessing a number of success stories," said Anthony Khoury, General Manager for Uber Cairo, in an official statement commenting on the company's new milestone.
"We are excited to extend our service throughout the country, as well as develop partnerships with locally based technologies like Bey2ollak. The complementary role Uber continues to play in developing the city's transportation ecosystem is critical."
Bey2ollak uses the power of the crowd to create alerts about accidents, traffic jams and road hazards, and shares these updates with other users. The phone application saves commuters' time by optimizing the routes people take every day.
This collaborative partnership will benefit both Uber riders and Beyollak users alike. Bey2ollak users will now be able to request their Uber directly from within the Bey2ollak app. Registered Uber users will be able to click on the icon and request an Uber ride, choose a car type, and view the estimated time of arrival directly from within the Bey2ollak app. The new feature also means that Uber partner drivers are also encouraged to use the Bey2ollak app to measure real-time roadway congestion and choose more efficient routes.
"We're glad that we're helping our users reach their desired destinations in the safest, most convenient way. We are also excited to be Uber's first API partnership in Egypt," said Mohamed Rafea, CEO of Bey2ollak.com. "This is the first of many development plans, as we hope to replicate our success in the Egyptian market in other countries across the MENA region and Africa starting with KSA and Nigeria."
Since its launch, Uber has created job opportunities for over 2000 drivers per month. Over 40 percent of the drivers were unemployed at the time of joining the company. The number of female drivers joining the platform has also increased, growing 10 times over the course of six months.
In the year it has been in Cairo, Uber has completed more than a million trips, giving it better access to observing clear commuting trends and patterns across Cairo. The top five pick-up and drop-off locations include City Stars, Nile Towers, Smart Village, 26 July and Cairo Festival City. Busiest neighborhoods for Uber rides include Heliopolis, Mohandesseen, Zamalek, Maadi and New Cairo. The company's fast growth has meant that riders only need to wait an average of four minutes at the time of requesting a ride.
---
Subscribe to our newsletter
---