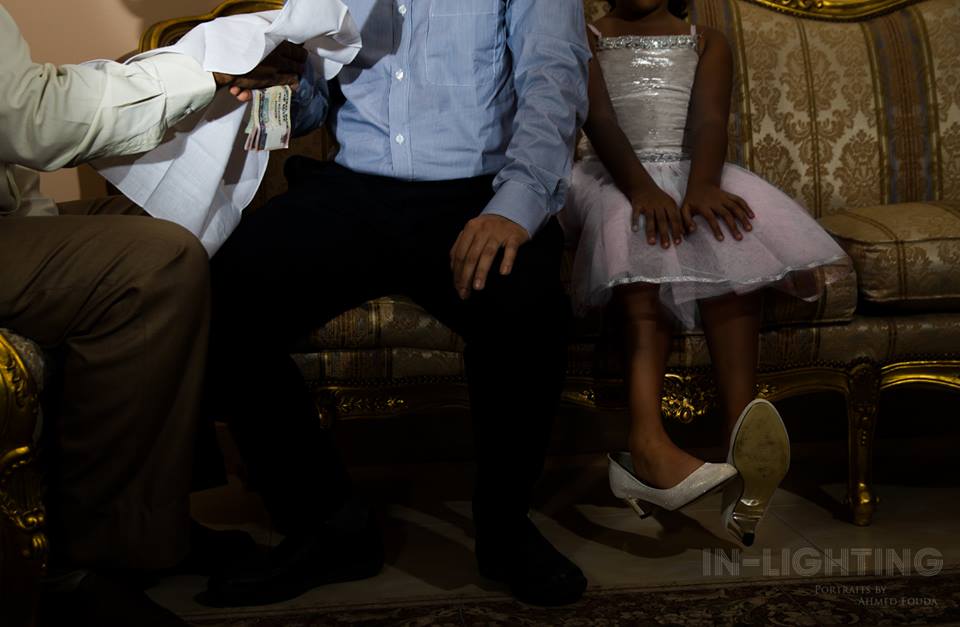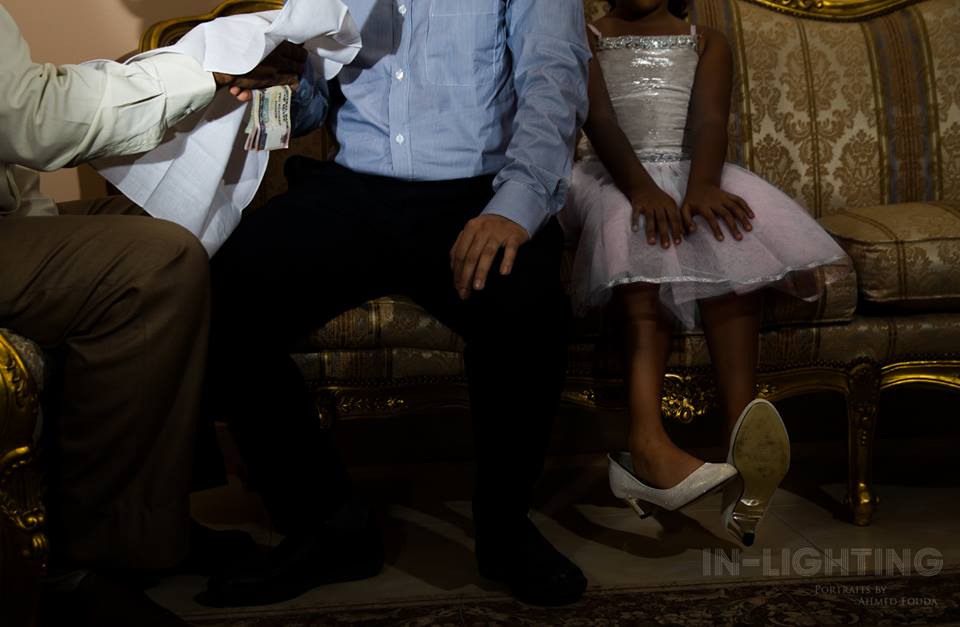 By Nada Deyaa', Daily News Egypt
A girl's wedding night is believed to be the happiest in her life. However, the journey leading up to that night in Egypt could lead to it being the complete opposite. In a photograph, a bride appears in her wedding dress wears large earrings, shaped like a price tag, with "Only in Egypt" written on it.
Ahmed Fouda, a photographer, wished to depict that ways in which he believe the marriage process in Egypt has become entirely materialistic, often amounting to no more than a transaction.
The picture is a part of the "Anti-trafficking of women" campaign, which aims to prevent all types of violence against women in Egypt. Through many portraits, the campaign aims to show the forms of exploitation and trafficking that women are subjected to in Egypt.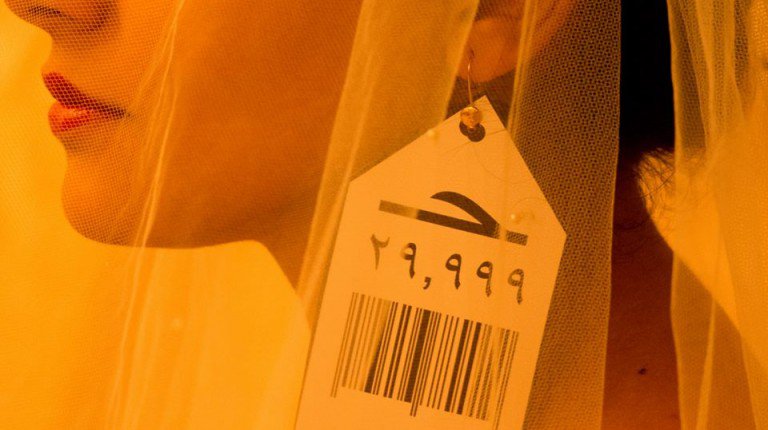 The campaign is organised by the Centre for Egyptian Women's Legal Assistance (CEWLA), a non-governmental organization (NGO) fighting crime against women, and is a part of the international campaign "16 days of activism".
The campaign features several forms of harassment that women face in Egypt, such as sexual harassment experience by housemaids at the hands of their male bosses. Women usually do not report the harassment, out of fear of losing their only source of income, or because of the perpetrator's authority and leverage.
Sexual exploitation was tackled as part of the campaign; one picture shows a woman who was forced into having sex, and a man (her husband) turns his back towards her with money in his hands. This portrays a recurrent phenomenon in which women are sometimes forced into prostitution by their husbands.
"The inspirations for the photo came from the stories I have heard about from the organisation," said Ahmed Fouda. "I read the story of a girl who was married three times before she turned 18 and the amount of dowry is decided based upon the wealth of the man she is marrying and the period of time she is married for," he said. "She was not married, she was actually sold to whoever paid the most."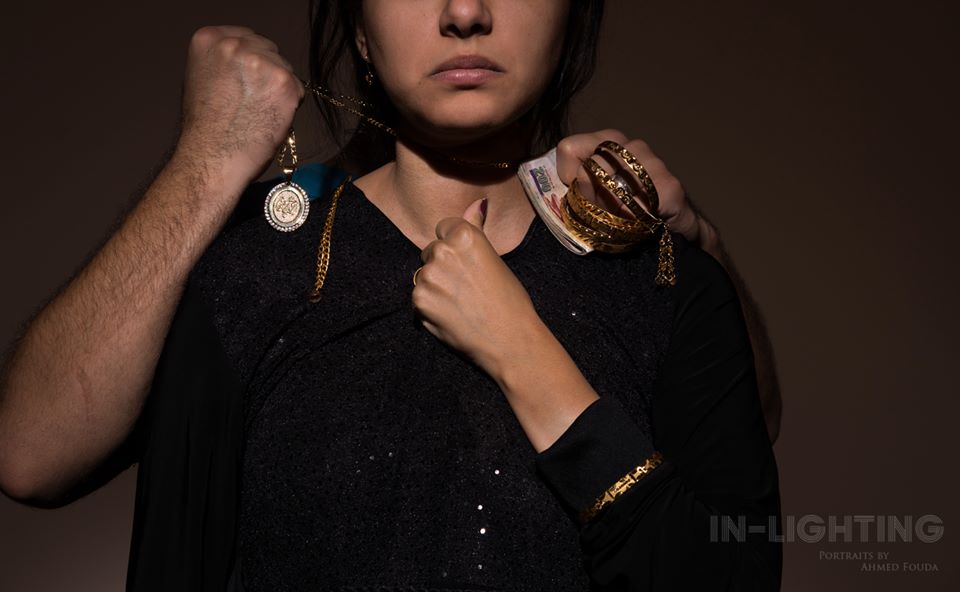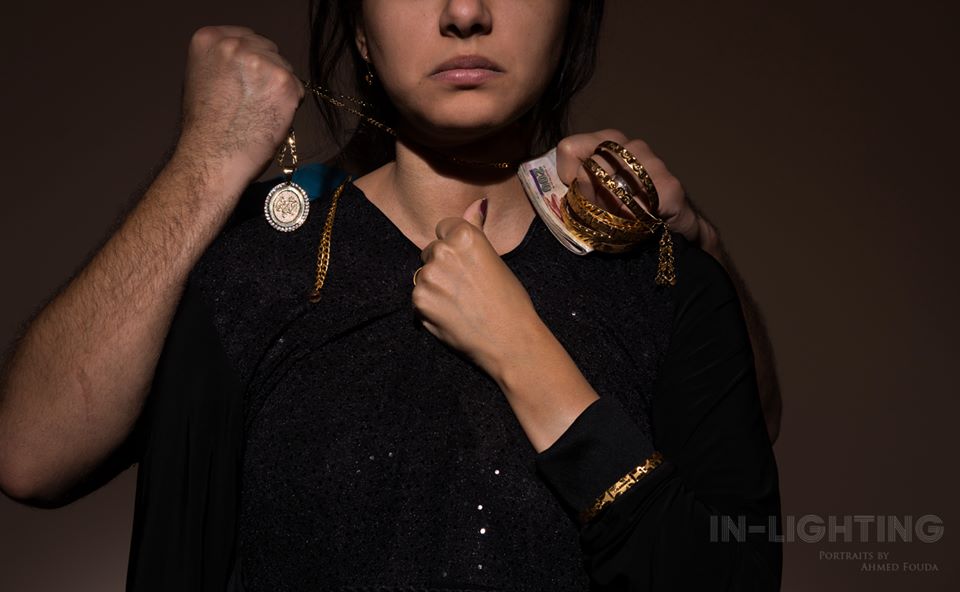 Fouda also recalled the story of a woman whose husband forced her to work as a housemaid, and asked for a higher salary in exchange for sexual relations with her.
"We wanted to tell people that there are other forms of human trafficking than the usual stereotypes in people's mind," said Nada Nash'at, a CEWLA team member. "There are different types of this trade and it is very common in Egypt not to be labelled as a form of human trafficking."
There are very famous areas in Egypt where girls are sold under the pretext of marriage and their prices differ based upon their looks, age, and body shape, she said. The places are known and the people are famous, but no one does anything about it.
CEWLA is a non-profit organisation that aims to increase women's empowerment in the most unprivileged areas in Egypt.
---
Subscribe to our newsletter
---