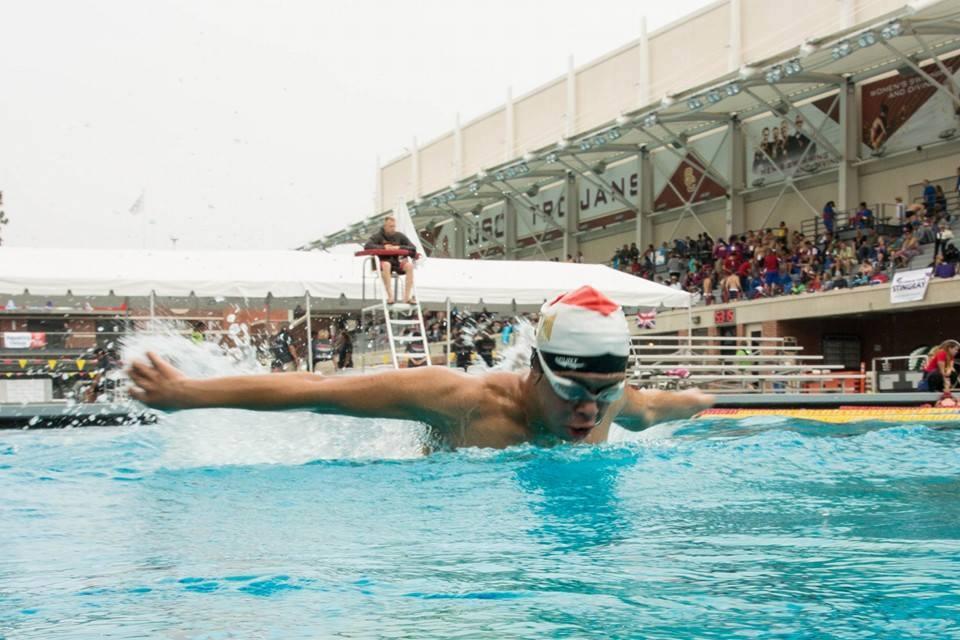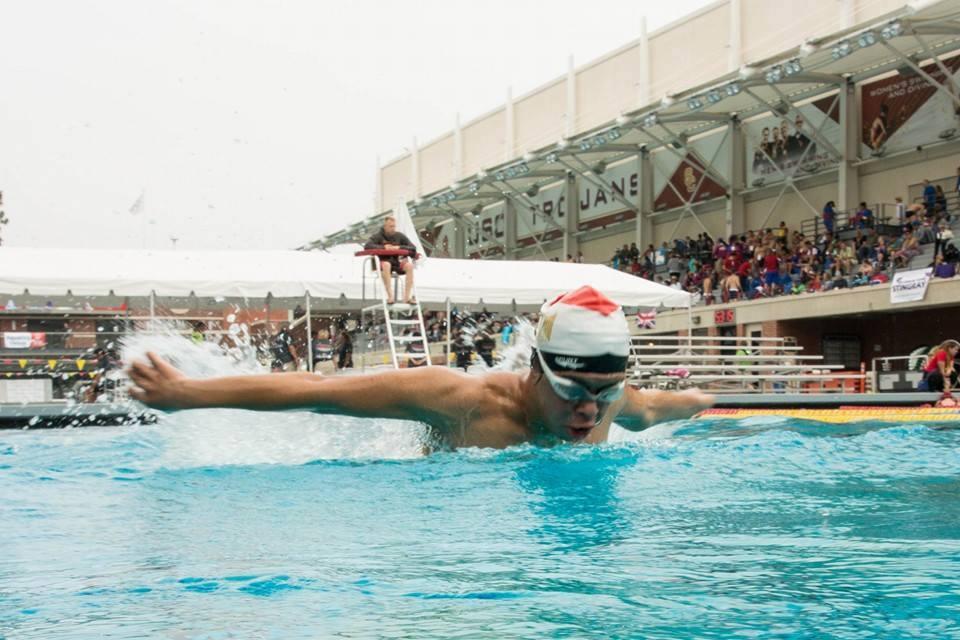 By Rana Kamaly, BECAUSE
Last summer, Egypt tore it up at the Special Olympics in Los Angeles, with 68 athletes winning 50 medals: Thirteen gold, twenty silver and sixteen bronze. How did these athletes manage to achieve so much, leaving behind so much of the rest of the world and their fellow Olympian colleagues? It's a story of ongoing investment, personal strength and world-class standards.
A 1996 study claims that over one and a half million people in Egypt live with a mental disability and recent figures may be even bigger. Include their families in the equation and you have a huge number of people seeking to turn the burdens experienced by intellectually disabled people into advantages.
Mohamed Gaballa is 25 years old and has Down's Syndrome. He also has two Olympic gold medals in swimming and a bronze medal in handball. Today, he's well aware that he's a champion but as his sister Noha says, it was not always this way. "Before [he began training], Mohamed didn't have an aim in life. He was just dependent on everyone and envied us for having a life outside home," says Noha. Then, he became an athlete.
"Mohamed has been playing sports for fourteen years now," continues Noha. "It changed his life,and our lives as a family. Sports helped him release all his energy outside home, which is a relief. He became confident, it gave him a purpose to wake up every morning. Sports have made him a very happy person. Also, traveling with the team made him have more experiences and stories to share."
I spoke to Ayman Abdelwahab, president of the Special Olympics in the MENA region, to hear about the benefits of sports for the intellectually disabled.
"Sports is not just about helping them burn energy in a productive way," says Abdelwahab. "It also helps them concentrate better, improves their motor and social skills, enhances their team work and self esteem and challenges their minds."
The fact that Gaballa also now holds down a job as a secretary at the Egyptian Special Olympics committee certainly goes a long way to prove Abdelwahab's point. "It just transforms what could have been a destructive human being into a super productive one."
In fact, intellectually disabled people in Egypt may even be at an advantage when they enter the sporting world. "They learn super fast and very concisely, so they can excel faster and better than intellectually abled athletes in many cases."
There is also the comparative excellence of the Egyptian Special Olympics program bringing the athletes' talent to the fore. While sports for the general public are rarely available, the support for intellectually disabled athletes is exemplary. Starting from the age of eight, anyone with an intellectual disability can join the Special Olympics officially, no questions asked.
"All you have to do is come," says Abdelwahab. "We will do all the physical and medical tests, treat you for any illness you have, put you in the correct group, find out through trials what's your best sport, provide all the training and clothes necessary and cover travel and camp costs whenever it's needed. We even give parents some sessions on how to keep their kids fit, healthy and help them become champs."
The Special Olympics in Egypt has at least one training facility in every governorate, for all Special Olympics sports (excluding those related to skiing). It is fuelled by generous sponsorships — Coca Cola and TEData being prominent contributors — as well as committed and trained volunteers.
"Most of our trainers are volunteers and we give everyone training sessions on how to work with people with special needs regardless of their background," Abdelwahab says.
That level of support leads to immense participation: Abdelwahab says in Egypt there are 30,000 registered athletes in the Special Olympics and 150,000 in the Middle East. From the athletes through to the trainers, it's an enormous success story.
But it might not necessarily have gone that way. The Special Olympics has a history of struggle for recognition of the strengths of intellectually disabled people.
We can take the story back to 1968, when the American Eunice Kennedy Shriver realized that her intellectually disabled sister Rosemary was a talented sportswoman. Kennedy Shriver created the first special sports tournament, sending invites to 140 countries. The response? One… and a half countries … ish, replied (Canada and some US states). But she continued fighting until the Olympics committee recognized and approved the Special Olympics in 1988. The first games were held in Chicago with only 170 athletes in three sports.
Egypt's part begins with Abdelwahab's aunt, the late Magda Moussa. In 1994, Moussa was the principal at a private school, when her friend's son was born with special needs. Her friend "… had to fight to get him in school, so that he could get a proper education," says Abdelwahab. The misinformation around intellectual disability was profound; some people still believed it was hereditary, or even contagious. This led to a culture of shame around intellectually disabled people. Moussa's tireless campaign work fought this. "She did public awareness campaigns in schools that we still do today … to help people understand what intellectual disability is and how to deal with it," says Abdelwahab.
Against the backdrop of this work, Moussa became the director of the Special Olympics committee in Egypt. And this sowed the seeds of the Egyptian success that we all basked in, last summer 2015.
What this tells us is about how hardship can reap success but it also is the fruit of hard work that needs ongoing support. To volunteer, know more or support the Special Olympics committee in Egypt, see their website.
---
Subscribe to our newsletter
---