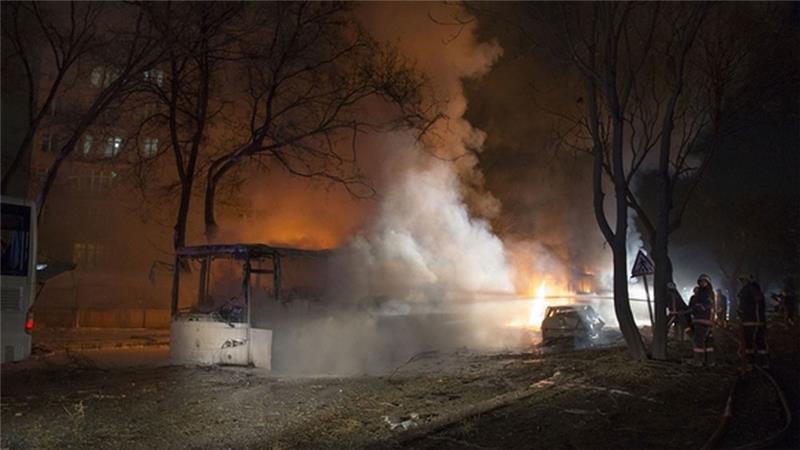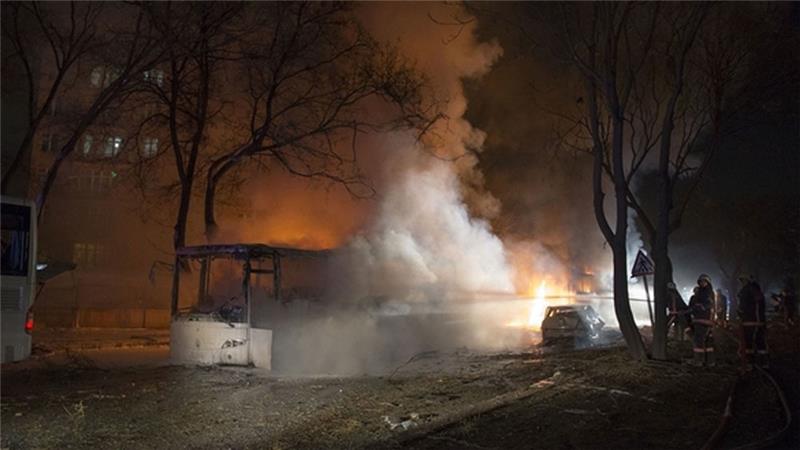 At least 28 people have been killed and another 61 have been injured in a car bomb explosion targeting a convoy of military vehicles in the Turkish capital city of Ankara on Wednesday, Agence France-Presse reported.
While it remains unclear thus far who was behind the bombing, Turkish President Recep Tayyip Erdogan vowed to retaliate against those responsible, while the spokesman of Turkey's ruling party denounced the event as "an act of terrorism."
Erdogan called an emergency security meeting following the blast, according to Al Jazeera English correspondent Zeina Khodr.
Turkish Prime Minister Ahmet Davutoglu was scheduled to travel to Brussels later this evening but cancelled his trip in light of the attack.
Meanwhile, the state radio and television board has imposed a temporary broadcasting ban.
Wednesday's bombing is the latest in a series of explosions in Turkey.
Last month, a large explosion rocked the Sultanahmet Square in central Istanbul, killing and injuring several people.
In October 2015, two large explosions in Ankara killed at least 99 people and injured dozens. The blasts targeted a peace rally that was calling for an end to violence between Turkish forces and the PKK, the Kurdish separatist group.
This story is developing.
---
Subscribe to our newsletter
---