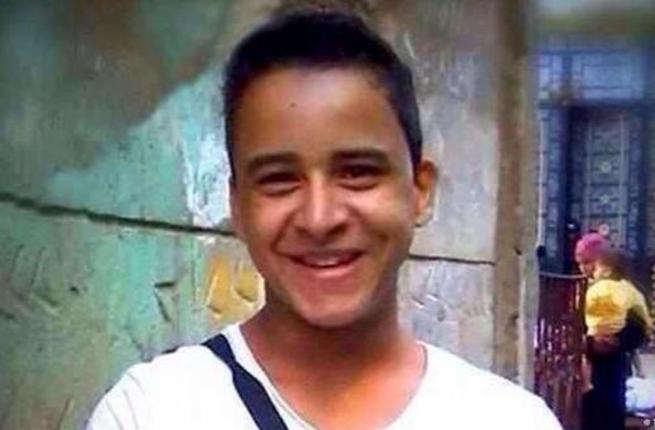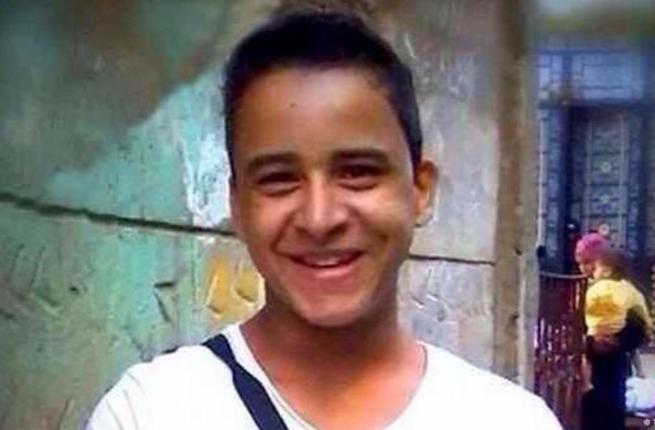 Egyptian high school student Mahmoud Mohamed Hussein was referred to State Security prosecutors on Wednesday after remaining in custody for over two years, an NGO following his case said.
The east Cairo prosecution referred the case to State Security prosecutors, citing lack of jurisdiction, the Association for Freedom of Thought and Expression (AFTE) said in a statement posted on Facebook. Typically, State Security prosecutors look into cases that affect national security.
Just a high-school student, Hussein, 20, has won over the sympathy of many because he was arrested while wearing a campaign shirt for an anti-torture group, called Nation Without Torture. He came to be known to many as the  "anti-torture t-shirt" detainee.
He has been in custody since January 25, 2014 and last month, the duration of his detention exceeded two years, which is the pre-trial detention limit set by Egyptian law. Two days after he completed two years in detention AFTE made a request to Egypt's highest prosecutor, calling for Hussein's release and saying that his preventive detention is void.
Article 143 of the Code of Criminal Procedure states that no person may be held in custody pending investigation or trial for more than two years, in connection with charges carrying a life sentence or death.
Yet, on February 7, Hussein's detention was extended by 45 days, which prompted 13 human local human rights organisations to strongly condemn the renewal of his detention. The extended detention, human rights organisations say is "illegal".
Hussein is accused of belonging to a terrorist organisation, possessing explosives, protesting and inciting protest, lawyer Mokhtar Mounir, who was previously involved in the case, previously told Aswat Masriya.
Hussein's older brother Tarek, known as 'Tito', has been campaigning for his brother's release for the past two years. In his latest appearance in a video posted by The Guardian marking the fifth anniversary of the 2011 uprising, Tarek said that he was proud that people haven't forgotten Mahmoud.
"Forgetting a prisoner is worse than their imprisonment," Tarek said in the video.
Last month, just a day after Hussein spent two years in detention, Amnesty International said in a statement that he is "is yet another appalling example of the ruthless and repressive tactics Egypt is resorting to in a bid to crush dissent."
The international watchdog says, "Hussein is among more than 700 detainees held for more than two years without being sentenced across the country."
---
Subscribe to our newsletter
---