The Egyptian Governor of Sohag, a city that lies on the west bank of the Nile, inaugurated a strange new globe of the Earth  on Thursday that has attracted jokes and mockery on social media.
This new globe, which appears to imply that South America is a weird clump of land while Australia is strangely close to its offshore detention centers, was inaugurated in an attempt to 'beautify' the entrance of a bridge in the city.
According to the governor, who was also joined by Sohag University's President, the globe is a representation of a geographical drawing for the entire world and will act as a "guide and reference" for tourists and investors.
#Egypt's latest freak monument sees, in Sohag, a globe that came out of the wash or tectonic plates gone rogue. pic.twitter.com/wM4pmfB26H

— Amro Ali (@_amroali) February 20, 2016
The new statue, which follows a series of unfortunate events where statues have received mockery instead of praise, was reportedly built by a military division that works on 'national service projects'.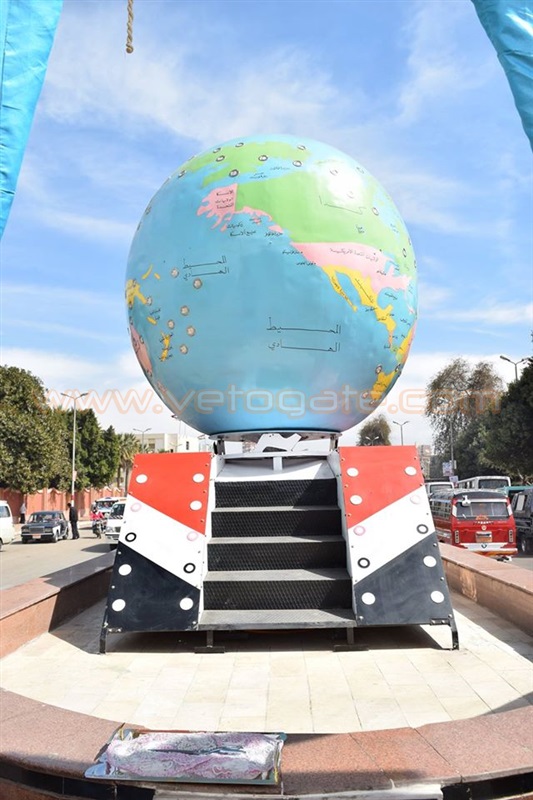 While there have been debates about the true size of the world's countries, none have gone as far as changing the shape of countries and whole continents.
The Mercator map, which is what is taught at schools, has been criticized for exaggerating the sizes of 'developed' countries in the North at the expense of countries nearer to the equator.
Nevertheless, no academics have ever come up with such weirdly sized and formed countries at it remains unclear what the developers of this globe used as a reference. It is also equally baffling that neither the Governor nor the Sohag University President commented about the awkward results.