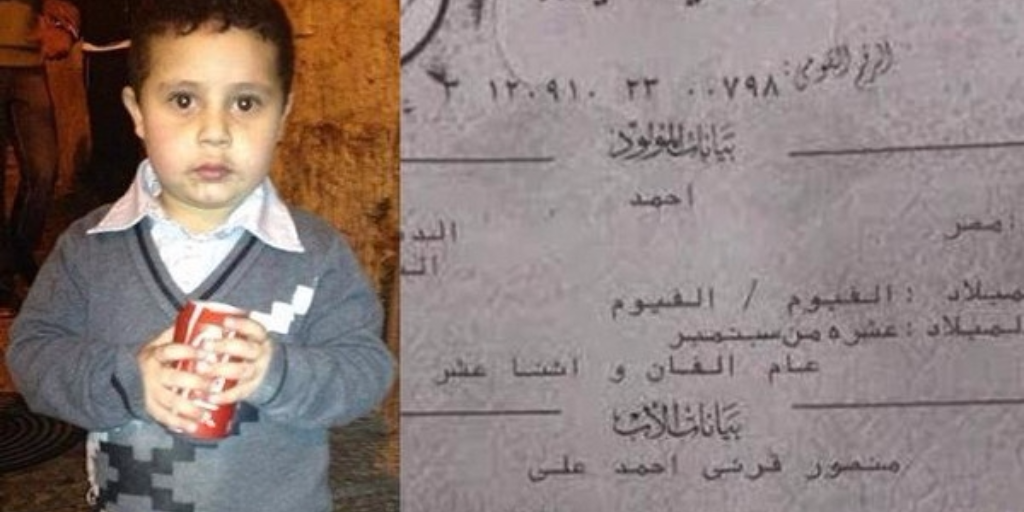 Recently news outlets across the globe reported that a four-year-old has been sentenced to life in prison on charges of murder in Egypt.
According to these reports, Ahmed Mansour Karni was sentenced in absentia to life in prison on charges of murder, vandalism and threatening public institutions. These charges relate to events that happened before Ahmed had even celebrated his second birthday.
While the charges are true, and Ahmed Mansour Karni was indeed sentenced to life in prison, Egypt's Ministry of Interior has explained that it was all just a 'mistake.'
In statements to the media, the Ministry's spokesperson said that the four-year-old had been cleared in 2015 after investigators discovered that the name had been misspelled. Instead of the toddler, police had meant to list his uncle Ahmed Korani Ali.
According to this statement, which was also repeated on Dream TV following an interview with the child's father, the uncle is the man who is wanted and will stand a retrial once caught (since sentences in absentia are retried when the individual is caught).
Despite these statements by the police, the father of the four-year-old cried on Dream TV, during an interview on Al-Ahsera Masaan, for his son to not be taken from him.
Still, police said that the boy will not be arrested and that this was all just an administrative mistake. It remains unclear whether this 'mistake' will be fixed through the courts or whether the young boy will grow up with false charges on his record.
---
Subscribe to our newsletter
---