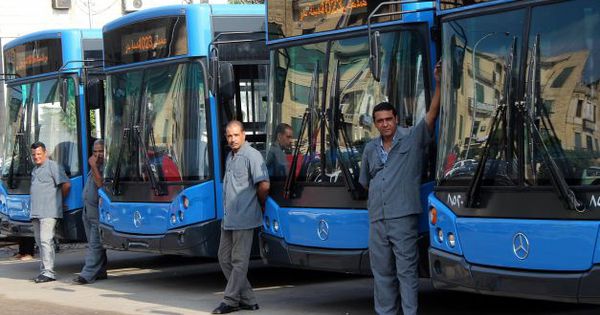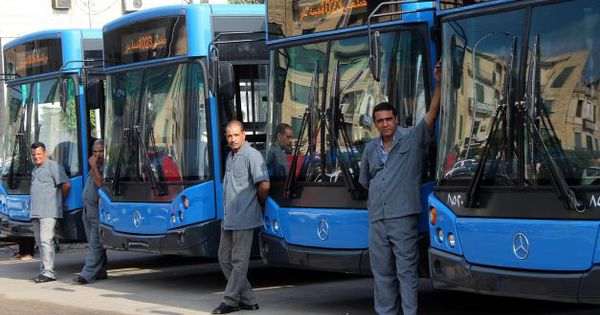 Public bus drivers in Alexandria, Egypt's second largest city, went on strike Sunday morning, closing down all of the city's garages and workshops, financial newspaper Al-Borsa reports.
The striking workers are demanding a boost to their bonuses to amount to 300 percent of their base salaries, claiming that the management of the Alexandria Transport Authority receives bonuses amounting to EGP15,000, while workers only get EGP 150.
According to bus drivers speaking to privately-owned Youm7, some of the transport workers do not receive any bonuses at all.
The workers also demanded that the "arbitrary" 20 percent salary reductions that have occurred during the past 7 months be halted, saying that they also ought to receive 15 percent of the total revenues they bring in.
The workers called for the dismissal of the head of the Public Transport Authority Khaled Eleiwa due to his inability to fulfill their needs.
A workers representative said that the strike will continue until their demands are met, claiming they have "exhausted all legitimate means" to halt what they see as unfair measures implemented by the company management.
On his part, Eleiwa said that negotiations with the bus drivers are underway.
As Alexandria heavily depends on public buses, the strike has resulted in overcrowded streets and traffic jams, prompting the army to provide some of their vehicles to assist in the pressing situation.
Egypt's public transport workers have gone on strike several times in recent years. In 2014, public bus and tram workers in Alexandria stopped their work over the lack of response from the government to include them in the national minimum wage. Public bus drivers in Greater Cairo staged a similar strike the same year.
Since the 2011 revolution, there has been an increase in the number of strikes across Egypt over poor wages and lousy working conditions.
---
Subscribe to our newsletter
---