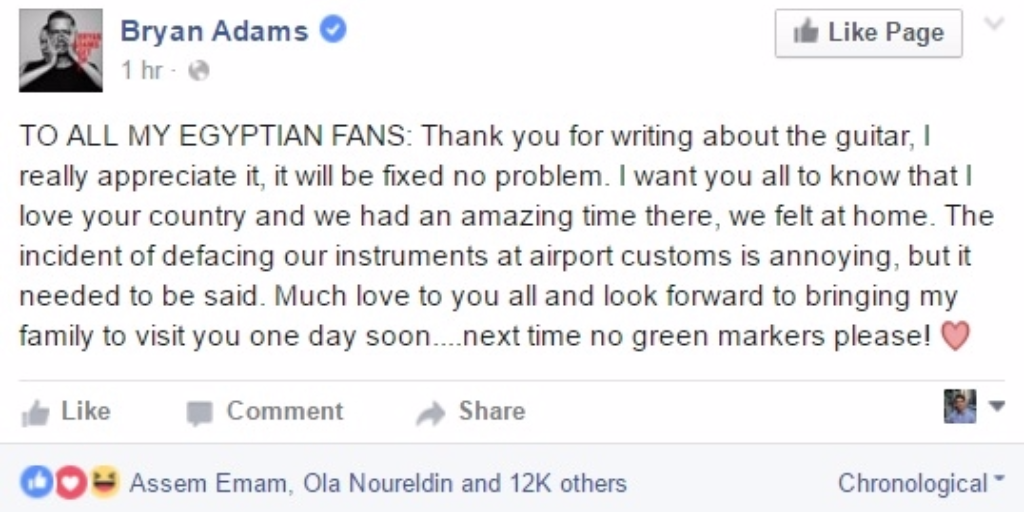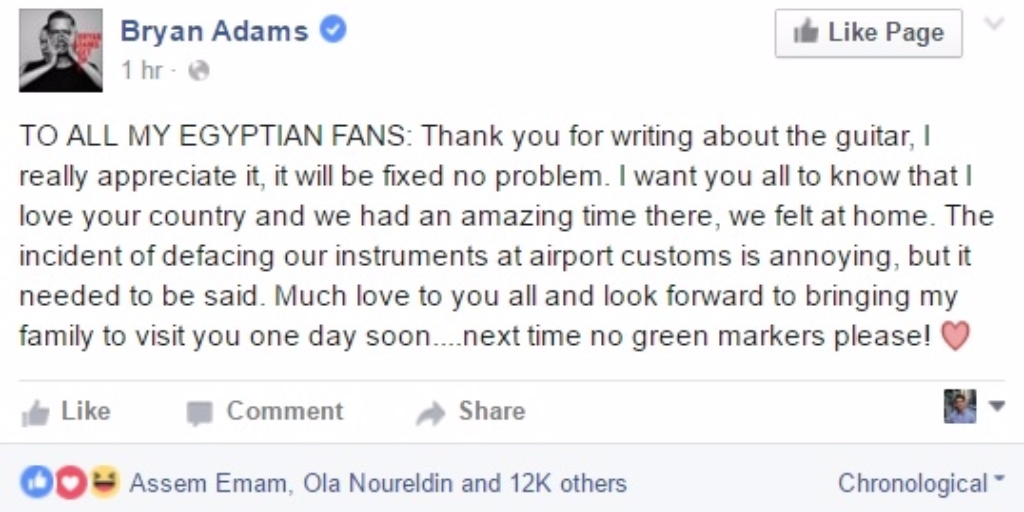 Less than a day after a social media post by Bryan Adams detailing how his guitar was vandalized by custom officials went viral, the Canadian singer and songwriter posted an update thanking his Egyptian fans for the support.
"Thank you for writing about the guitar, I really appreciate it, it will be fixed no problem," said Adams on Facebook.
"I want you all to know that I love your country and we had an amazing time there, we felt at home."
In a separate interview with AFP, Adams revealed that airport customs officials had been reluctant with even allowing his equipment into the country.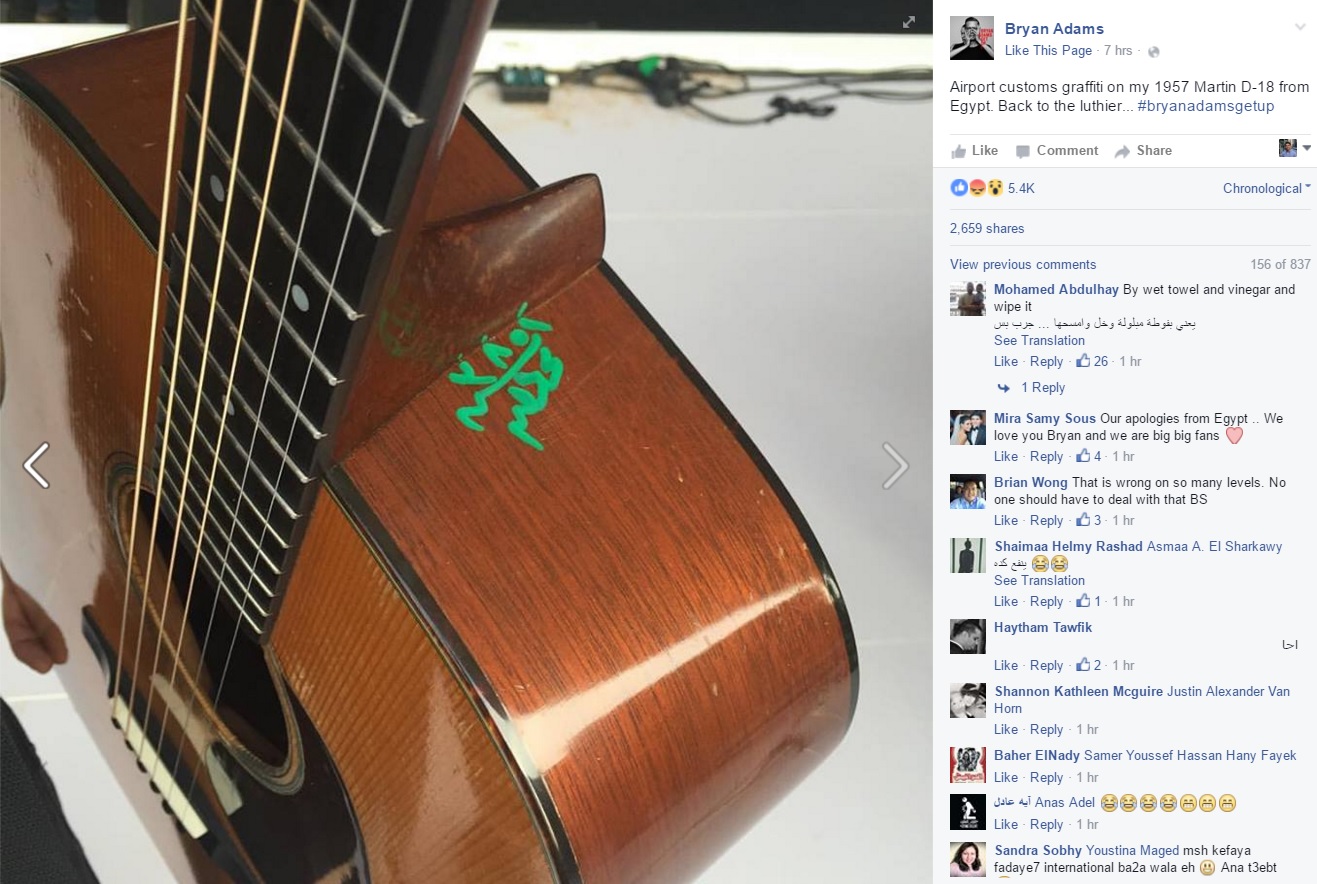 "We almost didn't get the equipment into the country, and when we did it was all marked like this," said Adams about his guitar and other equipment.
The singer, best known for singles such as "Everything I Do" and "Please Forgive Me", visited Cairo for a short trip where he played music at the Pyramids.
Bryan Adams, who hash-tagged that he "loves it here", appears to have stayed at the Mena House Hotel, right near the Pyramids.
On Instagram, the singer posted a few photographs and videos of his brief visit to Cairo, primarily revolving around the Pyramids.
Despite having a good trip, Adams later posted a photograph of his 1957 Martin D-18 guitar with green markings. According to Bryan Adams, "graffiti" was made by airport customs as he was leaving Egypt for Australia.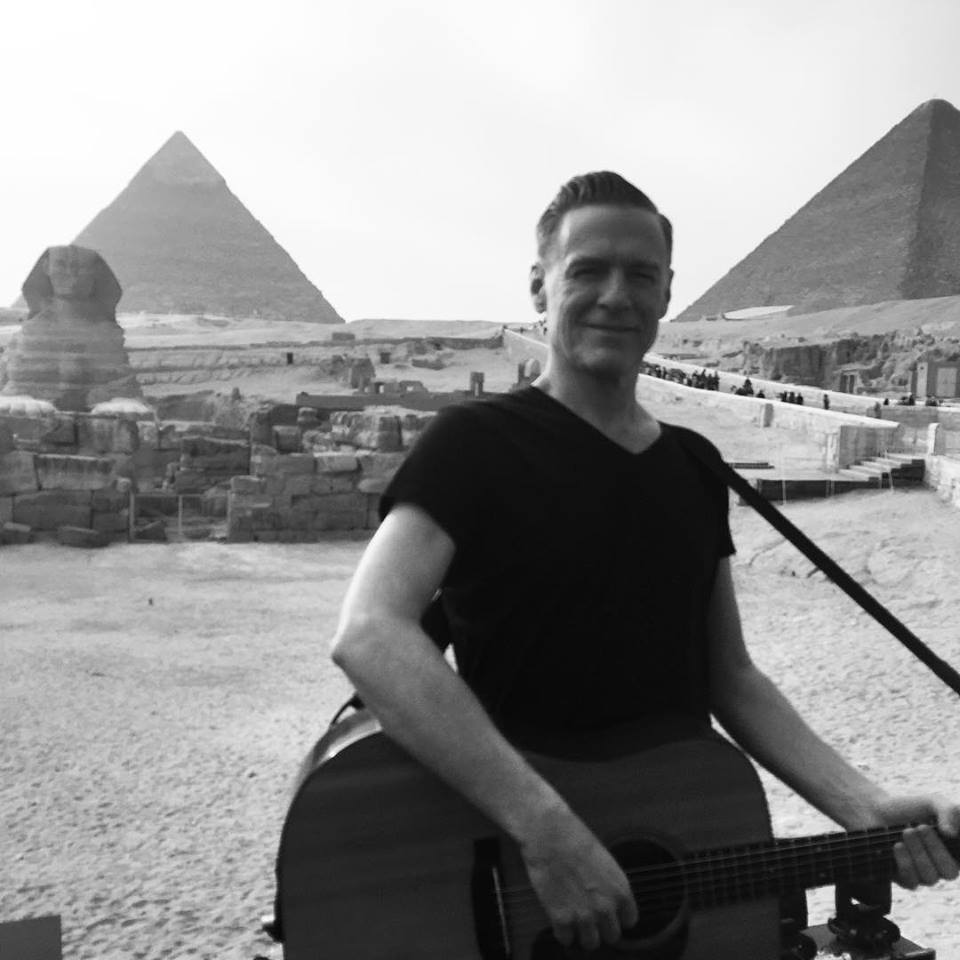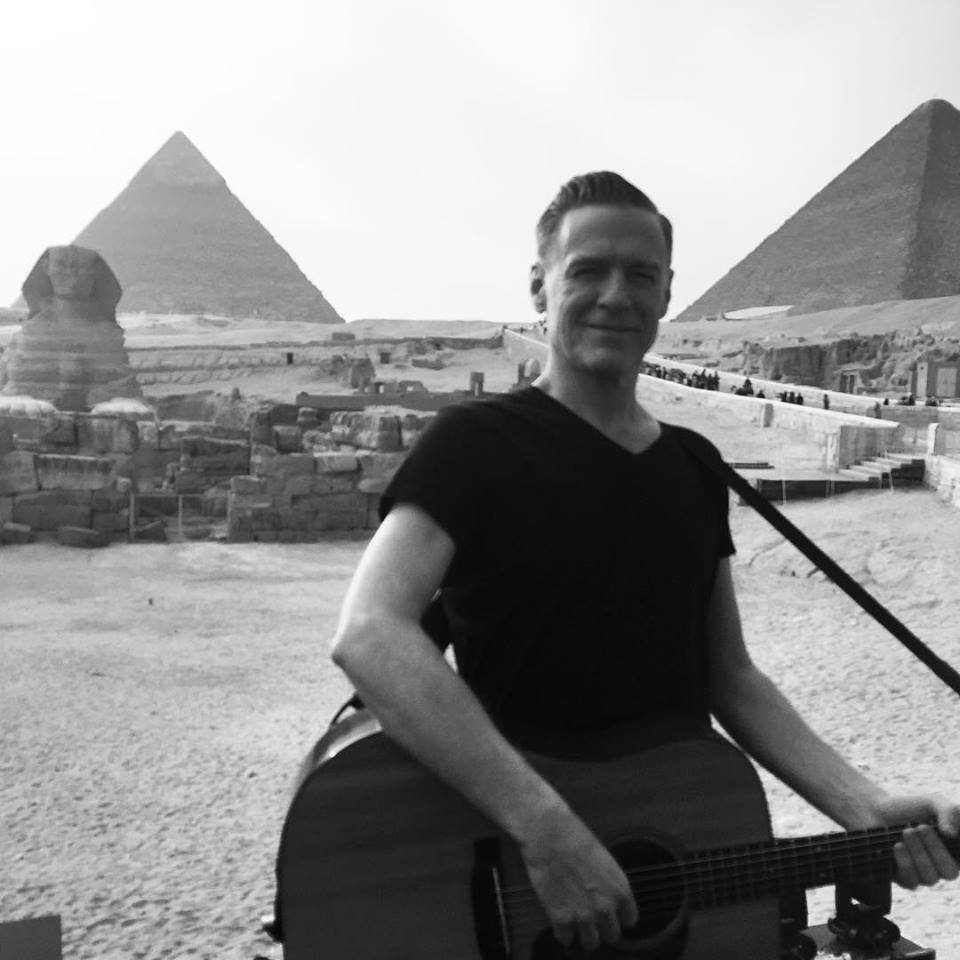 Responding to the incident, many Egyptian social media users apologized profusely, with some even condemning Egypt's airport customs for the move. Some Egyptians even tried to provide advice as to how to remove the green markings.
However, despite the unfortunate incident, Bryan Adams has promised to return.
"Much love to you all and look forward to bringing my family to visit you one day soon," said Adams on Facebook. "[N]ext time no green markers please!"
---
Subscribe to our newsletter
---