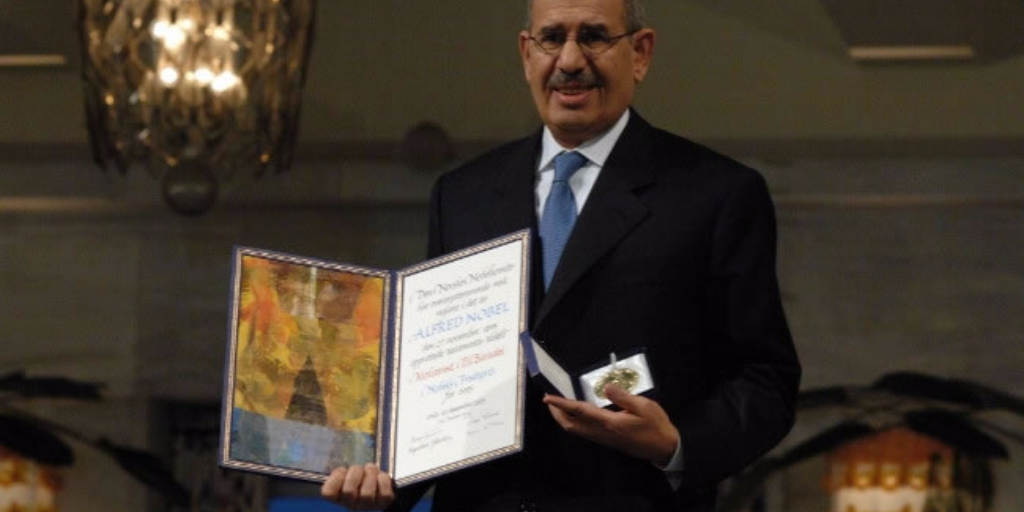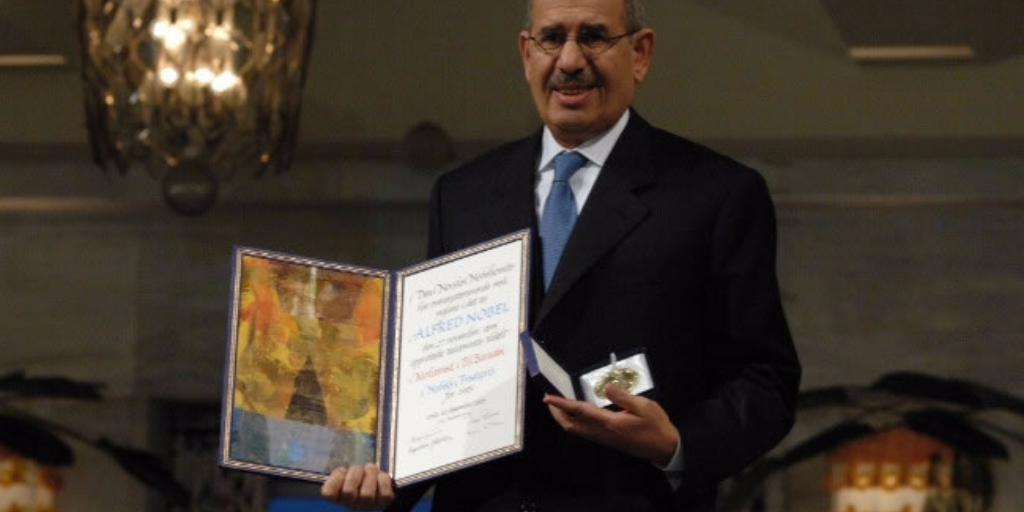 The name and photograph of Mohamed El Baradei, former interim vice president of Egypt and head of nuclear watchdog International Atomic Energy Agency (IAEA), have been erased from a list of Egyptian Nobel laureates in fifth-grade school books, privately-owned al-Tahrir newspaper uncovered.
El Baradei was awarded the Nobel Peace Price in 2005 as Director General of the IAEA for his and his colleagues' "efforts to prevent nuclear energy from being used for military purposes and to ensure that nuclear energy for peaceful purposes is used in the safest possible way."
El Baradei was removed from a list of Egyptian Nobel Laureates that included former President Anwar Sadat and renowned scientist Ahmed Zewail.
Being appointed interim vice president in July 2013 following the military ouster of then-President Mohamed Morsi, El Baradei resigned just weeks later in protest of the new government's violent crackdown on Muslim Brotherhood supporters.
In response to the removal of his name from the list in the fifth-grade textbooks, El Baradei said he had "no comment" regarding the Ministry of Education's decision, but added, "human values will in the end triumph."
According to an unnamed source in the Ministry of Education speaking to Youm7, El Baradei's name was removed at the request of parents and teachers over his "hostile, anti-government comments" and to "avoid any distraction or disputes among the students."
Dating back to the early years of the Republic, Egypt has infused pro-government narratives in school books and since 2011 there has been accusations of increased politicisation of the curriculum and exam questions.
---
Subscribe to our newsletter
---