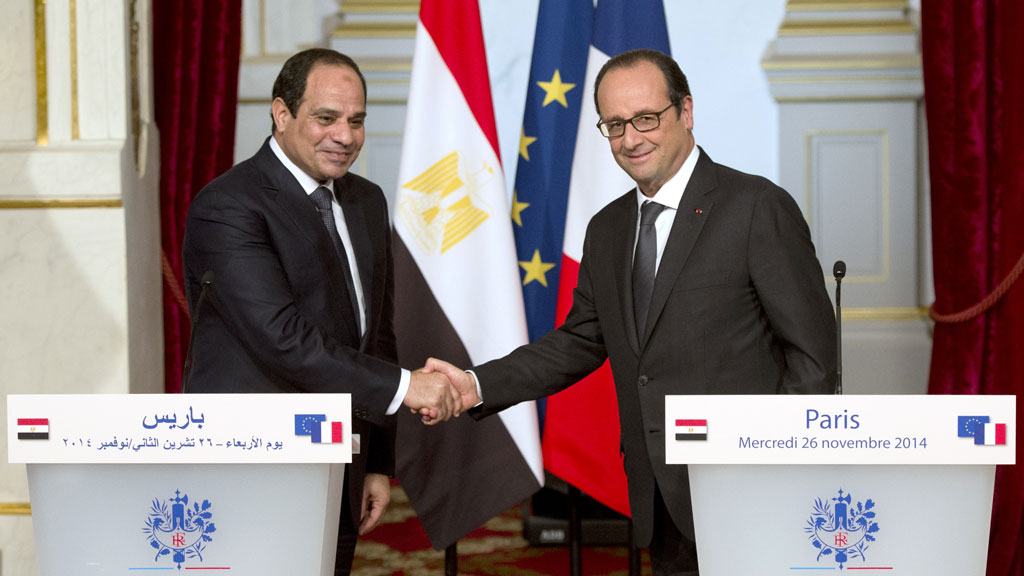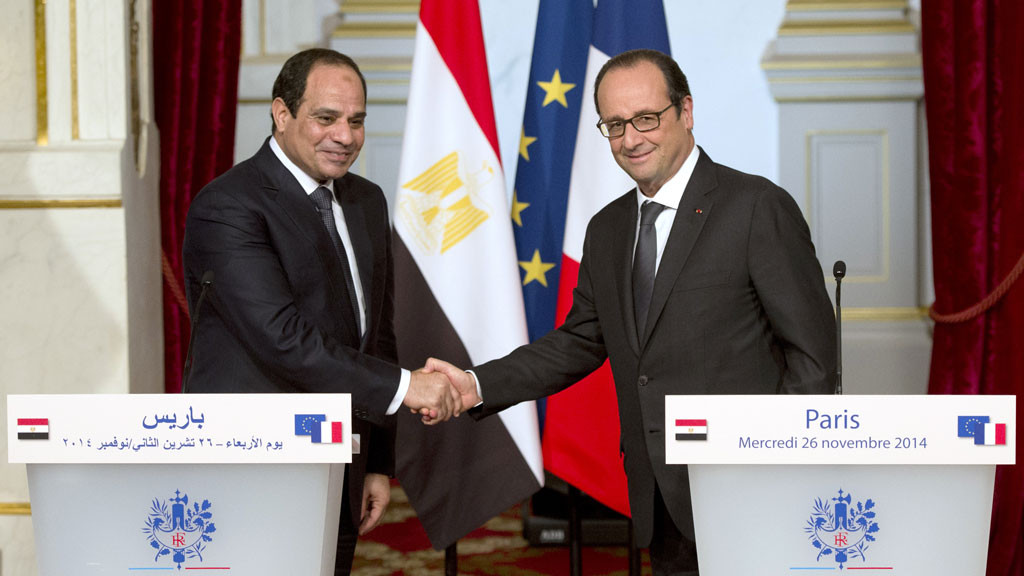 French President François Hollande is expected to ink 30 agreements with Egypt during his visit to Cairo later this month, France's ambassador to Egypt said on Sunday.
According to Ambassador Andre Parant, Hollande is set to land in Cairo on April 18 for a four-day visit and is set to sign agreements in the fields of energy, vocational training, culture and tourism.
Hollande, who will be accompanied by "two or three" ministers and as many as 60 businessmen, is also expected to discuss furthering military cooperation between Egypt and France.
Parant noted that the annual trade between France and Egypt currently amounts to EUR 2.5 billion but that the two countries are keen to further boost French investment in Egypt.
France and Egypt have nurtured their bilateral ties over the last several months, particularly in terms of military cooperation.
Last year, the two countries signed a deal worth EUR 950 million for Egypt to purchase two Mistral warships, with Saudi Arabia expected to contribute a "significant" portion of the financing.
Egypt also purchased 24 Rafale fighter jets worth EUR 5 billion early last year. The February 2015 deal also included the purchase of a frigate and missiles from French aircraft manufacturer Dassault Aviation.
---
Subscribe to our newsletter
---