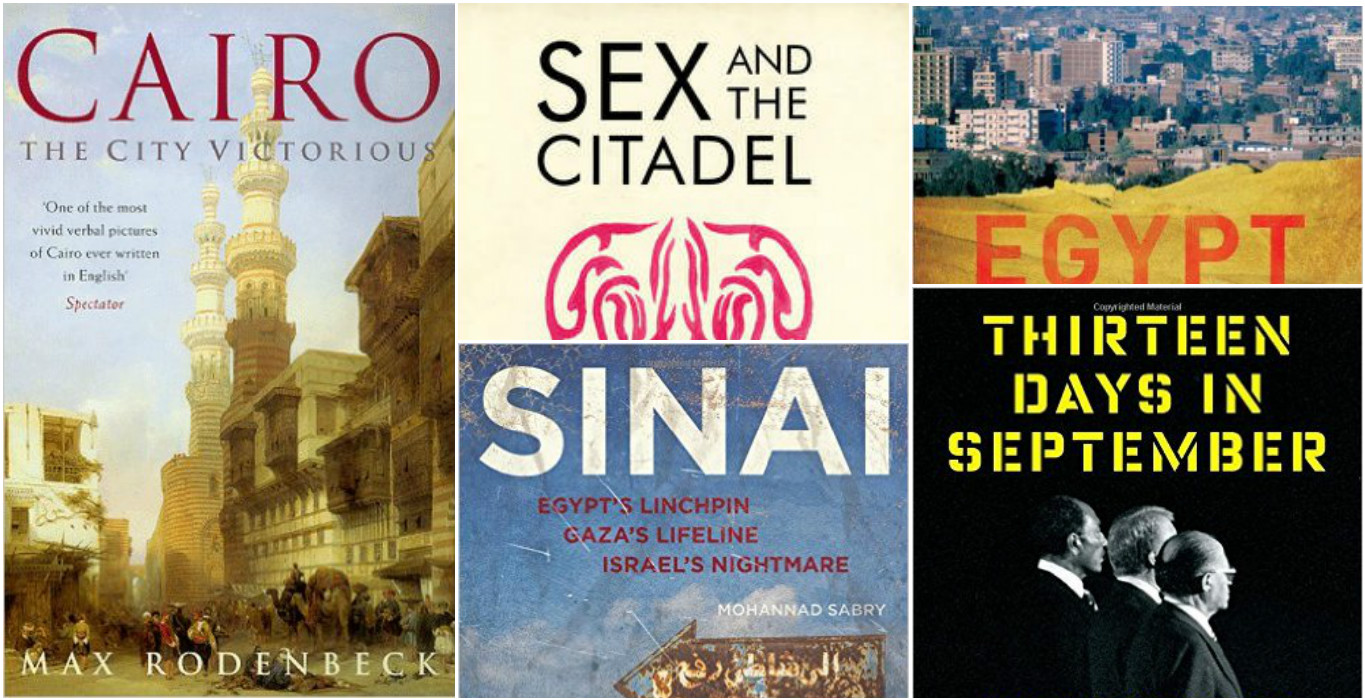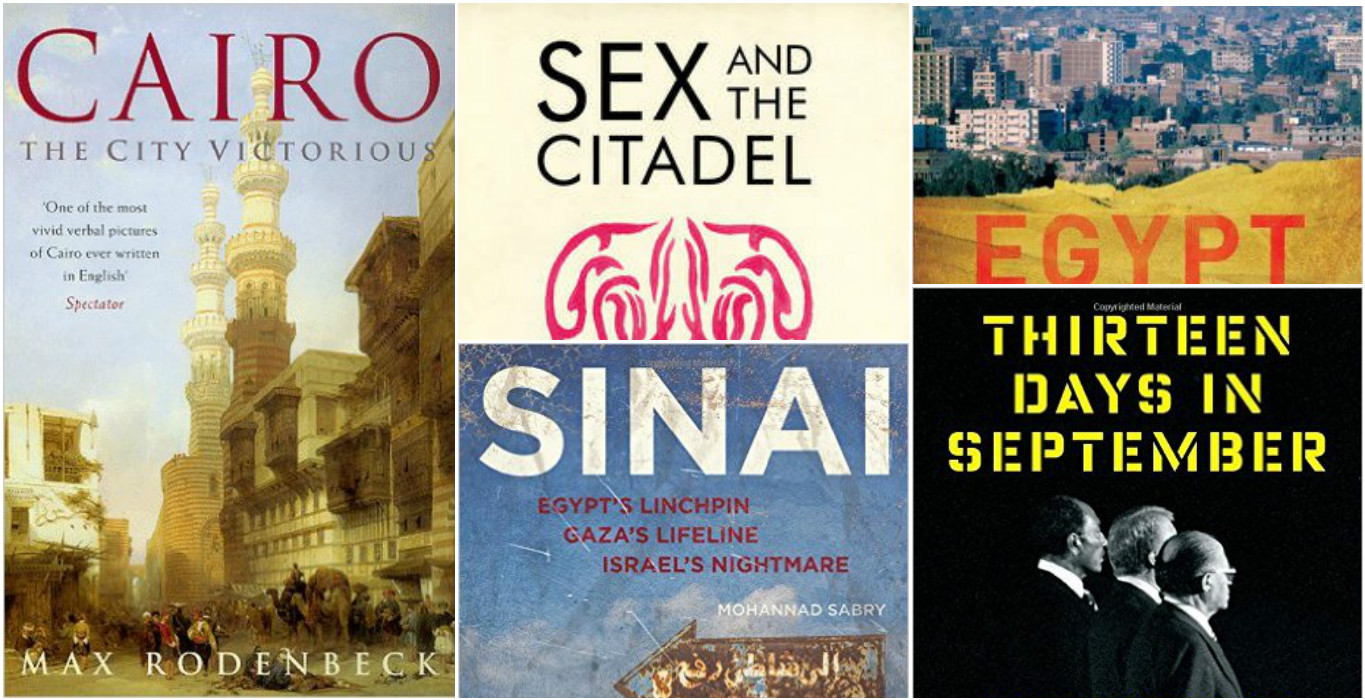 With summer coming up, it's high time to get your holiday reading list in order.
Whether you're interested in Egypt's early and modern history, its foreign policies, or even about the lives of everyday Egyptians and women's rights, below are ten books you should add to your reading list in 2016.
Cairo: The City Victorious – Max Rodenbeck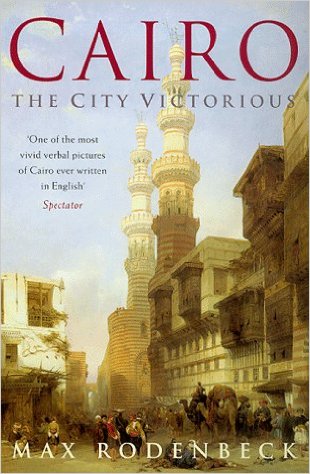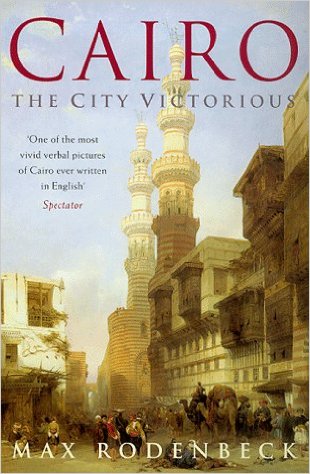 If you live in Cairo and you only have time to read one book on this list, make sure it is this one. Covering the city's history from its early beginnings of Pharaonic power to the urban jungle it is today, Rodenbeck weaves a trove of interesting facts and stories into a very vivid style of writing. This book will either make you yearn to return to Cairo or inspire you to get off your couch and step into the dust, noise and bustle to explore your hometown.
Walls of Freedom: Street Art of the Egyptian Revolution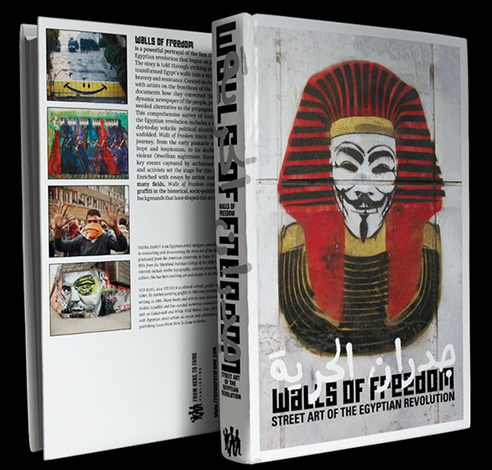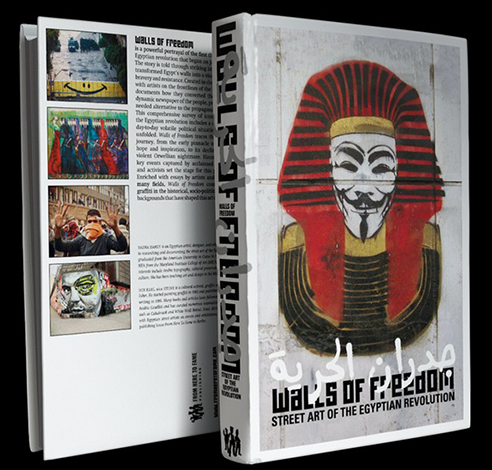 Forget all the other books you've seen about revolutionary graffiti in Egypt, this is the only one you need. With essays by Egyptian political analysts and graffiti artists, a comprehensive timeline of events and – of course – a wealth of pictures of graffiti pieces and revolutionary events, this is not just a pretty picture book, but an exhaustive record of the early years of the Egyptian revolution. With many of the works presented in the book having been painted over and lost forever, this book has become an important historical reference that will be of immense value for researchers and analysts of the revolution in Egypt for years to come.
Unfortunately, it might not be easy to get your hands on this book if you are in Egypt, because it has reportedly been banned from entering the country.
Playing Cards in Cairo – Hugh Miles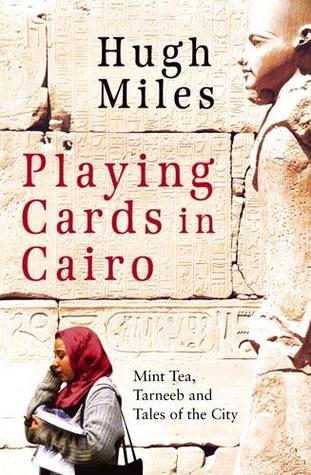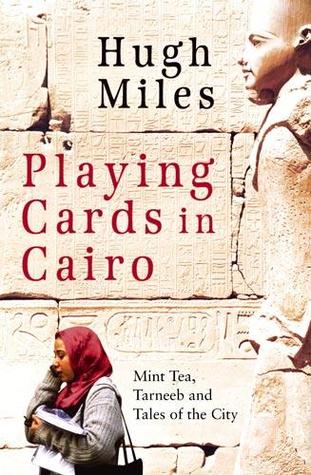 This semi-autobiographical novel gives an intriguing peek into the everyday lives of four middle class Egyptian women. An English journalist comes to Cairo to work as a freelancer and befriends an Egyptian woman and her close friends. He joins their weekly games of tarneeb, an Egyptian card game best explained as a regional version of Spades, and learns about their daily struggles and the pressure society puts on them to marry, be a good wife, and not dream too big
Sex and the Citadel – Shereen el-Fiki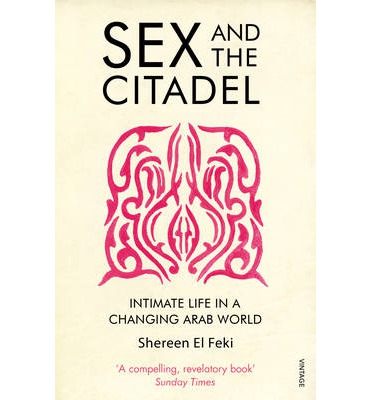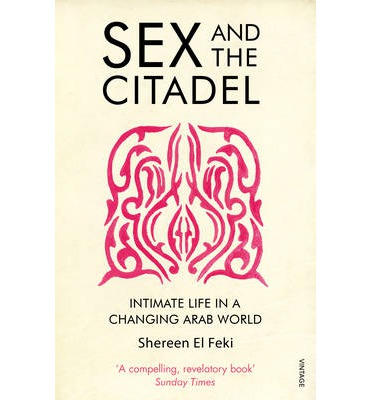 El-Fiki addresses the problematic relationship with sexuality and women's rights in the whole of the Arab world in this book, but most of her research is based on Egypt, making this another must-read.
"If you really want to know a people, start by looking inside their bedrooms," El-Fiki writes as she uncovers taboos and double standards and explains how societies that were once comfortable with and very open about sex have turned it into something shameful and restricted.
The book covers a lot of depressing subjects like forced marriages, prostitution, female genital mutilation, rape and abortion, but El-Fiki manages to keep her tone of writing upbeat. Her conclusion after five years of research however, is not so optimistic: it will be a long time coming before anything resembling a sexual revolution will touch down in the region. As one of the activists interviewed by El-Fiki estimates: "Not now; maybe after two centuries."
Sinai: Egypt's Linchpin, Gaza's Lifeline, Israel's Nightmare – Mohannad Sabry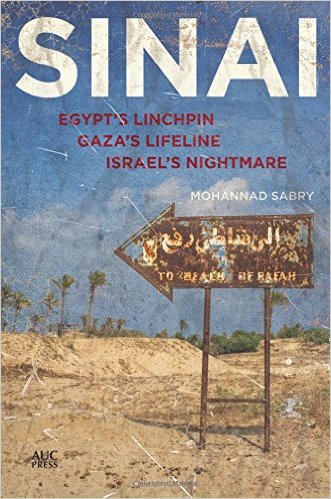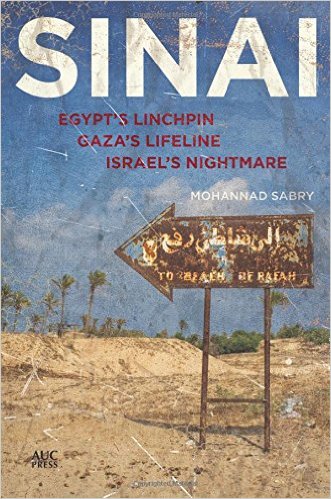 This book was released in the United States in November 2015, but is still not easily available in Egypt itself. That's no wonder, considering the area the book covers, North Sinai, is off limits to reporters, making it extremely difficult to get reliable information out of the place which nowadays essentially serves as the Egyptian headquarters of IS.
Sabry explains how decades of neglect by the authorities and their consistent discrimination of its Bedouin population have turned North Sinai into a massive security risk, not only for Egypt, but for the wider region. An important read and a pretty grim look at the prospects for political stability in Egypt.
What's Really Wrong with the Middle East – Brian Whitaker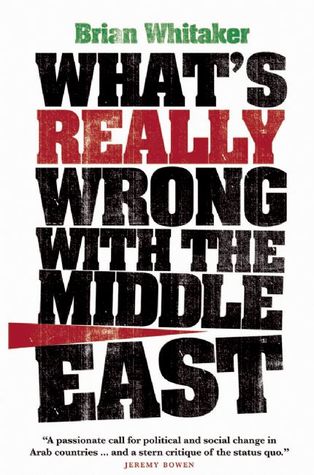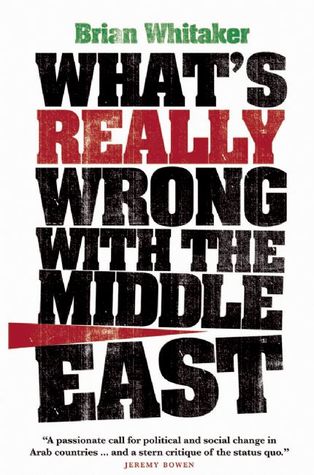 Another book that covers the whole region and not just Egypt, but nonetheless an essential read for anyone living in Umm el Donya. After reading this book you will have a better understanding of several concepts you will come across on a daily basis in Egypt, such as wasta (nepotism), baksheesh (tips) and ra'i el duktur (whatever your professor at university says is right).
Don't let the derogatory title of this book put you off, as Whitaker writes about the region with a lot more compassion and understanding than most writers on the Middle East tend to do. Whitaker sets out to address several societal and political problems which he argues obstruct progress in the Middle East. The issues are explored through lively examples in which Arabs lead the narrative, making this an easy read. Where possible Whitaker backs up his arguments with facts and he doesn't hesitate to offer some solutions for the problems he uncovers.
In Whitaker's own words, "The problems of the Middle East are always someone else's fault. While the West blames dictators and extremists, Arabs often turn the tables, blaming centuries of foreign interference. Both sides are right, up to a point, but they both also ignore a large part of the picture." Whitaker paints us that picture.
Egypt on the Brink – Tarek Osman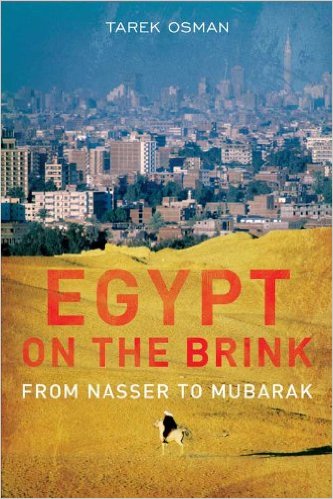 Published just weeks before the start of the Egyptian revolution, this book outlines exactly why Egyptians wanted change. Osman begins by describing Egypt before the 1950s: a flourishing country praised for its religious pluralism, cultural heritage and cosmopolitanism. But after decades of blatant mismanagement by the Nasser, Sadat and Mubarak governments, the Egypt as we know it today was created: a nation with a largely un(der)employed and un(der)educated population, religiously divided and economically hanging on a thread. Osman describes the people, policies and events responsible for this and hints at a boiling point that came sooner than even he expected.
Thirteen Days in September – Lawrence Wright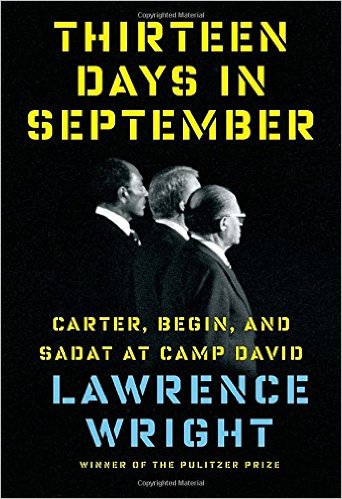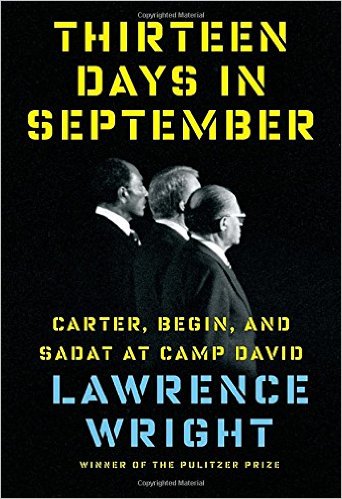 A day-by-day account of the 1978 Camp David conference, where president Jimmy Carter persuaded Israeli Prime Minister Menachem Begin and Egyptian President Anwar Al-Sadat to sign the first peace treaty in the modern Middle East. Wright switches perspective throughout the book and portrays all key players in-depth, offering great insight into what was at stake for each of the parties involved. You come out with a clear understanding of why this accord was so important, and yet so difficult to reach, and get a few excellent lessons in foreign diplomacy to boot.
Even if you're not interested in the peace treaty, this book is worth the read for the descriptions of Sadat's weird habits alone. Apparently the former President of Egypt lay on the floor of his bedroom with a scarf over his eyes for an hour every afternoon and drank several shots of vodka a day to 'stimulate' his heart. Air-conditioning was forbidden no matter how hot it was because Sadat believed it made him sick. Instead he had an aide wipe the sweat off his face with a handkerchief whenever needed.
Inside Egypt – John Bradley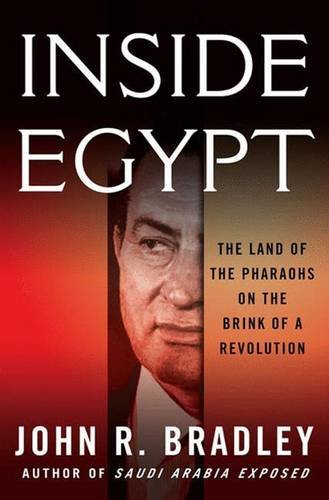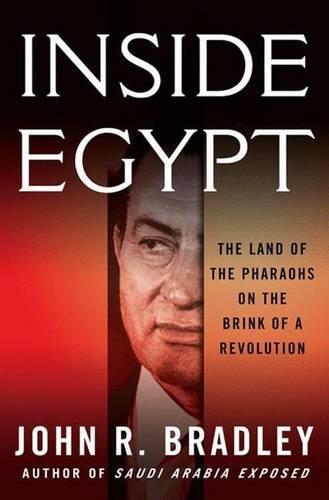 Another insightful book that predicted the Egyptian revolution and it got briefly banned for doing so when it was first published in 2008. The main difference with Osman's book is that Bradley takes a more national perspective and covers a shorter time period as he mainly focuses on the Mubarak government. Bradley also mixes in far more personal anecdotes from ordinary Egyptians, giving a better idea of the real effects of government policies on everyday life. Interestingly, the title of the Arabic translation of this book is 'In the Heart of Egypt', no doubt because of the personal stories.
Understanding Cairo – David Sims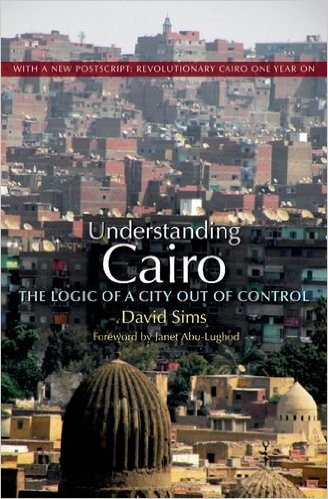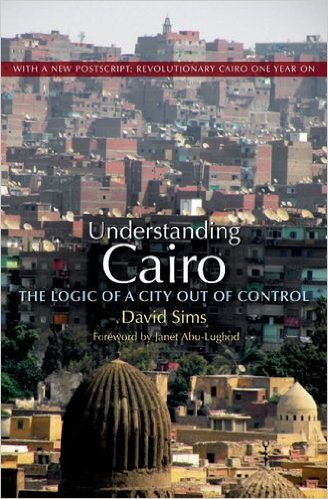 The subtitle of this book is 'The Logic of a City out of Control', and anyone who has ever spent a day in Cairo knows exactly what that means. Everything in the city seems to be totally chaotic, but somehow it works. Sims, an urban planner and economist, explains why. In short, it's the inhabitants who make it work. If the government won't build them an overpass, they will pool money and do it themselves. If there is no affordable housing, they will squat on roofs of buildings or build make-shift homes on plots of land that were deserted by previous owners. If the government won't organize public transport for their daily commute, they set up informal minibus routes.
Sims also strongly criticizes the seemingly boundless fascination of the Egyptian government with building satellite cities around Cairo, as the lack of infrastructure and facilities makes most of these far away suburbs completely unlivable. Sims delves deeper into this issue in his latest book 'Desert Dreams'. The abundance of facts and figures make Sims argument very convincing, but at times a little dry. However, if you make it through those parts, Understanding Cairo' will provide plenty to ponder when you're stuck in Cairo traffic again.
---
Subscribe to our newsletter
---