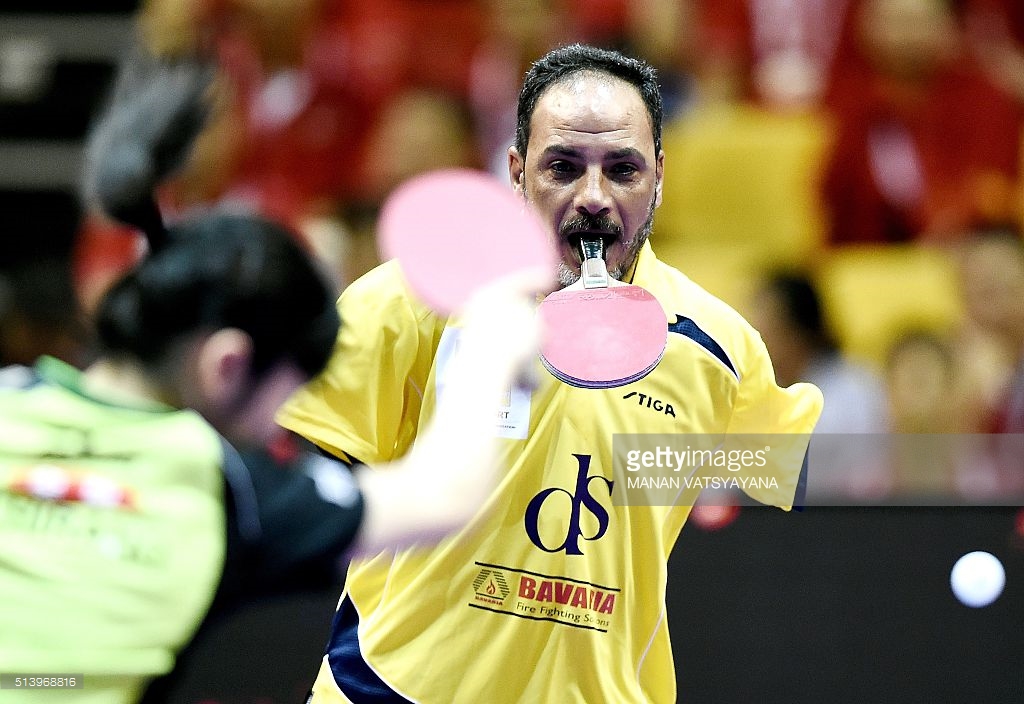 Egyptian table tennis player Ibrahim Hamato, an amputee who plays table tennis by putting the paddle in his mouth, has qualified for the 2016 Summer Paralympics following his performance at the African Qualifications.
Despite having lost both his arms due to an accident when he was 10 years old, Hamato has nonetheless managed to secure a number of victories throughout his career, including cinching second place at each of the 2011 and 2013 African Championships, as well as the 2013 Egypt Open.
41-year-old Hamato is set to compete at the Summer Paralympics in Brazil from September 7 to September 18 later this year.
"Three years after my accident I wanted to play again by holding the racket under my arm but it didn't work out. After trying different options, I found myself playing with my mouth," the player said.
---
Subscribe to our newsletter
---