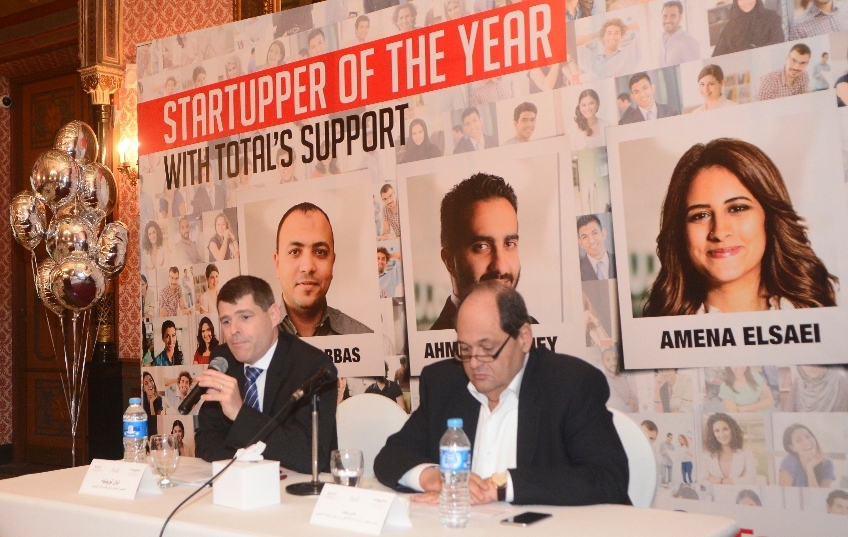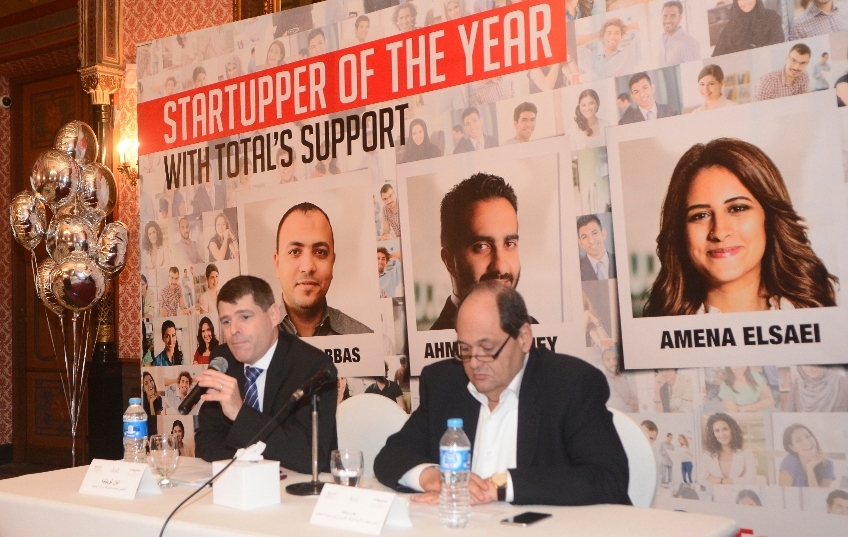 Three Egyptian startups cinched the top three spots in the "Startupper of the Year 2016 by Total" competition last week, landing a total of EGP 320,000 in financial grants.
The winners of the competition were rewarded for their innovative ideas to solve critical issues in the health and agricultural sectors, as well as the social life of persons with disabilities, making the winning pool of projects highly diverse.
Ahmed Abbas, whose Sun City Energy Project landed the top spot in the competition, developed efficient solar-powered water pumps to meet the needs of five million Egyptian farmers.
Meanwhile, the second winner Ahmed El Keiey, said that his project, Tech for Cause, is based on the idea of connecting patients to healthcare resources in order to facilitate access to healthcare.
Amena El Saie and Ramez Maher, the third-place winners, said that their project, Entaleq, is a website and application designed to allow persons with disabilities to identify the places that are easily accessible and suitable for their needs.
The competition, which is part of a responsibility taken on by international oil company Total to support socioeconomic development in Egypt, awarded grants of EGP 160,000, EGP 90,000 and EGP 70,000 to the first, second and third place winners, respectively.
The entrepreneurial scene is currently growing in Egypt in parallel with a number of supporting initiatives from both the private and governmental sectors to accelerate the growth of innovative and entrepreneurial ideas
.
"Egypt's startup industry is one of the fastest growing in the region, if not the world. There is great potential for Egyptian entrepreneurs
 provided they have access to finance and technical support," said Ian Lepetit, Managing Director of Total Egypt.
The winning projects beat 120 competitors from 34 African countries, including Algeria, Angola, Burkina Faso, Ethiopia, Gabon, Madagascar, Namibia and South Africa, among others.
---
Subscribe to our newsletter
---