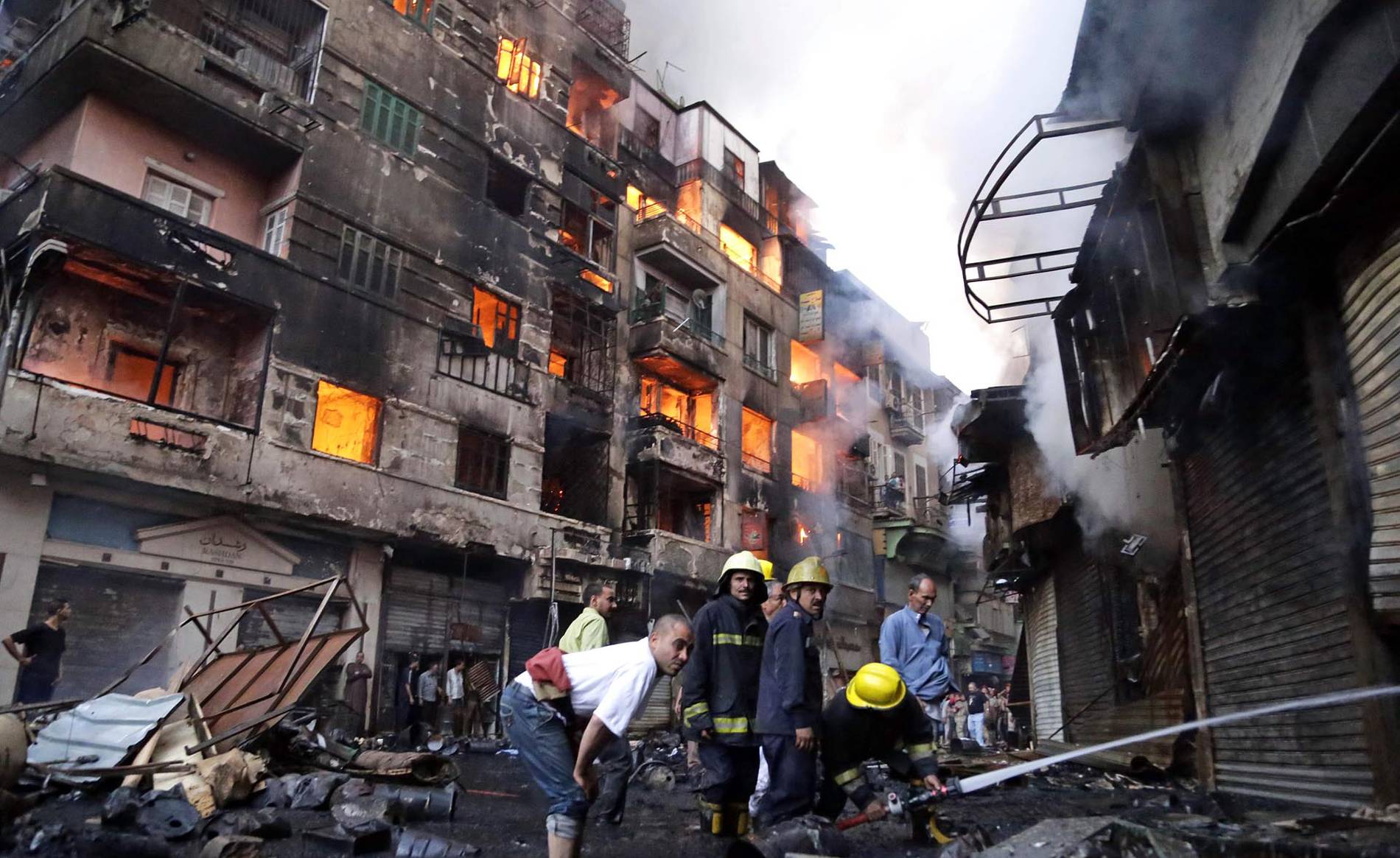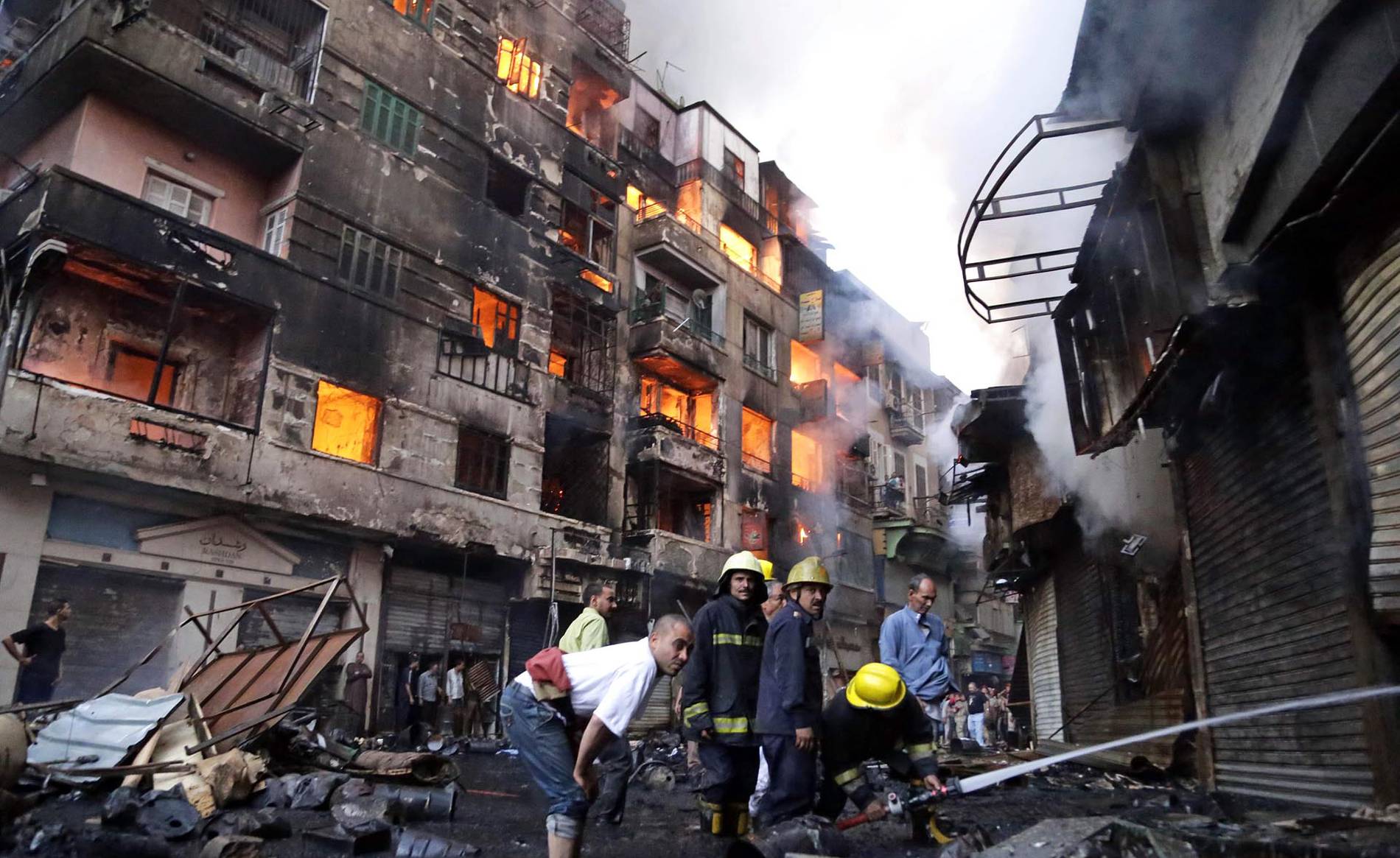 A number of fires have broken out over the past several days in Egypt's capital city and the southern town of Minya, leaving dozens injured and at least three dead, according to several media outlets.
Shortly after midnight on Monday, the first fire started at the six-story Hotel Andalusia, situated in the densely-populated Attaba area of downtown Cairo. The fire then spread to adjacent buildings as well as the well-known Al-Rewaiey market, a commercial area regularly visited by Cairenes.
According to a spokesperson from the Ambulance Authority, at least three people died in the fire and the dozens of injured were transferred to nearby hospitals, state-run NileTV reported.
"The whole area caught on fire, including buildings and our stores," AFP quoted Ahmed Gamal, one of the street vendors, as saying. "Everything became a mess."
The preliminary investigation suggests that the reason for the outbreak of the fire was an electrical short circuit, Ministry of Interior spokesperson Abu Bakr Abdel-Karim said in media statements. However, some vendors who spoke to Ahram Online said that they believe the fire was not an accident and that it may have been an arson attack.
Officials also put responsibility for the spread of the fire on street vendors and shop owners who they say lack appropriate safety requirements, Aswat Masriya's Arabic language section reported.
One firefighter speaking to state-run Ahram Online on Tuesday said that many of the shops had flammable materials, which made extinguishing the fires more difficult.
The Cairo Chamber of Commerce concluded that the fire resulted in property damage costing up to EGP 400 million and the destruction of 236 shops and small workshops, the newspaper writes.
Meanwhile, on Wednesday and Thursday fires broke out behind the High Court on Champollion Street in downtown Cairo, as well as in the Darb Al-Ahmar neighborhood and the Cairo Governorate headquarters in the Abdeen neighborhood, according to privately-owned al-Masry al-Youm. Civil protection forces successfully managed to extinguish the fires.
However, the fires in Darb Al-Ahmar and at the Cairo Governorate headquarters resulted in two and five injuries, respectively.
Investigators reportedly suspect arson in the Governorate headquarters fire, according to privately-owned Egypt Independent.
On Thursday morning, another fire was reported in Minya governorate situated in Upper Egypt in a tent owned by the church and used for religious services. Civil Protection forces responded to the fire and carried out an investigation which pointed to an electrical short circuit, according to Youm7.
---
Subscribe to our newsletter
---