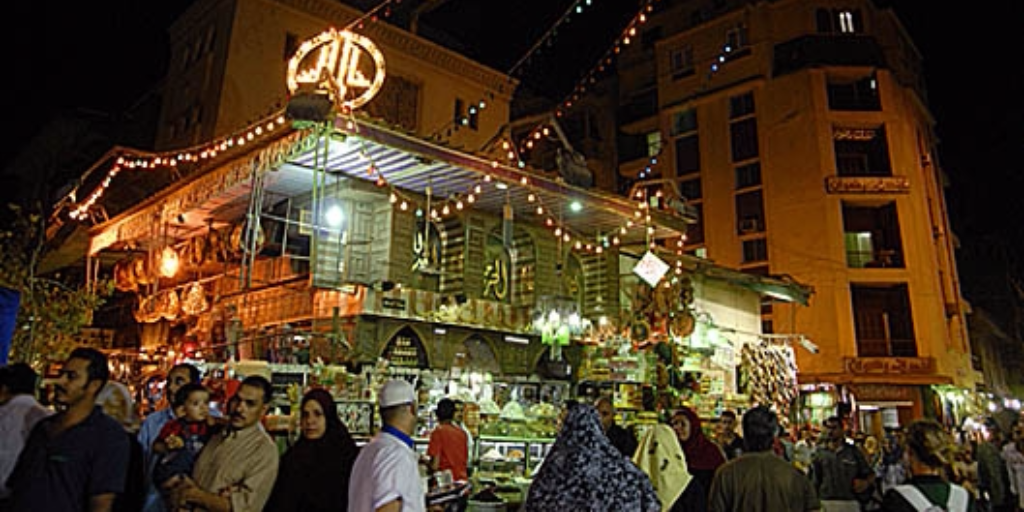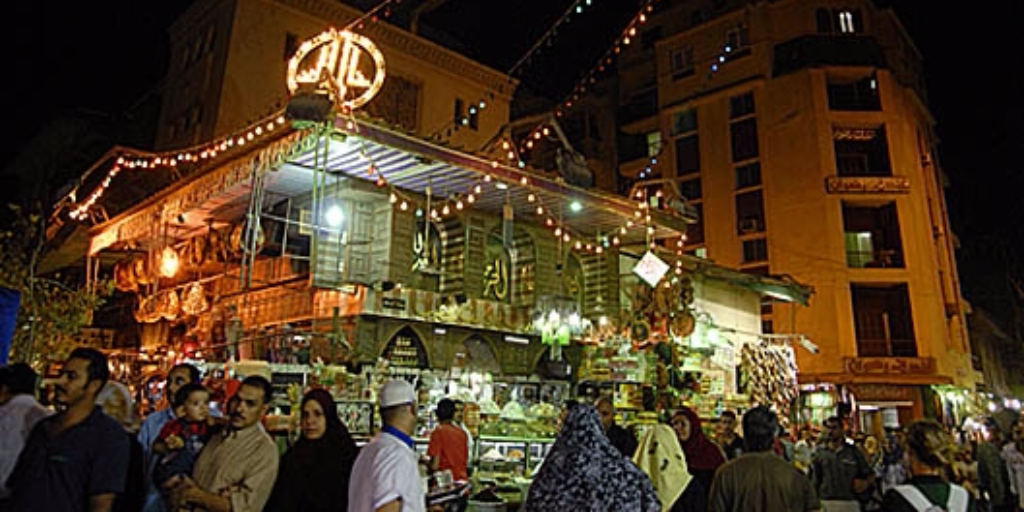 As Muslim Egyptians excitedly gear up to celebrate Ramadan, the country is abuzz day and night in anticipation of the holy month, during which Muslims fast from dawn until sunset.
During the holy month, whether you are an Egyptian or a foreigner, the joyful and spiritual atmosphere permeating Egypt's streets is certain to fascinate you. Tents for fawanees (lanterns) are set up everywhere and patisseries stock up on Konafa and Qatayef (Egyptian desserts that can be made with different fillings, most commonly cream or nuts), two Ramadan staples that sell like wildfire during the month.
Streets are kept alight all night till the dawn, with shopkeepers open to customers purchasing foodstuff for iftar (the sunset meal that breaks the fast) and sohour (the meal consumed before dawn in preparation for a day of fasting).
Ahmed Ali, an engineer, said that although the time seems to be tight during the holy month of Ramadan, "the spirit and the gatherings with families and friends" have a different feel than during other times of the year.
Young children are exempt from fasting but still get in the Ramadan spirit by joining their parents for Taraweeh prayers each evening and waiting to receive their new fanous (Ramadan lantern) – a tradition that dates back to the Ottoman era in Egypt.
Am Ali, the owner of a shop that sells Ramadan fawanees said that there is a huge demand on fawanees during the holy month, with many buying the lanterns as gifts or for decorative purposes. To keep up with the demand, Ali started working three months before Ramadan.
Ali added that this year, many shop owners used the khaymia, one of the oldest Egyptian handcrafts that dates back to the Fatimid era derived from kheima (the Arabic word for "tent"), to make lanterns, and do not showcase the Chinese lanterns to preserve the local tradition.
Another major tradition is purchasing dates and yameesh (Ramadan nuts) and dried fruits such as dried figs, raisins and dried apricot, as well as blanched almonds.
According to Am Mohssen, a shop owner who sells dates and yameesh, "Dates will generally cost between 9LE and 12LE per kilo, and up to 13LE if they are packaged or imported.
"Dried apricots cost between 34LE and 40LE per kilo, while prunes sell for 20LE and 25LE. Dried figs are sold in rolls, with one roll usually weighing just under the one kilo mark, and selling for between 22LE and 26LE. Also sold in rolls is amar el din [pressed apricot], which sells for between 23LE and 44LE each," he added.
Due to the high demands on foodstuff during Ramadan, the Ministry of Supply launched a number of initiatives to overcome the high prices of basic commodities. The initiative, known as "Ahlan Ramadan" (Welcome, Ramadan), offers basic commodities at reasonable prices to the low- and middle-class citizens.
Am Mohamed, another shop owner selling dates and yameesh, says the government initiative was necessary this year because of the significant spike in prices. He added that, during Ramadan, supermarkets and grocers compete to present goods at affordable prices to attract all segments of the society.
Despite the joyous atmosphere that accompanies Ramadan, many citizens feel the financial pinch that is associated with the holy month.
"I am trying to prepare a budget before Ramadan in order to cover the expenses during the whole month; although the prices are increasing, we are happily awaiting such a spiritual month," said Ahmed Ali, an accountant.
---
Subscribe to our newsletter
---