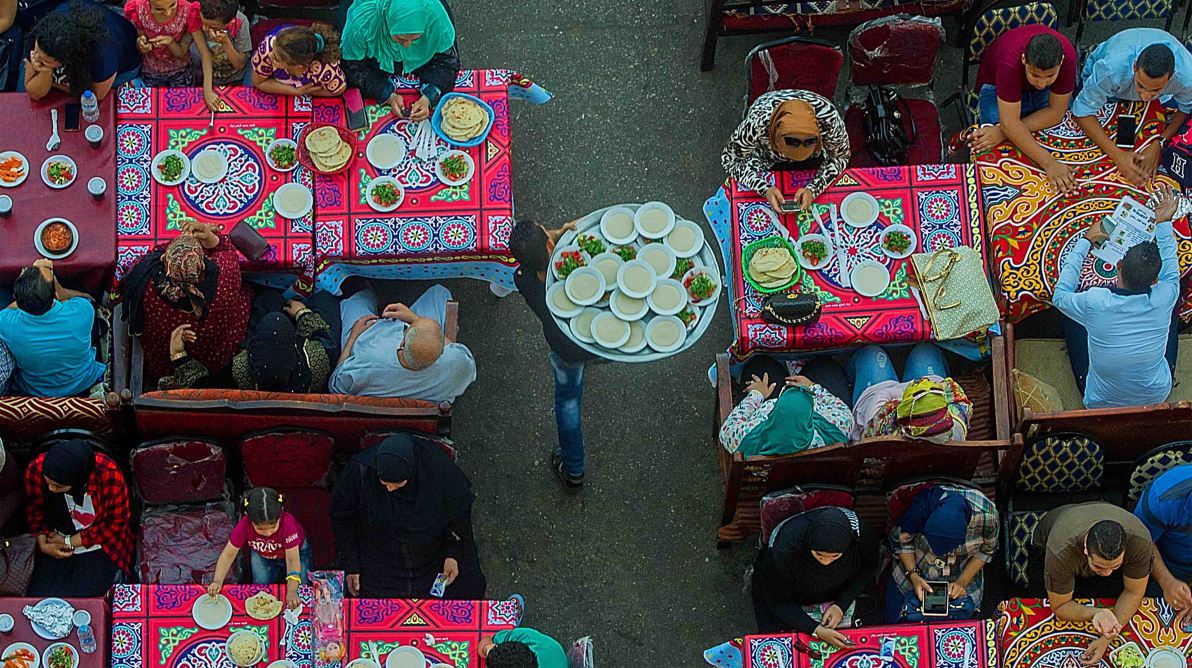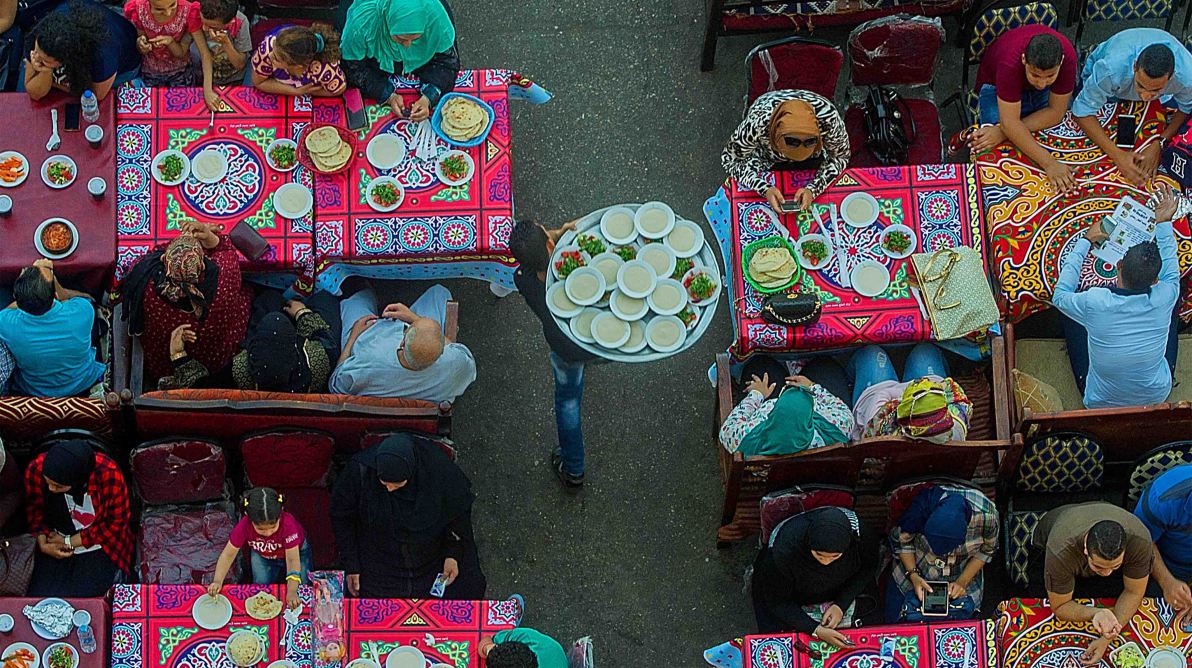 By Nayera Nasser 
Merchants compete to prove the quality and uniqueness of their products, kids run through the streets enamored with new lanterns, and waiters stop the passersby to recite their restaurant's menus. These are the sights and sounds that Egyptians grow up experiencing every Ramadan.
For generations, Cairene families have been coming to El-Hussein, one of Cairo's oldest neighborhoods, to spend Iftar in the area. The El-Hussein area is famous for its oriental and iconic restaurants, handmade crafts, and genuine leather goods. However, it is the mosque from which it gets its name that remains the area's most important attraction.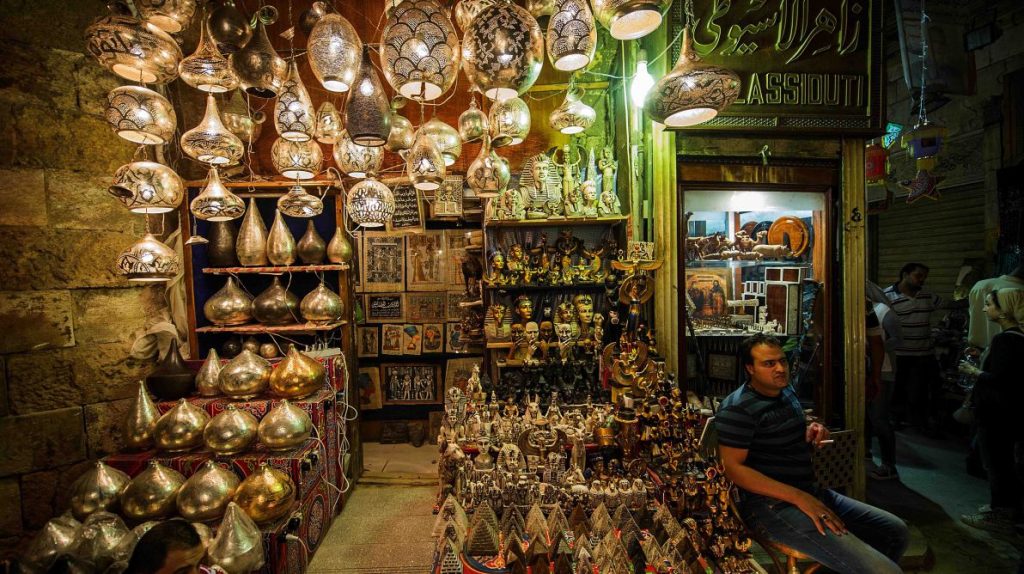 Though El-Hussein is a popular spot, boasting many restaurants and eateries, the increasing number of daily visitors during Ramadan results in eateries 'stuffed to the rafters' an hour before Iftar.
The true beauty of this particular area is the fact that it resembles a true melting pot, where people of different ages and social classes come together to share tables and meals. In the hour leading up to Iftar,  the streets and alleys are transformed into eateries to cater to a large number of guests.
The neighborhood's residents welcome all guests with dates and juice and while some people snap photos to document the moment.
The true magic starts, however, after dark when lanterns and seasonal decorations are lit to celebrate the month of Ramadan. Though decorations rarely differ from one year to the next, hundreds of locals nonetheless visit the area every year and take pictures with the iconic paper flags, colourful lanterns, and strings of light.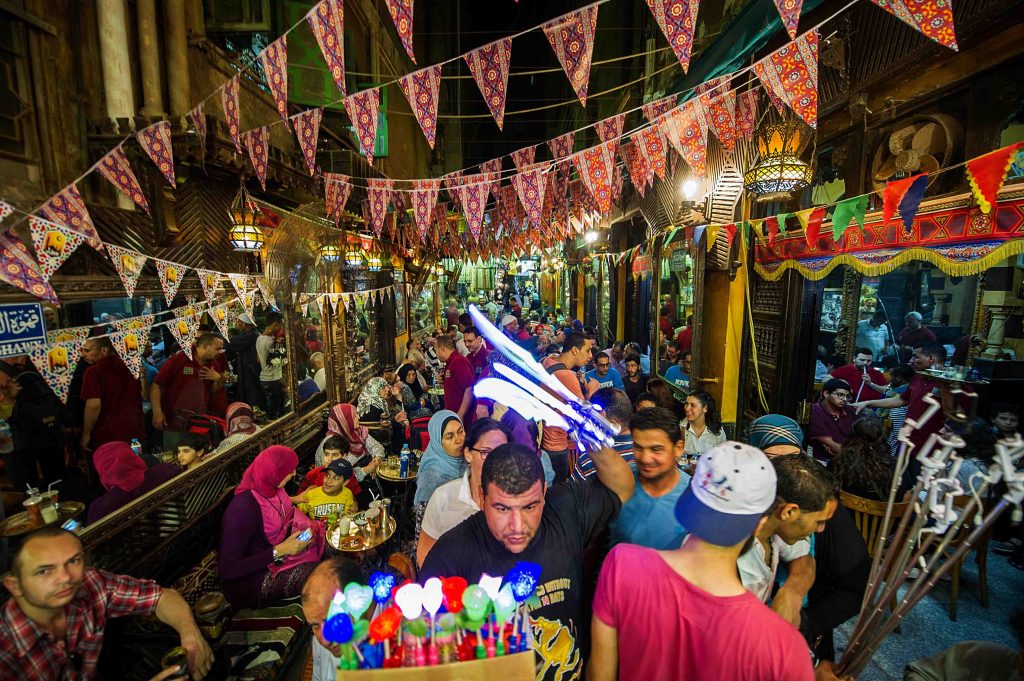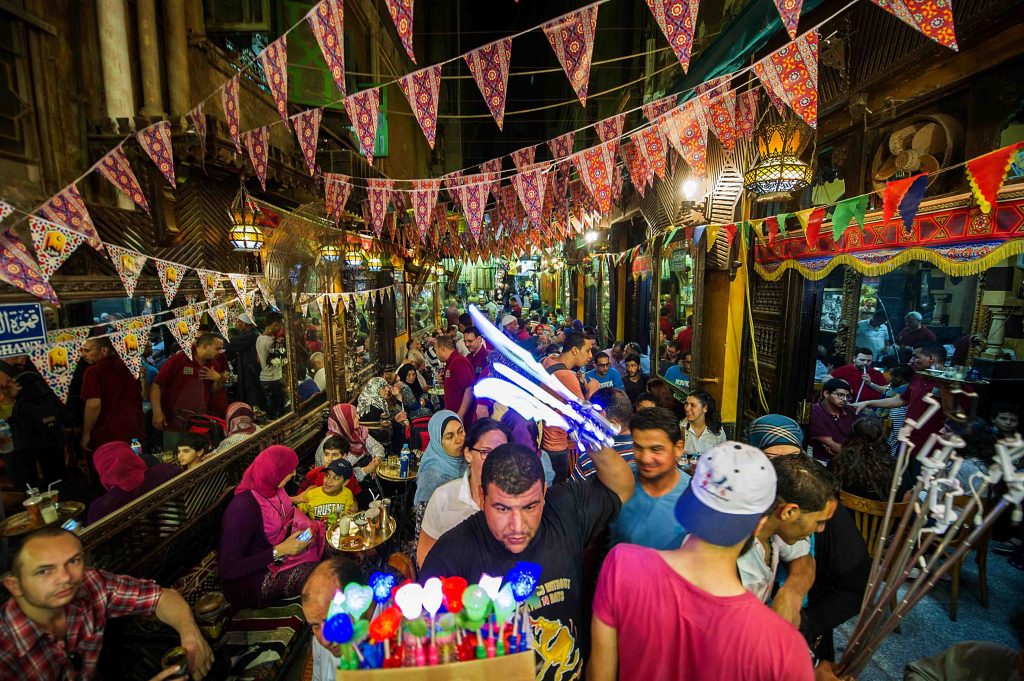 Whether people go to El-Hussein to visit  the mosque, eat the food, or buy antiques, the neighborhood's festive atmosphere will always make it a true Egyptian favorite, particularly during the holy month of Ramadan.
---
Subscribe to our newsletter
---